Panch Phoran is a traditional Bengali blend of five spices, panch meaning five. If you have seen my recipe of Coriander chicken, you know that I am a fan of this spice mix. This Bengali mix is made up of five whole spices – fenugreek seeds, fennel seeds, mustard seeds, nigella seeds, and cumin seeds. Panch phoran adds a unique flavor that is unlike any other. This tomato ginger and date chutney also gets its unique flavor from panch phoran. I also added my all time favorite spice – coriander seeds, to the mix.
Jump to Recipe
One of my local friends served this chutney at a dinner she hosted and I have thought of recreating the magic ever since. If you follow me on Instagram, you know that my summer garden is in full gear now. In fall…uhmm, never mind! The weather has cooled down and my tomato plants are super happy. I have made several batches of this tomato chutney, regularly make this salad and also have several quart size bags of frozen tomatoes. Oh that reminds me – should I do a post on how I freeze tomatoes and then use the frozen tomatoes? Please let me know in the comments below.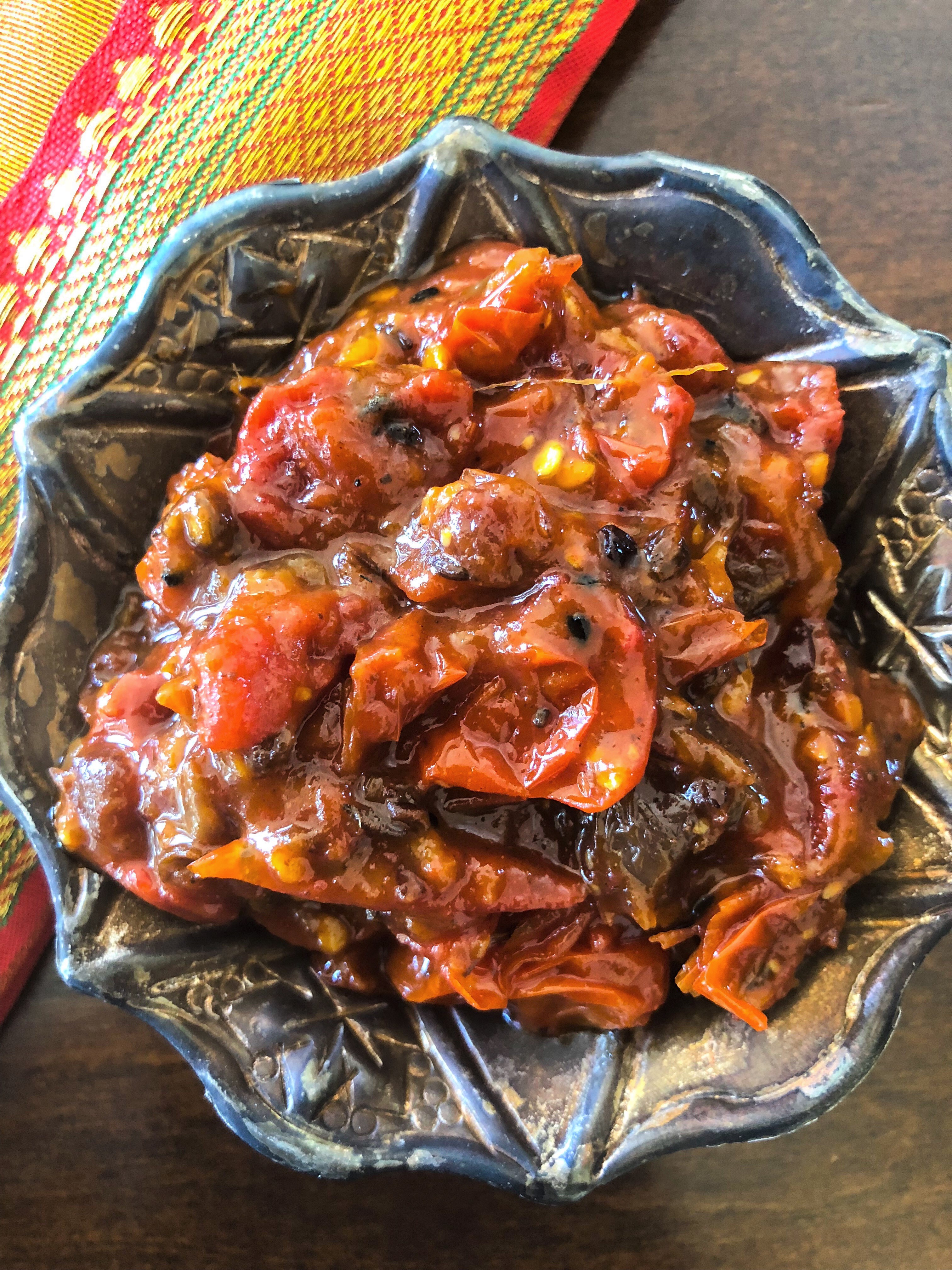 So, as a way to use up some of the 24380498 pounds of various kinds of tomatoes from my garden, I made this tomato, ginger and date chutney one fine evening. On some nights, I post my dinner pictures on Instagram and Facebook. I was amazed at the love and attention that this humble tomato ginger and date chutney received. Since so many of you commented and sent emails and messages asking for the recipe, I am very happy to oblige.
Other than the exceptional flavor punch that this recipe packs, can we talk about the health quotient of tomato ginger and date chutney? All the spices in panch phoran are goodful.
Here is a simple breakdown:
Fenugreek – helps in balancing cholesterol, soothes hurting tummies, and eases menstrual pain.
Fennel – helps in digestion, is a blood purifier and reduces bloating
Mustard – rich in copper, magnesium, and iron; anti-oxidant properties and rich in fiber
Nigella – great for skin, controls blood pressure, relieves headaches and migraine
Cumin – aides in digestion, great source of iron and rich in anti-oxidants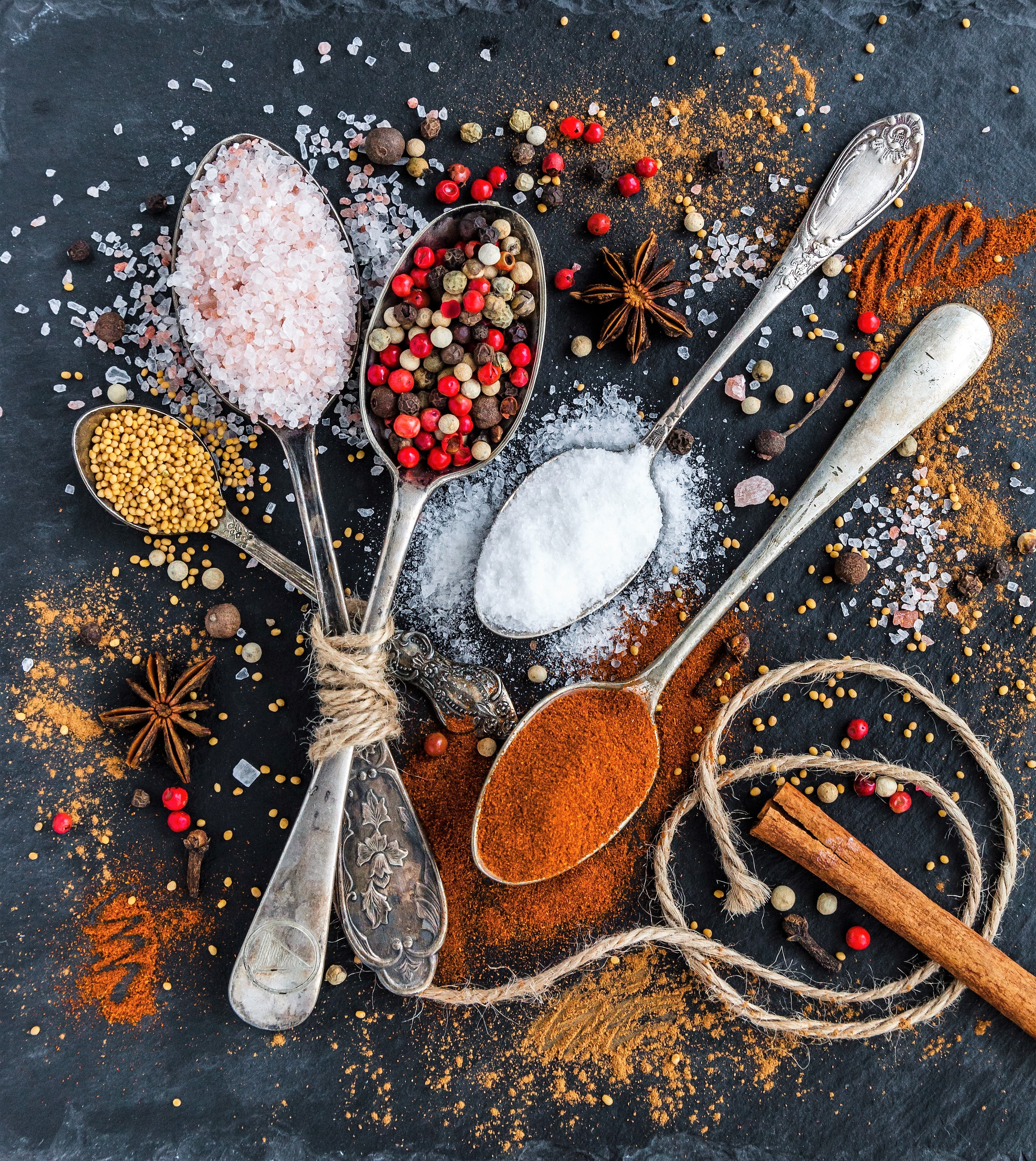 Tomatoes, ginger and dates, in addition to these spices, come with a plethora of their own health benefits. Chutneys are enjoyed in small portions since the flavors are very concentrated. Serve it with parantha (like this) or enjoy it with daal (lentils like this and this) and roti (recipe here). This tomato ginger and date chutney is one of my favorite to slather on toast along with cream cheese.
Recipe run down
The trick to this tomato and date chutney is a cast iron pan. I use this one but you know if you have one of those "lohe ki kadahi" or pan, which has been in the family for generations – go for it. A nonstick pan (like this one) will work in a heartbeat but cast iron will be my recommendation. Start with dry roasting the spices and then coarsely grind them in a mortar and pestle (see notes). If you use cherry tomatoes (like I did), just toss them whole into the pan and let them pop and blister. If not, chop the tomatoes small and add chopped dates.
I used dried cranberries for added sweetness but raisins are equally good. Addition of brown sugar and dry mango powder add the sweet and sour notes. The amounts of these ingredients in the recipe are a guideline. I would encourage you to adjust the seasoning according to your taste preference.
Here is handy printable: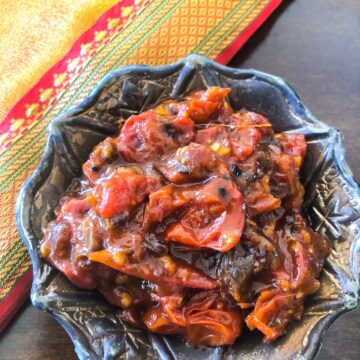 Tomato Ginger and Date Chutney
This tomato ginger and date chutney is a take on traditional Bengali tomato chutney. Full of health benefits from whole spices, this chutney packs a flavorful punch with sweet, sour and savory undertones.
Ingredients
2

cups

cherry tomatoes

or chopped tomatoes

2

teaspoon

ginger minced or grated

4

seedless mejdool dates

1

teaspoon each

Mustard seeds, Nigella seeds (Kalaunji), Fenugreek seeds (Methe), Cumin seeds (Jeera), Fennel seeds (saunf), and coriander seeds (dhaniya)

See notes

1

tablespoon

oil

preferably mustard oil

1

dried red chili

¼

cup

brown sugar

or shakkar

2

tablespoon

dried cranberries

or raisins

1

teaspoon

dry mango powder

amchur

Salt to taste
Instructions
Set a

Cast Iron Pan

on high heat. Add all the whole spices, one at a time, and dry roast them. Let cool.

If using mustard oil, heat the

Cast Iron Pan

on high heat and heat the oil to smoke point and then turn the heat off. Let cool.

Once the oil has cooled, turn the heat back on to medium high and add the dried red chili. Let it heat up for 10-15 seconds before adding grated ginger.

Cook the ginger for about 30 seconds or until the raw smell goes away.

Add 2 teaspoon of the coarsely ground spices, mix and cook for another 30 seconds.

Add the tomatoes and raise the heat to medium high. If using cherry tomatoes, let them blister and pop.

Cover and cook the tomatoes for 5 minutes.

After 5 minutes, take the lid off and add chopped dates, cranberries, brown sugar, dry mango powder and salt.

Cook the chutney on medium-high heat for another 5 -10 minutes with the pan uncovered until the chutney is thick and deep reddish brown in color.

Check the seasoning and adjust the sweetness, tanginess and salt according to your liking.

Serve at room temperature.
Notes
The chutney will keep in the refrigerator for up to a week.
You will have some spice mix leftover. Make this Coriander chicken.
So make this not so traditional take of Bengali tomato and date chutney and let me know what you think.
Other similar recipes that you can make: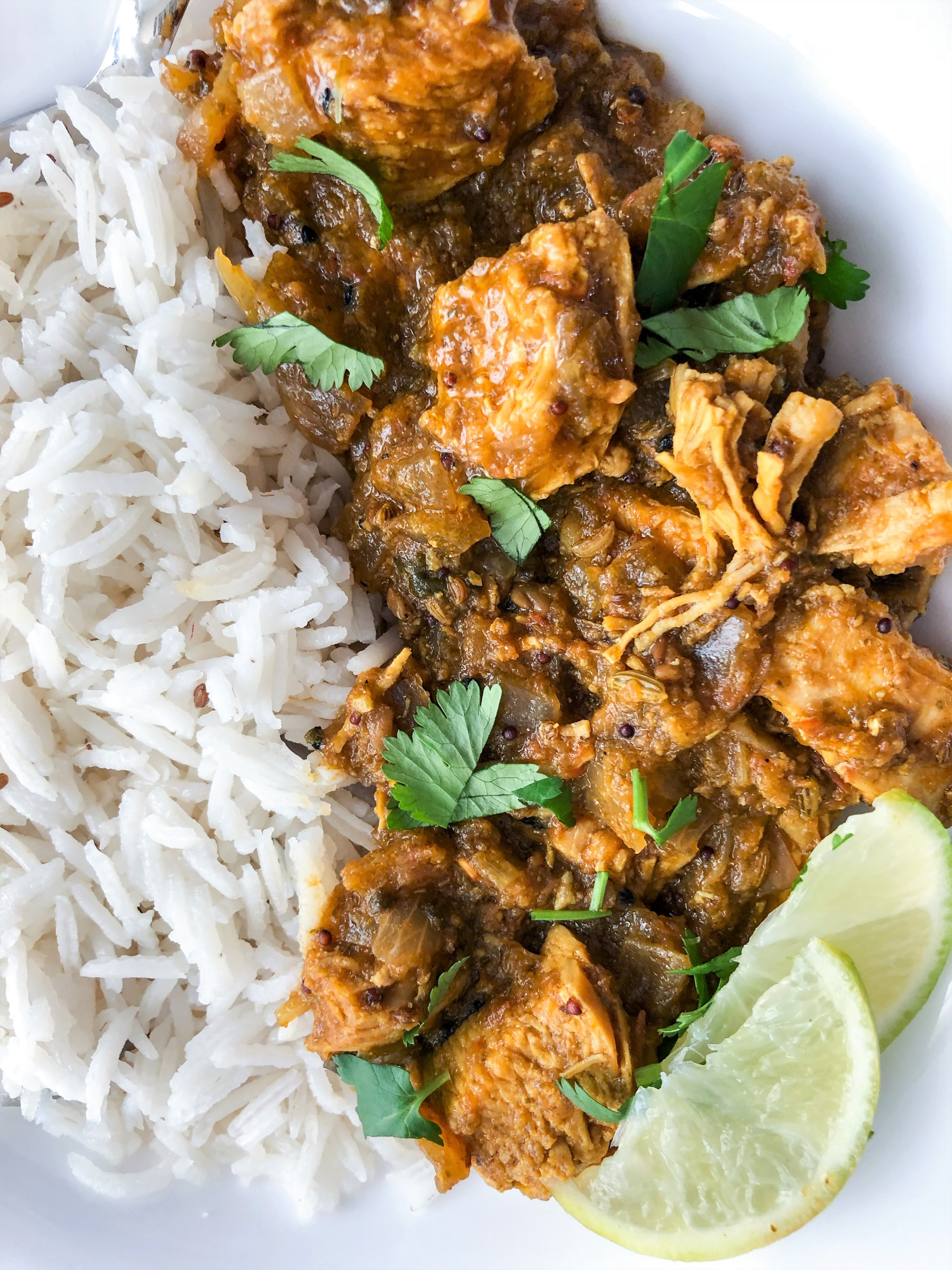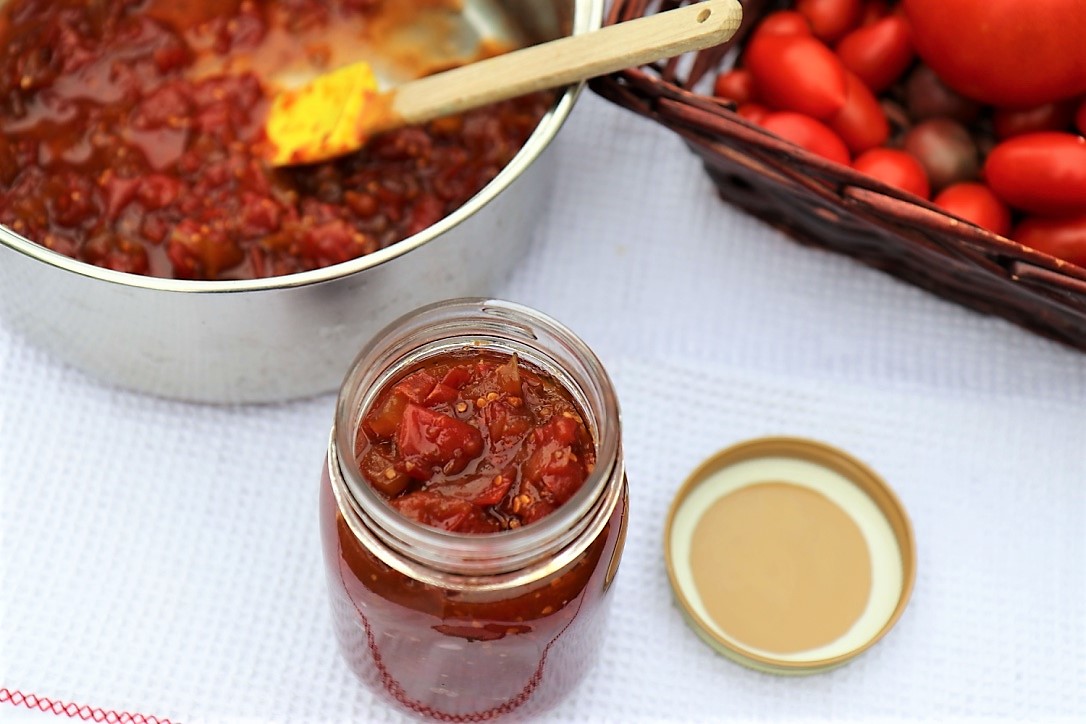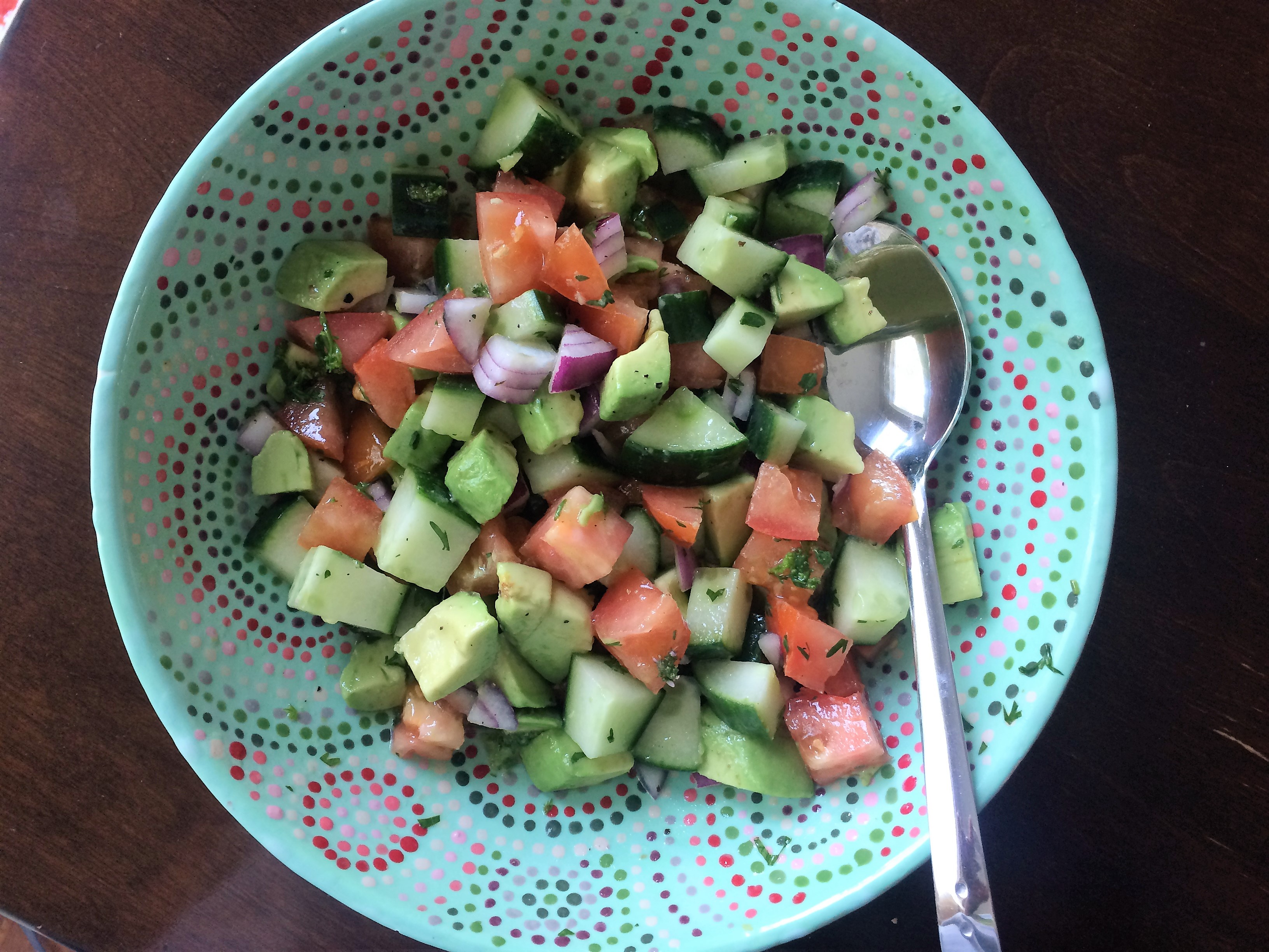 Love - Vaishali.
Tools Used:
Cast iron pan:
Mortar and pestle:
Chopping Board:
Measuring Cups:
Measuring Spoons: