A nut free pesto is not technically a pesto, but keeping it nut free makes it far more useful so try this easy basil pesto recipe and I promise you won't even miss the nuts.
Jump to Recipe
What is Pesto?
Technically and traditionally speaking a pesto has five elements - basil, garlic, olive oil, pine nuts, and a hard cheese. Garlic and pine nuts go into a mortar and pestle first and are pounded until almost creamy. Followed by basil leaves, cheese, and salt (sometime) and then olive oil to bring everything together. Now, this recipe is not handed down to me by my Italian grandma (don't have one) but has come from watching numerous regional food documentaries, food shows, and doing my own research. So, the easy basil pesto recipe that I share here is not traditional but is still pretty darn good!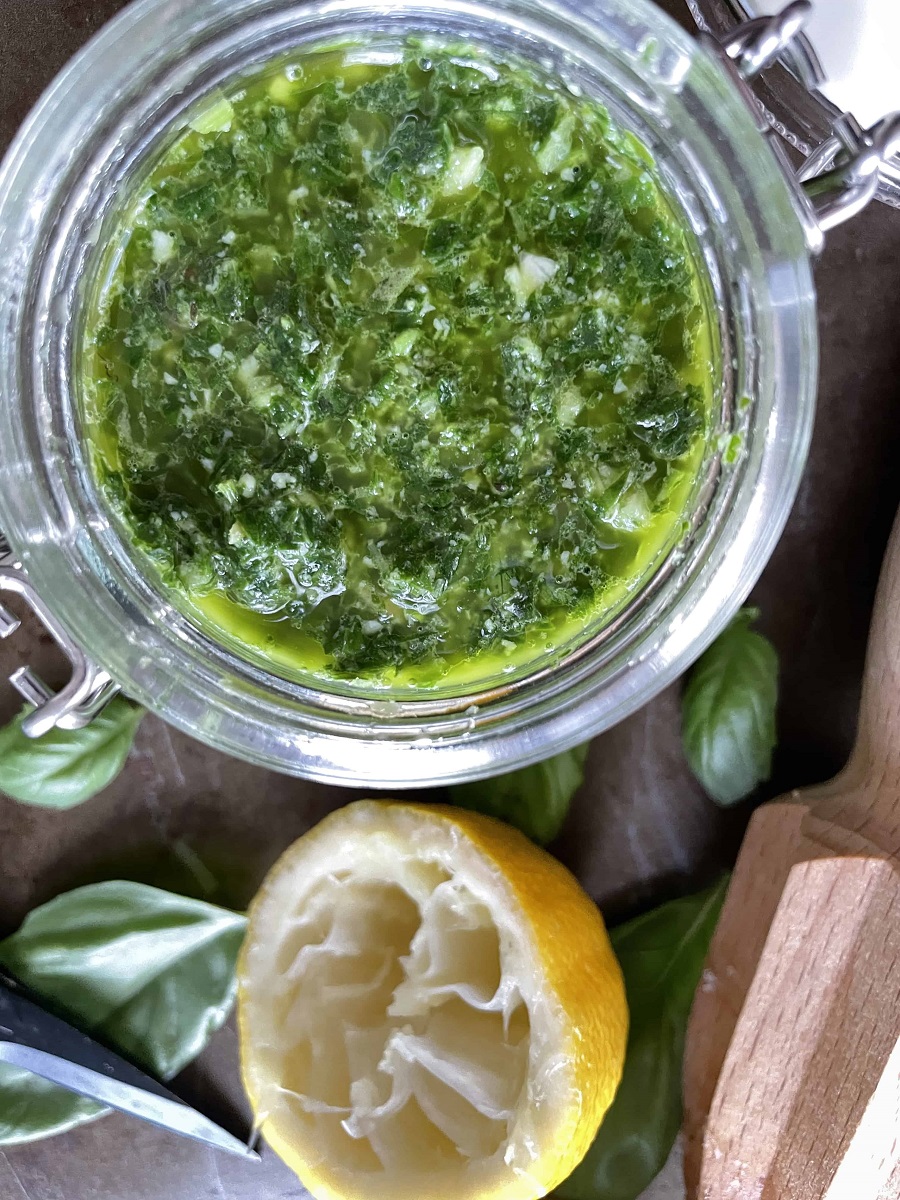 Homemade Pesto
If you guys are as obsessed with pesto as my family is, then this easy basil pesto recipe is for you. We are big pesto fans and put it on EVERYTHING. I use it on bread (like this thyme and rosemary focaccia), in salads (a versions of this pesto pasta salad), with chicken (this recipe is yumm), toss it with some pasta, add a spoonful to a bowl of your minestrone soup, stir in in dressings…basically there's a large potential. Every single time I have bought ready made pesto, I have been disappointed. Even when I have bought the one with the simplest ingredients, or nothing crazy. When I have no time to throw 5 ingredients in a food processor (yikes!!). Every. Single. Time. I have kicked myself in the behind that I should have whipped up a batch of Homemade Pesto. Because it's simply the best!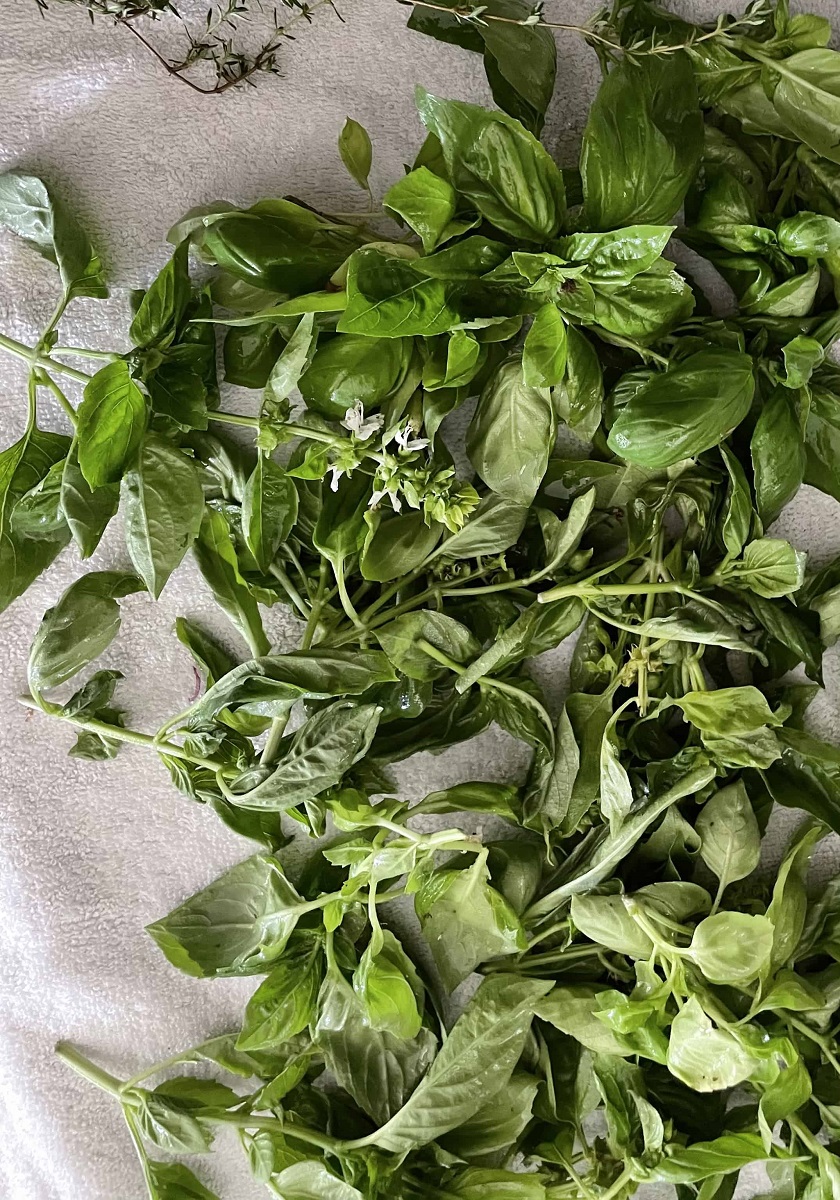 Does the world need another pesto recipe?
Probably not. But this one is really a keeper. Over the years, I have made tweaks in this recipe and reached a point where it is literally the easiest and the best tasting pesto that we like. Some of the tips that I have gathered over time include adding some parsley to the pesto to retain the gorgeous green color (tip from Jennifer Perillo at In Jennie's kitchen), using lemon juice for some acidity and freshness, and ditching the pine nuts and adding more garlic!
How does it go down?
Into a food processor goes the fresh basil, parsley, cheese, lemon juice, salt, and garlic cloves. Pulse a few times, and then blend on low speed while pouring in extra virgin olive oil. You know the easy peasy pesto drill.
A tip:
If you want to freeze this pesto add ⅓ cup room temperature butter after you have pulsed together the herbs. You can then proceed as described here. After this easy basil pesto is ready, you can transfer it into an ice-cube tray and freeze. Then use the pesto butter cubes as needed. Bonus points if you freeze it in a heart-shaped silicone tray!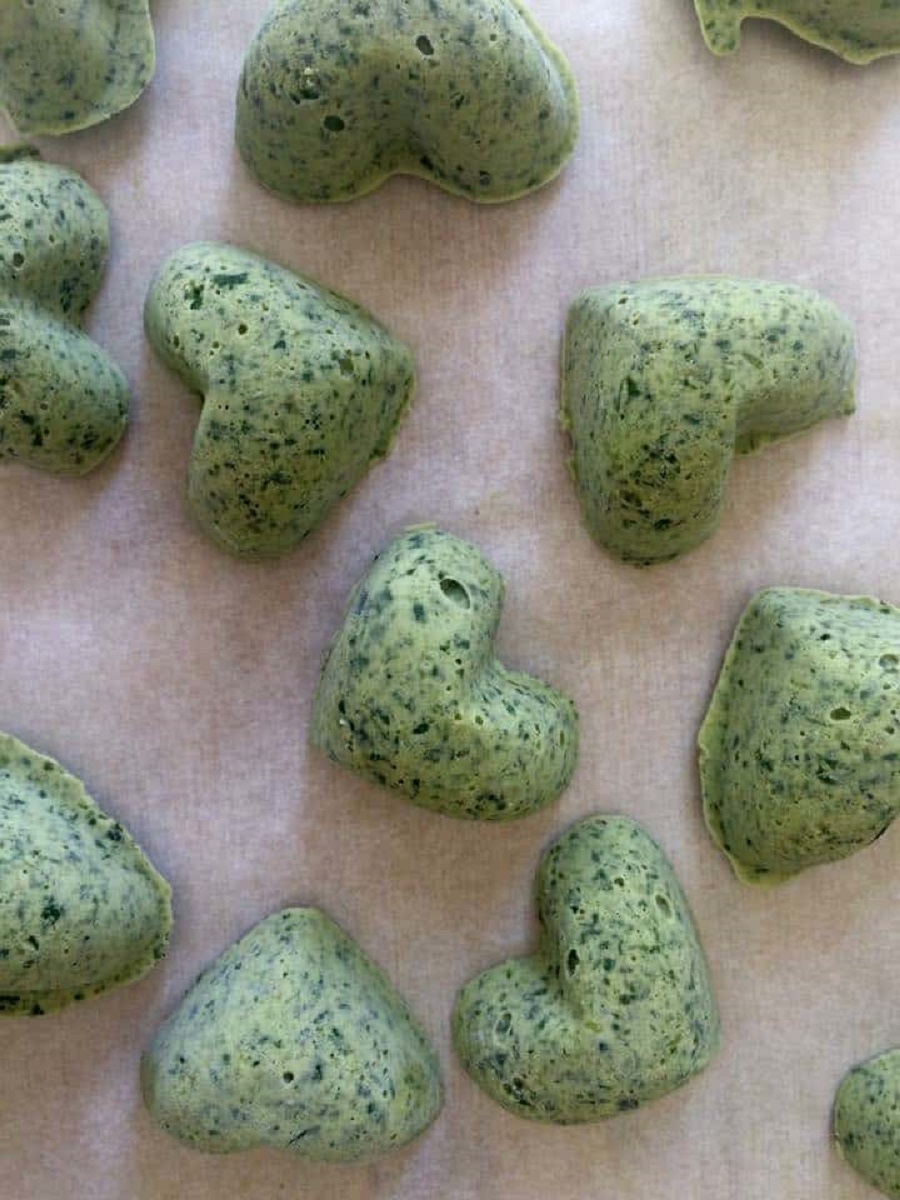 Easy Basil Pesto Recipe
A nut free pesto is not technically a pesto, but keeping it nut free makes it far more useful so try this easy basil pesto recipe and I promise you won't even miss the nuts.
Ingredients
2

cups

loosely packed basil leaves

3

tablespoon

fresh flat-leaf parsley leaves

4

cloves

of garlic

peeled

3 - 4

tablespoons

fresh lemon juice to taste

approximately for 1 large lemon

2

teaspoon

salt

½

cup

parmesan cheese

½

cup

extra-virgin olive oil
Instructions
Wash basil and parsley leaves and peel garlic.

Add the basil and parsley to your food processor.

Add the lemon juice, garlic, cheese and salt. Pulse until roughly chopped.

Slowly drizzle olive oil in through the feed tube, continuing to process the mixture until it begins to emulsify and becomes a creamy sauce-like consistency.

Taste. Adjust with more salt, lemon or oil to taste.

Store in the fridge.
Notes
If freezing, adding butter while blending is a really good idea. Transfer to ice cube trays and freeze (using butter as explained above); then transfer to a freezer bag and store in the freezer.
If you make this Basil Pesto Recipe, please leave a comment and/or give this recipe a rating! I would love to hear from you guys. And don't forget to tag me on Instagram and Facebook! I love to look through your creations!!
Love – Vaishali
Shop this post: