Hi there and Welcome! I am Vaishali – voice behind TheKitchenDocs, an avid home cook, mom, wife and researcher by profession. I'm so happy you stopped by!
My Beginnings
I grew up in India, elder of two sisters born to academically focused parents. All the basics I know about life (and cooking) came from my parents. My mom who was a school teacher, is the most quick, energetic and innovative cook I know. I want to be like her when I grow up. My dad is an academician and administrator and consultant on agricultural extension subjects and a great cook (though he doesn't cook very often) and a great gardener and last but not the least the best dad in the world. Growing up, me and my sister were brought up on fresh produce from our kitchen garden; lentils, wheat, and rice straight from the best farmers there are in the Indo-Gangetic Plains; and with great and deeply grounded family values.
From India to the USA
During my freshman year at college, I met a smart, skinny, funny, super nice, and talented guy who was called A. He had a heart of gold and he let me keep it. He is my husband now. We graduated from college, got jobs, got married, had a beautiful daughter and then moved to the United States with our chubby little one year old (Ms. little A) to pursue our PhDs. The United States and its people welcomed us with open arms and hearts and we started adding new threads to our (already very colorful) fabric of life. While doing my Phd in a beautiful small town full of its southern charm, I began to explore about American style of cooking and trying my hand at new recipes while trying to improve what I already knew about Indian cooking. Trying to make use of available Indian ingredients and utilizing the wonderful produce and baked good the region had to offer, I fell more and more in love with fusion style of cooking to adapt recipes to what my family and our wonderful friends love and enjoyed. Finishing graduate school (A. is now Dr. A and I am Dr. V..uhmm), starting new jobs, moving with a change of jobs, adding a new family member (Mr. little V), I have learnt a lot and have built up my collection of life stories and recipes that go along with these stories and which I am here to happily share with you.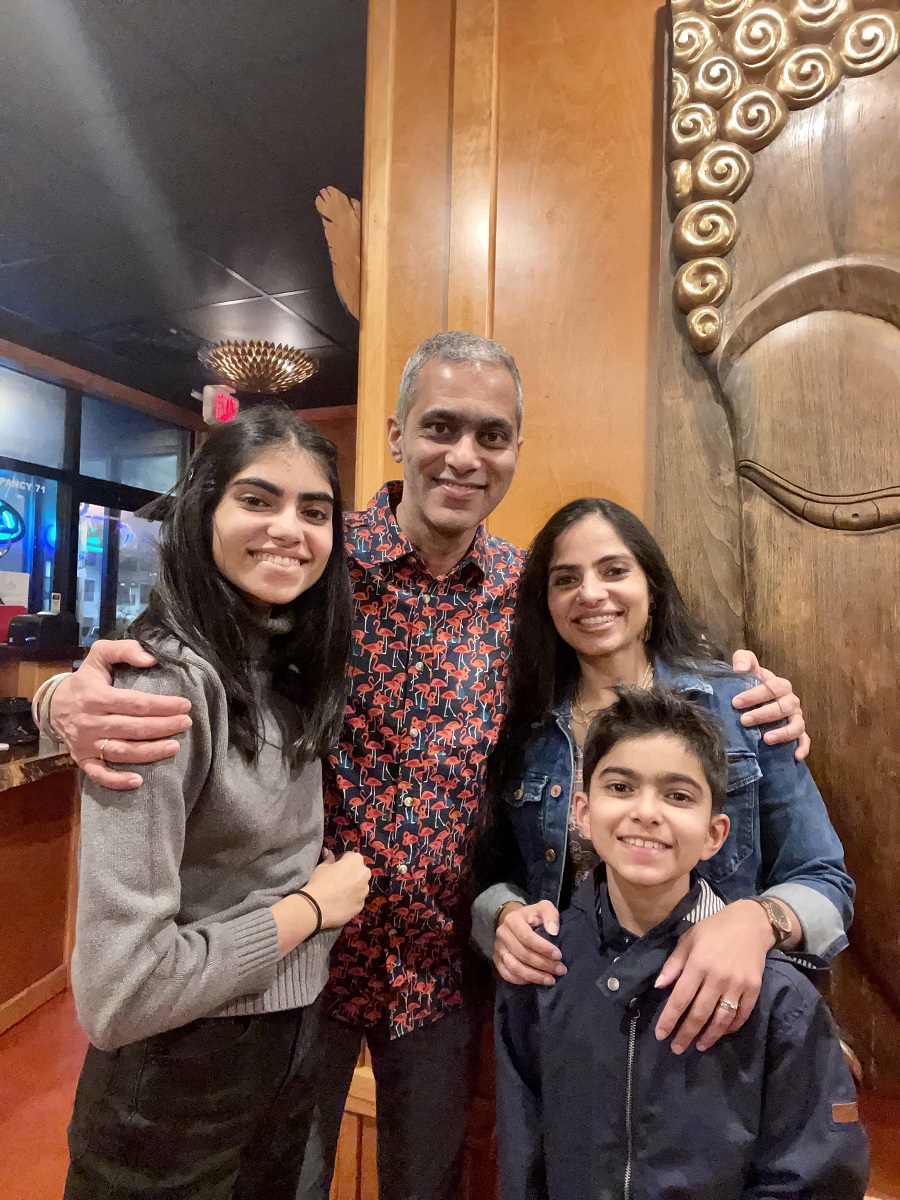 What you'll find on The Kitchen Docs
Through this blog, I invite you to join me on a journey through the flavors we savor as a family. Here, you won't find claims of mastering traditional Indian recipes the "right" way. Instead, I've embraced the rich heritage of North Indian cuisine (my roots!) and infused it with our own unique taste.
Love – Vaishali.