Hello friends!
Happy almost Diwali to all of you. As I have shared in my older posts, Diwali is the Hindu festival of lights that happens during the new moon (amavus) between October and November.This is your one stop post for making Diwali Sweets (or make them for any other occasion).
Last month I was on a work trip to India with some of my colleagues from the United States and though they were aware of Indian food before their travel to my wonderful country, they were happily surprised when dessert arrived at the table after every meal. Indian sweets, known as "mithai", which literally translates into "something sweet", are mostly unlike traditional Western desserts.
While there are many different sweets from different parts of India, I have over the past few months shared some of our favorite on this blog with you. This is in no way an exhaustive list, actually it is not even close. But if you are craving for a simple, homemade Indian dessert this Diwali, I got you covered. Most of the ingredients are easy to find and you do not need a specialty food store to get the supplies. Ranging from diamond-shaped burfi to a bowl of syrupy rusgullas, I welcome you to an adventurous trip to land of addictive Indian sweets. Just one bite and these beautifully aromatic and exotic Indian mithais suddenly become something you crave, especially during festive occasions.
Think of these pedas as a melt in your mouth creamy fudge. This would be my winner for Diwali sweets contest, though people might differ..hah. Not that I care!

Remember the diamond shaped burfi that I mentioned above? This is one of those diamopnds! Besan badaam burfi is a simple besan burfi that is made richer by adding ricotta cheese and ground almonds.

I would not count this as one of the traditional Diwali Sweets, but my mom always made it and I love it. During my recent trip to India, my friends (from the United States) stayed with me at my parents' house and this was one of the things my mom served with tea when we first reached there. talk about a light snack with tea..lol. Anywho, fried slices of bread tossed with luscious Rabdee - yes please!

This is hands down my most popular Indian sweets recipe. Popular on the blog and popular among my family and friends. Bonus - it is super easy to make. Oh and the shortest ingredient list you will ever see for making Diwali Sweets.
Remember when I said that rusgullas have just a few ingredients? Well, these coconut laddoos take the crown of fewest ingredients ever! Just 3, ladies and gentlemen. I mean - it does not get simpler than this. Use a good quality non stick pan like my Scanpan and you have it!

Sometimes simple is the best! And this burfi definitely fits in that category.

I am a rice lover through and through. Give me a Diwali Sweet made with rice - you have got a happy girl. This fragrant dessert spiced up with aromatic spices like saffron, clove and cardamom is perfect for the fall festival of Diwali.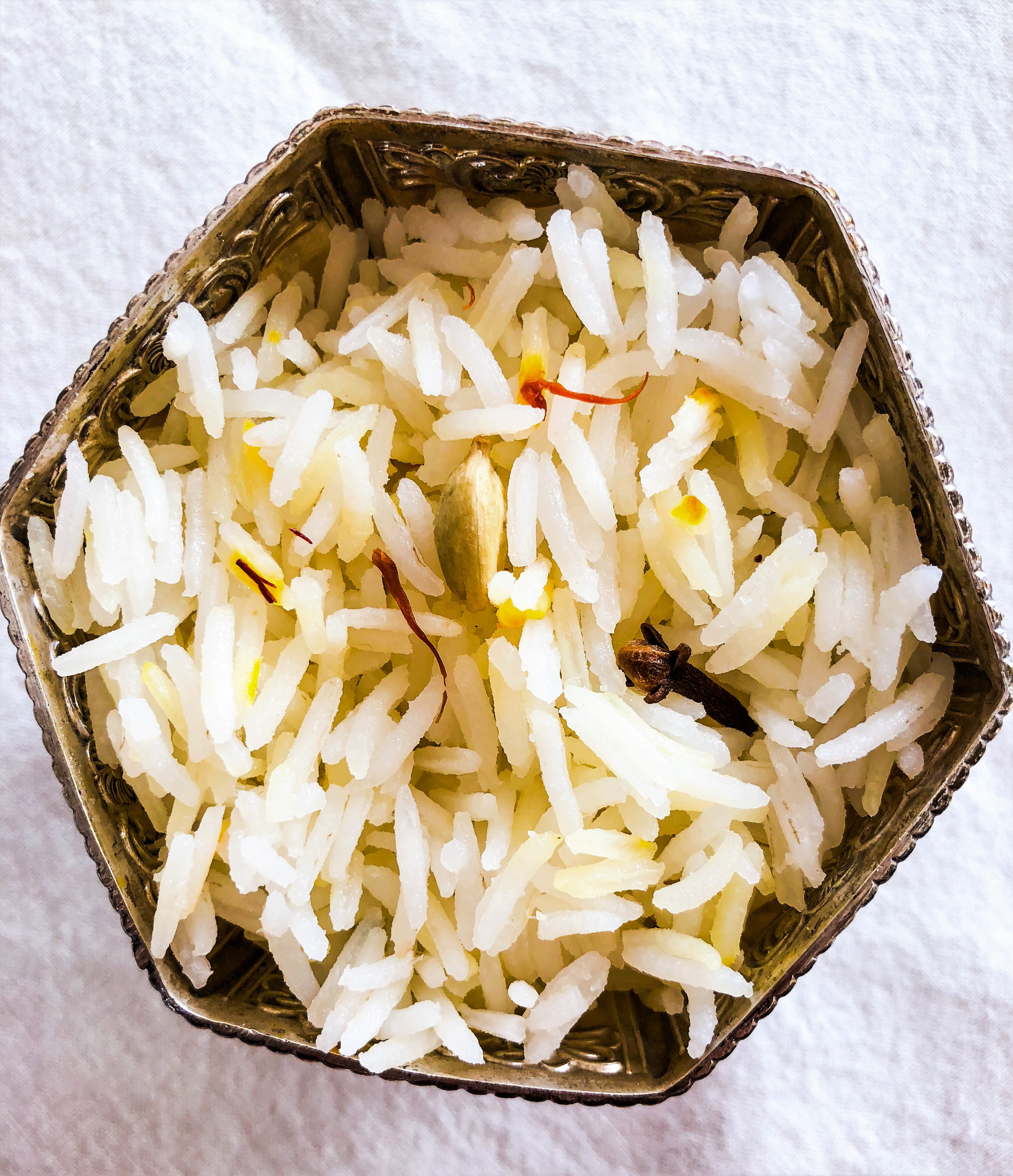 Punjab's favorite dessert or breakfast or snack. It is just that good. Protein and healthy fats make this one of the healthiest Diwali Sweets. Bonus points for being super easy to make. Kids love it as it is a grab and go snack plus dessert for them.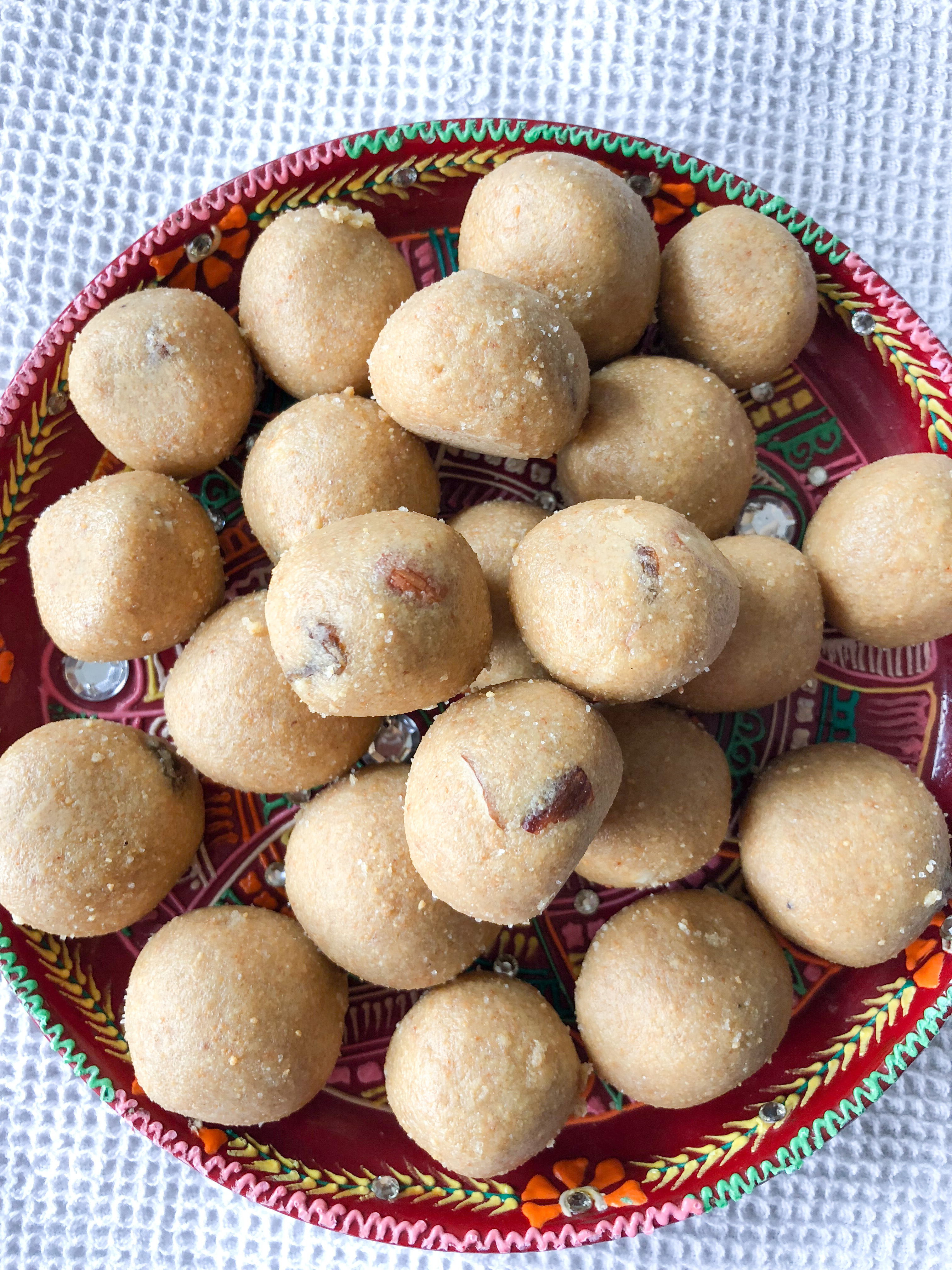 This is one of Dr. A's speciality along with Atte ka Hulva. The recipes of both the hulvas are very similar. And both the recipes have made it to Diwali Sweets list. For many years after moving to the States, hulva was our go to dessert to make for any festive occasion.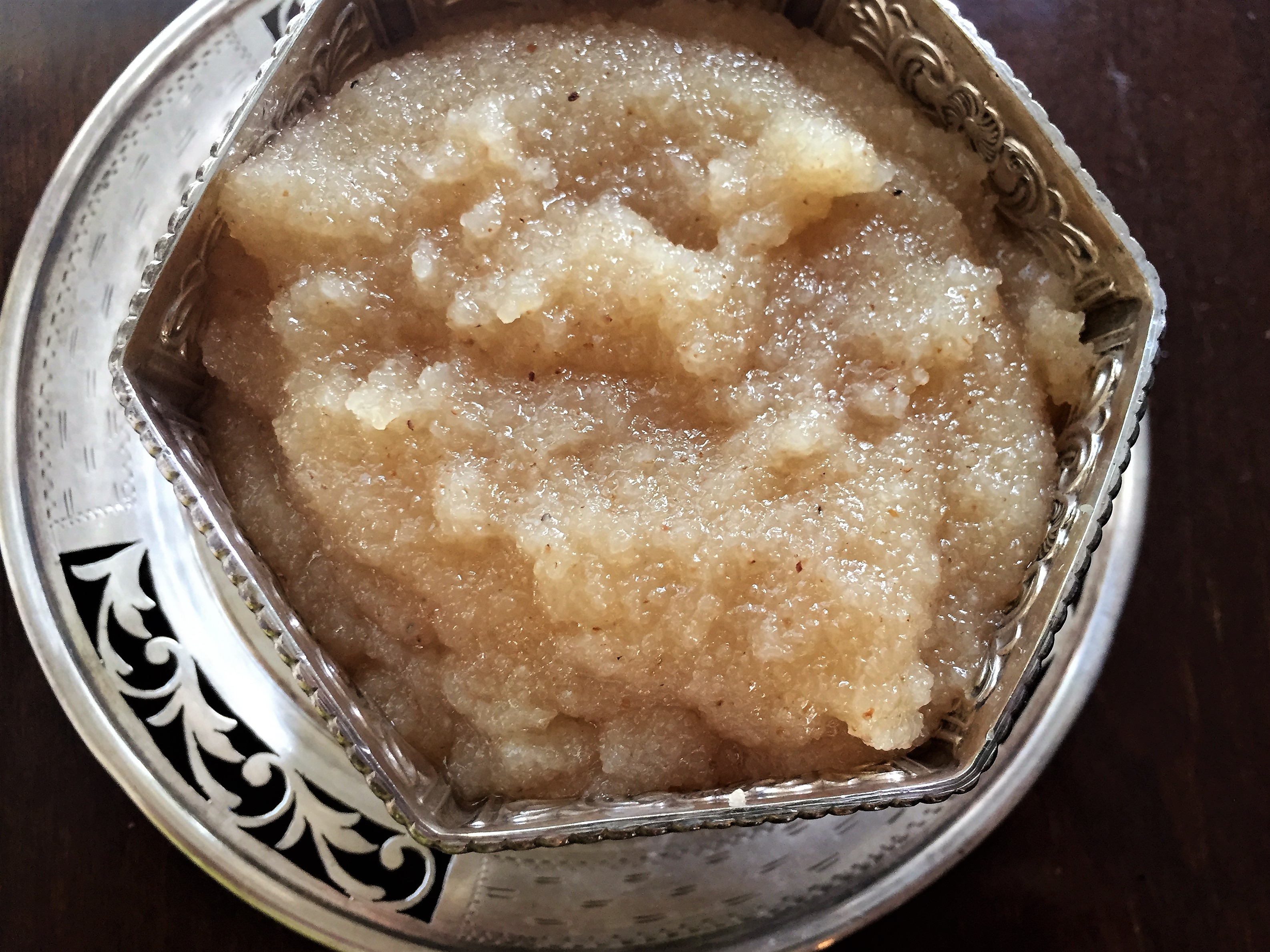 Saffron and cardamom flavored thick sweetened yogurt. Yup, that is it! Make it with homemade hung curd or greek yogurt and you have an easy, healthy (ier) dessert at your hands. See the trend here - easy, quick, healthy. That is what it is all about.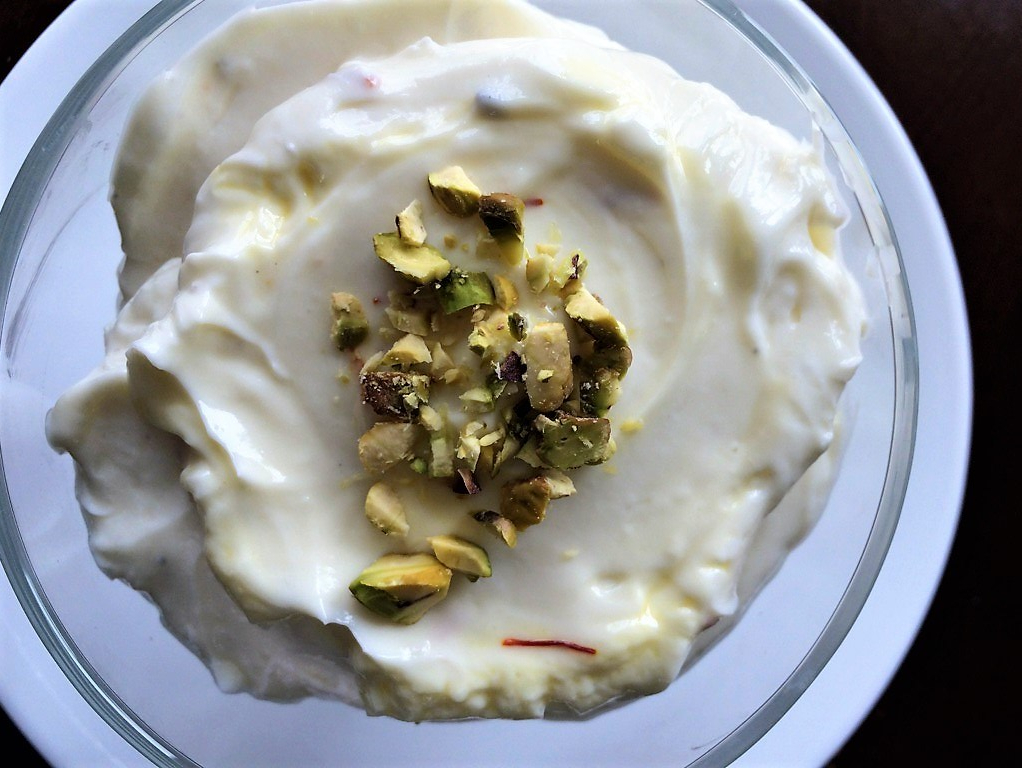 The brother (or sister) of Sooji ka Hulva (see above). The whole wheat counterpart of semolina (sooji) hulva. Lately, the kids have been enjoying this hulva more than sooji ka hulva. May be they are talking after me as I grew up eating atte ka hulva way more than sooji. Honestly, it is hard to choose. If you can make one, you can easily make the other one as well. Very similar!
Baklava is a Turkish dessert. So what is it doing here in Diwali Sweets? It is here because it can easily be an Indian dessert or should I say World dessert. Flaky puff pastry filled or layered with nuts and soaked in sugar syrup. Who in the world would not like that? This recipe of baklava bites is a shortcut take on a traditional baklava but is in no way short on flavor. If you want to add it to your Diwali Sweets thaali, nobody would object. I promise!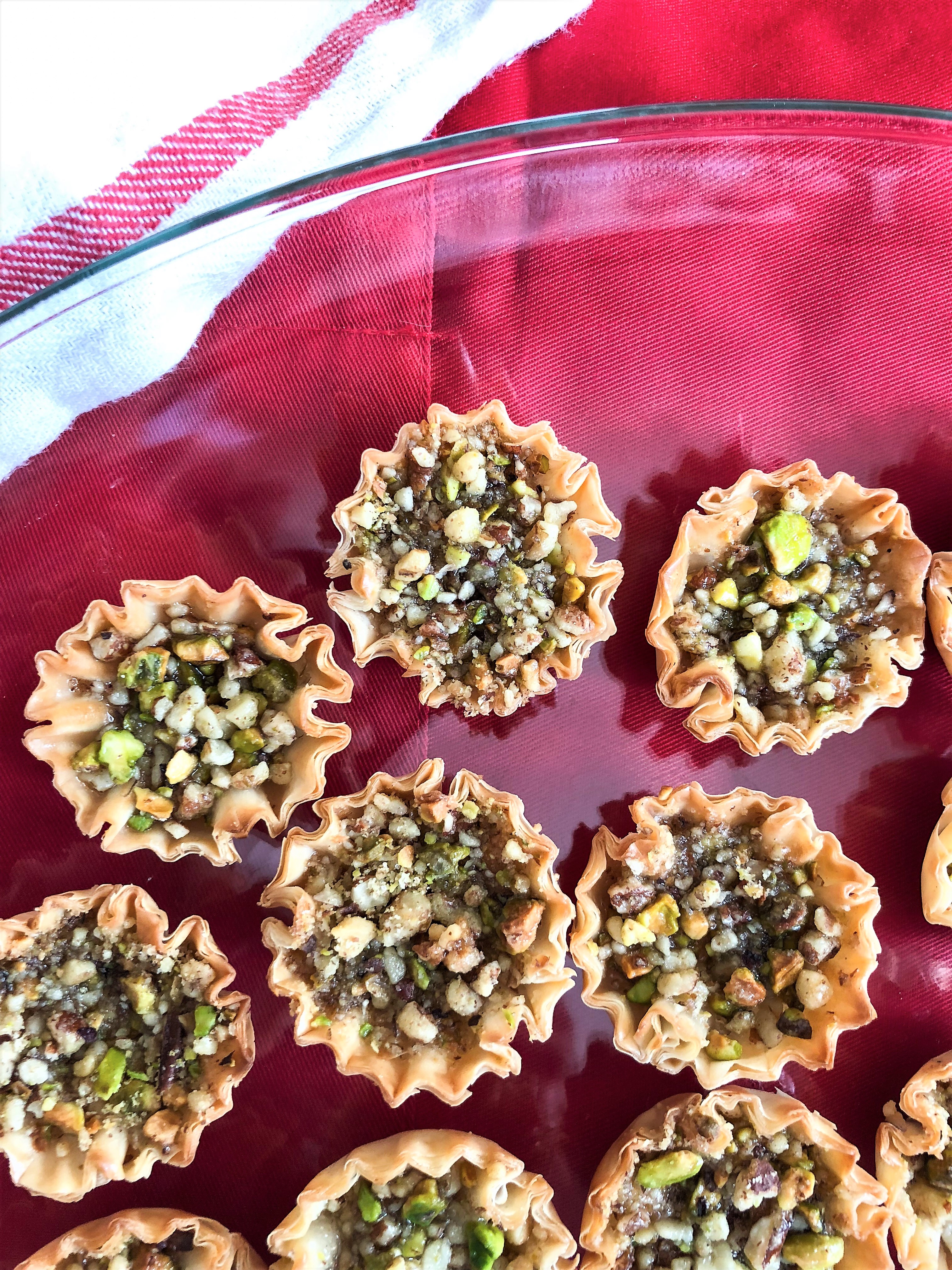 This brings us to a close of my Diwali Sweets roundup. Does it include your favorites? Or would you want me to share a recipe of a Indian sweet that you like? Please let me know in comments below. Happy Diwali to you!
Love - Vaishali.