I love the title of this post – "Indian Style French" says so much about the culture and nature of food. I grew up eating this Indian style savory masala French toast and could not have thought, in my wildest imagination, that French toast could be sweet. My mom used to make a sweeter version of this toast but it was not called French toast - it was just Meethi bread (literally translates in to sweet bread). There were no eggs involved. It was white bread dipped in a mixture of milk, sugar and green cardamom powder, shallow fried on a tava (flat cast iron skillet) with lots of ghee (recipe here). Thinks of it as a much simpler and quicker version of Shahi Tukda (recipe here).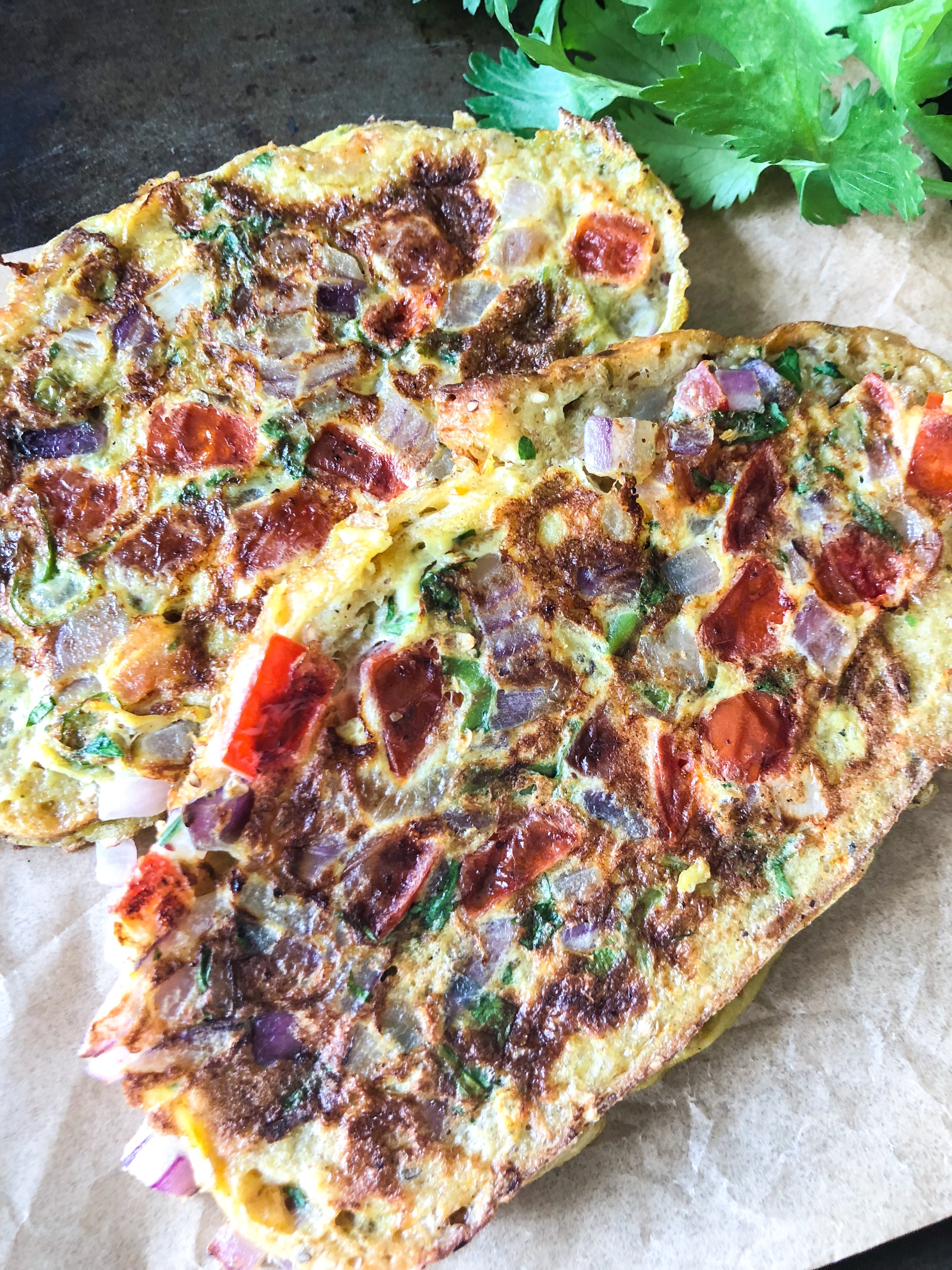 Jump to Recipe
Moving from India to the United States has taught me so much about many different aspects of life. Food being one of the greatest ones of them. I have shared my feelings about how food and recipes blur the lines around regions and borders. It is liberating in many ways. I was amazed to see that most of the breakfast items in the United States are sweet. This was a big cultural shock to me as we were brought up on savory breakfasts – paranthas, omelettes, savory french toast, poha, upma, etc etc. The only sweet component would be some jam or jelly to accompany a toast or parantha. So you can imagine my surprise at seeing doughnuts, muffins, waffles, pancakes and so on. Not to forget the French toast dusted with powdered sugar and drizzled with syrup.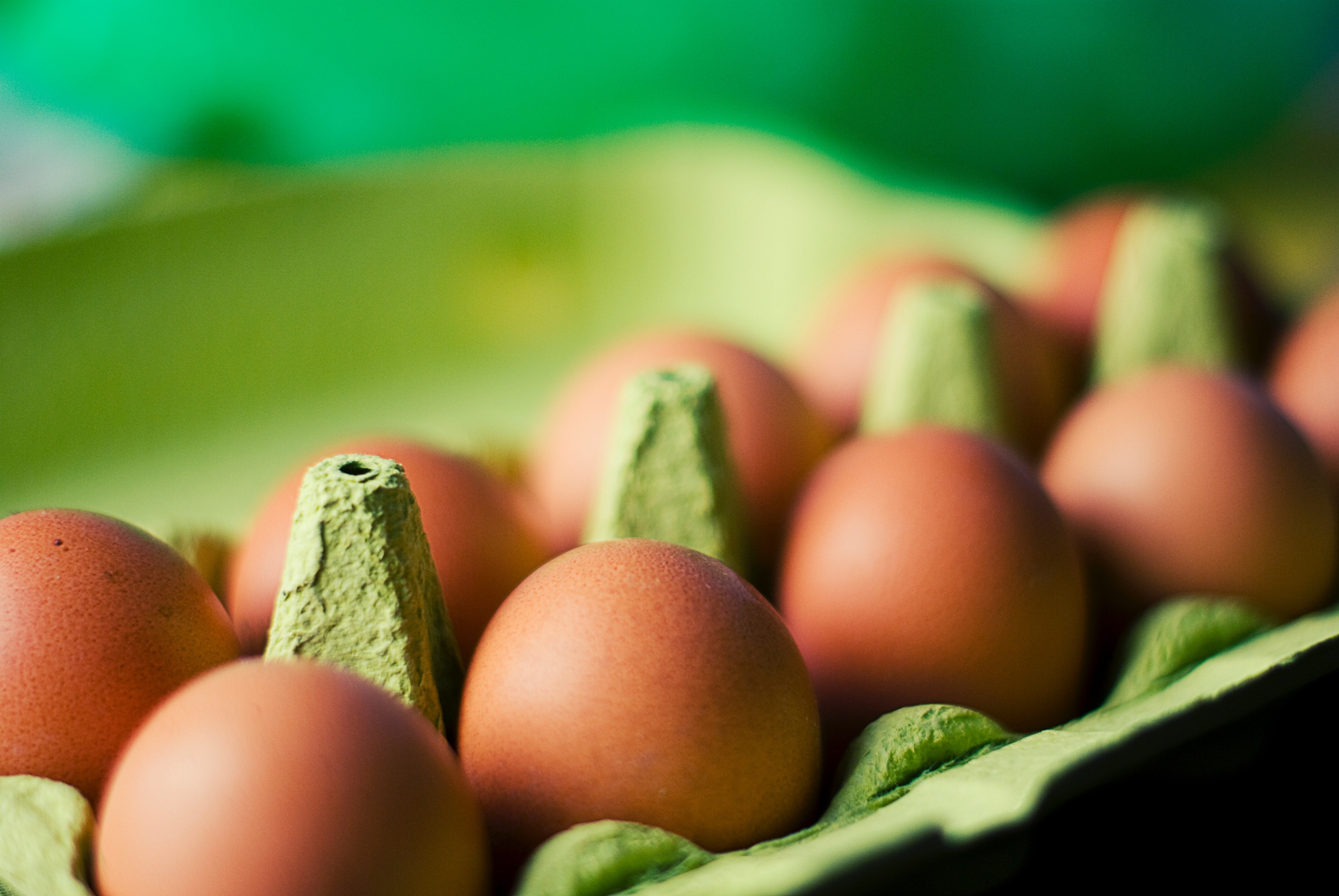 Over the years, we have adapted to "American" breakfast style a bit. We love muffins (like these blueberry muffins or these pumpkin pecan muffins), granola (recipe here) and pancakes. But, I have to admit, that I am still a sucker for savory breakfasts. Hence these Indian style savory masala French toasts.
Recipe Run Down
A good bread is the backbone for this recipe. Though this masala french toast is usually made with regular white bread, I have experimented with more hearty, textured breads recently. I have found a good whole wheat bread cut into thick slices works great. Using whole wheat also pumps up the nutrition factor. Beat eggs with a splash of milk or cream and "masala" seasonings like coriander and cumin powders along with a touch of garam masala. Mix in finely chopped onions, tomatoes, ginger, cilantro and green chilis (optional). Dip a slice of bread in the egg mixture and cook on a flat skillet with butter. Serve with ketchup. YUMM!
Here is a handy dandy printable.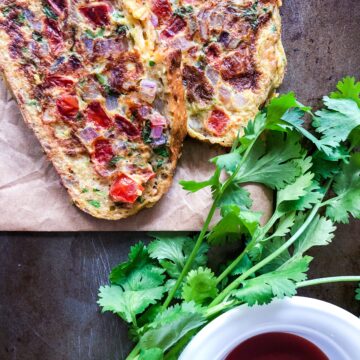 Indian Style Savory Masala French Toast
A savory Indian style twist on the traditional French toast that is a quick, easy and healthy breakfast or snack option that the whole family can enjoy.
Ingredients
6

slices

Whole wheat bread

4

Eggs

1

tablespoon

Milk/Cream

optional

Salt and freshly cracked black pepper to taste

1

teaspoon

coriander powder

½

teaspoon

cumin powder

A

pinch

garam masala

1

medium Onion finely chopped

aboul ½ cup

1

small firm tomato finely chopped

about ⅓ cup

5

sprigs

cilantro leaves stripped and chopped

1

green chili minced

optional

½

tablespoon

finely chopped or grated fresh ginger

Salted butter/Olive oil – to cook
Instructions
Take a wide, shallow dish and whisk the eggs with a splash of milk/cream. Add all the spices, salt and pepper and whisk. Whisk in the chopped veggies. Your egg masala to coat the bread slices is ready.

Set a cast iron skillet (or other heavy bottomed skillet) on medium high heat. Once hot, lower the heat to medium.

Take a slice of bread and soak it in the egg mixture for about 5 seconds on each side.

Add a tab of butter (about a teaspoon) or olive oil to the pan and carefully slide the egg masala coated bread slice in to the pan. You might have to spoon some onions and tomatoes onto the bread if they have slipped off.

Cook the toast on medium heat for about 2-3 minutes and then flip and cook till the egg mixture on the other side is done. Add more butter if needed. Butter makes the edges of the bread crispy. Yum.

Repeat with all the slices.

Serve hot with tomato ketchup and a cup of coffee.
Notes
If making it for kids, skip green chilis Extra egg mixture can be made into an omelet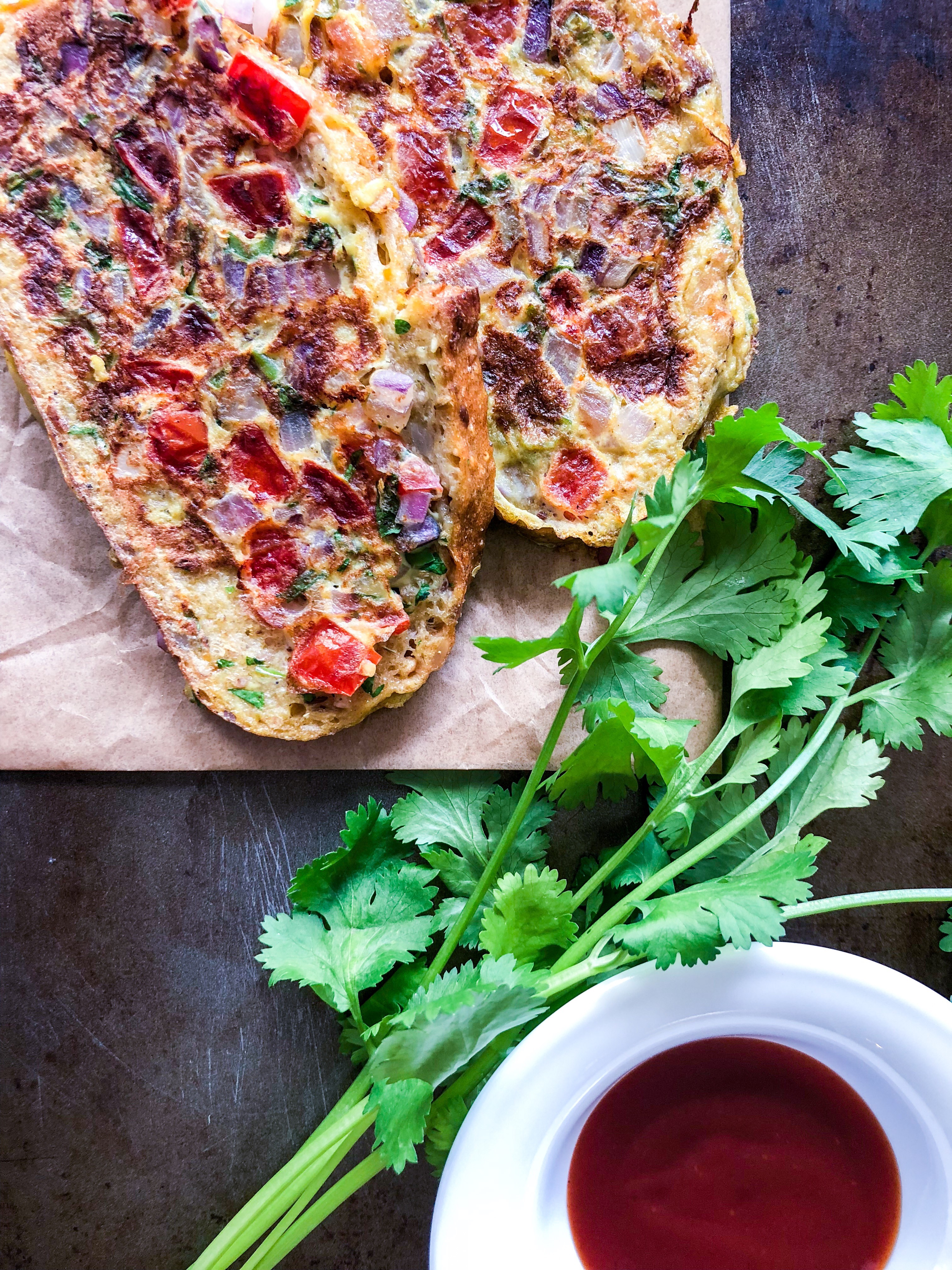 I hope you will give this version of French toast a try and like it.
Love - Vaishali.
Tools used:
Measuring Cups:
Measuring Spoons: