Have you ever felt a sense of urgency to share something like texting a friend about a 87% off sale that is about to expire? May be this is bad retail analogy, but this is how I am feeling about sharing the recipe of this summer fruit salad with you all. It might feel like 2000 degrees here in the Midwest but I am completely enjoying the summer produce. The fruits, although some of them not local from our area, are at their absolute peak and freshness. Mangoes, peaches, strawberries, grapes, raspberries, blackberries, mangoes, mangoes, and mangoes. Uhmm...I might have a mango problem but is is a great problem to have.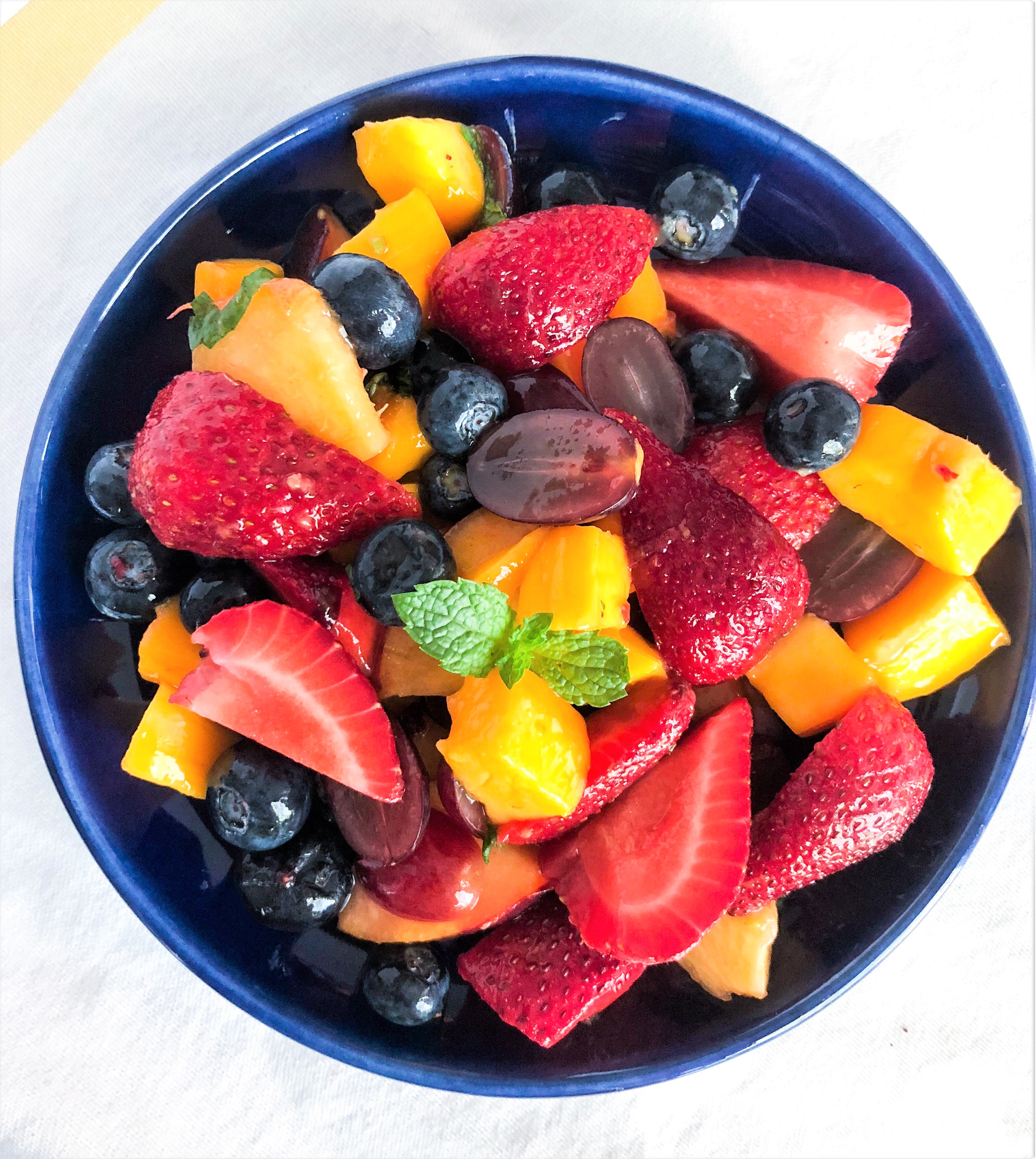 Anywho, this summer fruit salad is all about celebrating summer and its bounty without messing with the flavors of the fruits. As I type this, I can almost hear my dad saying "do not mess with the fruit - eat it as it is". So here is this super simple recipe for you - cut up whatever seasonal fresh fruit your heart desires, make a very easy dressing of lime juice, honey and mint. Mix it all together and get ready to be transported to a freshness heaven. Mint, I would say, is absolutely necessary. It adds a burst of summery herbal freshness to the fruits and the lime honey combination is just right. This strawberry cucumber salad with mint (recipe here) is another one of my summer favorite.
I have used mango, peach, strawberries, blueberries and grapes in this recipe. I like how the textural combination of these fruits turned out as well as the sweet and tangy juicy goodness. Again, feel free to use whatever you or your family likes. The kids absolutely loved this salad so I will consider it a major success!
Here is a printable version: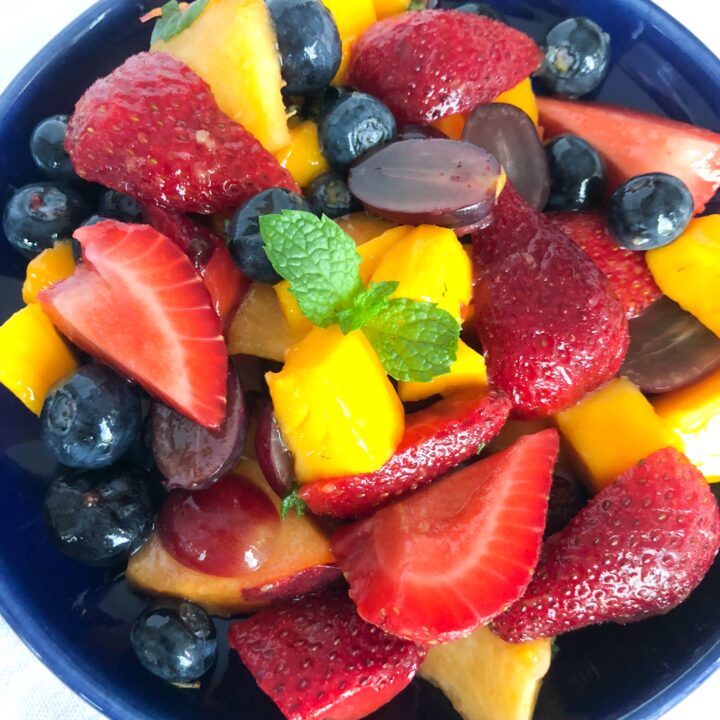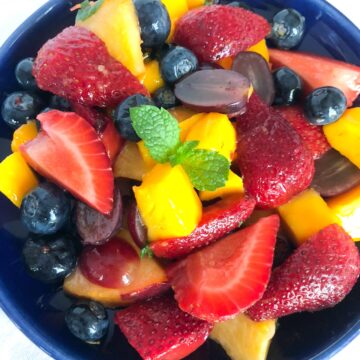 Easy Summer Fruit Salad with Honey Lime and Mint Dressing
An easy summer fruit salad recipe with just a handful of ingredients that is light, fresh and nutritious.

Ingredients
1

Mango, diced

about a cup

1

peach, diced

about a cup

10

strawberries, diced

½

cup

blueberries

½

cup

grapes

slit lengthwise
For Honey Lime Mint Dressing
1

tablespoon

honey

See Notes

½

lime, juiced

1

tablespoon

chopped mint leaves
Instructions
Add all the cut fruits in a deep mixing bowl.


Whisk together the dressing ingredients.


Add the dressing to the fruits, mix and enjoy.

Notes
To make this salad vegan, use maple syrup instead of honey.
Tastes best when served cold within an hour of being prepared.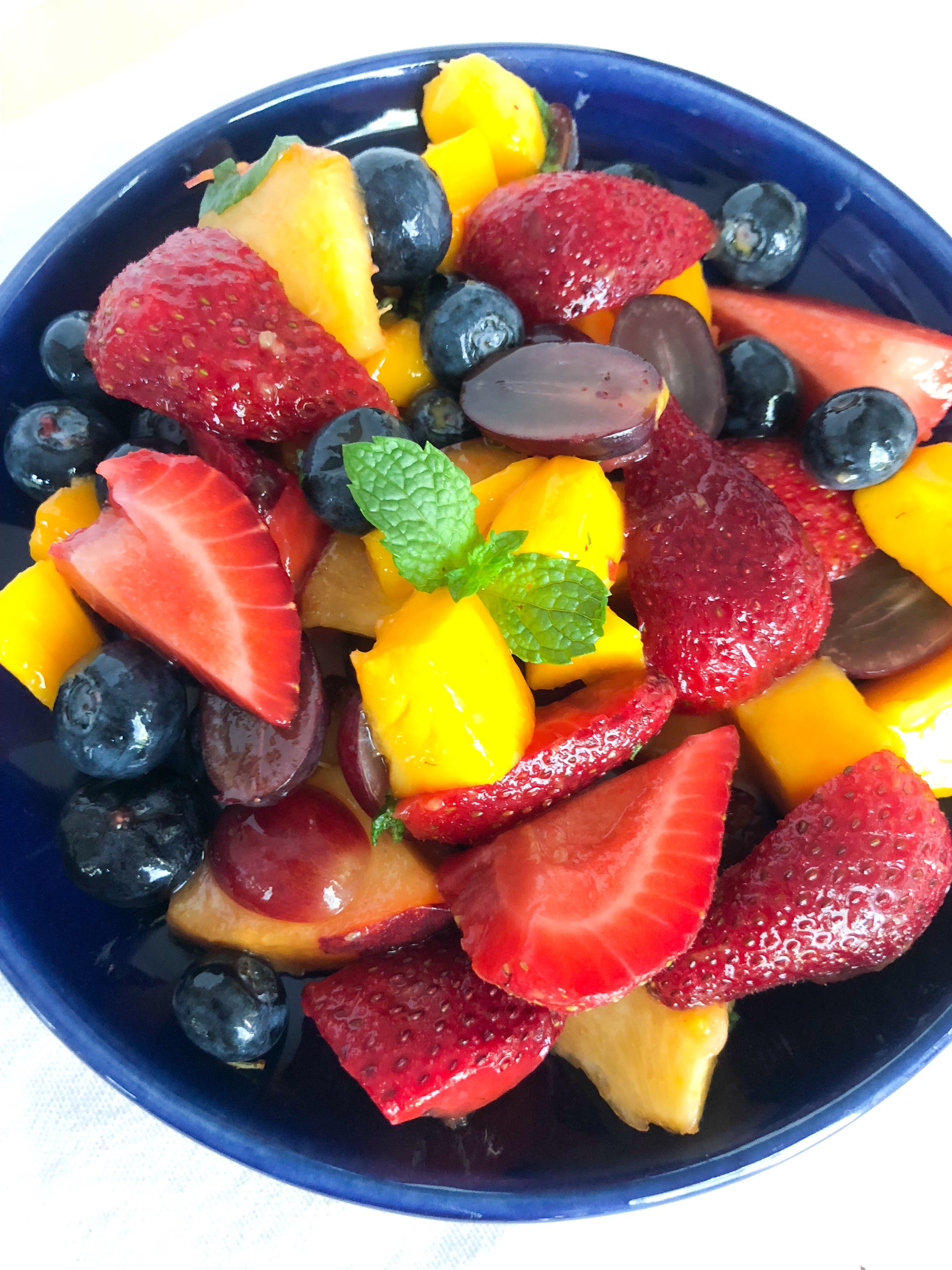 So go ahead, grab some fresh fruits, mint from your garden (like me), whisk up the dressing, mix and enjoy. I hope you will enjoy this salad as much as we did.
Love - Vaishali.
P.S. - This salad totally counts as dessert. Big score!
Other salad recipes that you might like: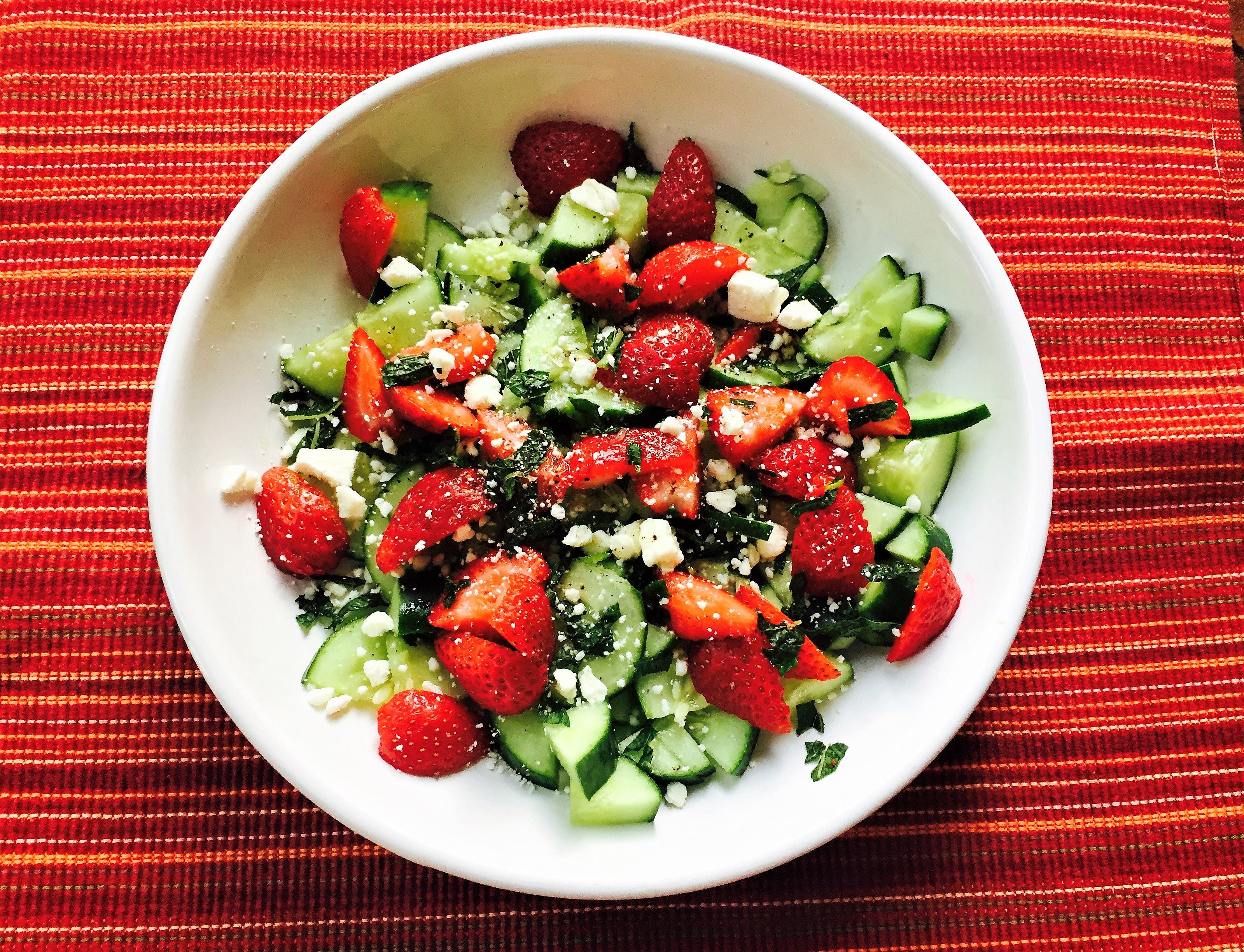 Cucumber tomato and avocado salad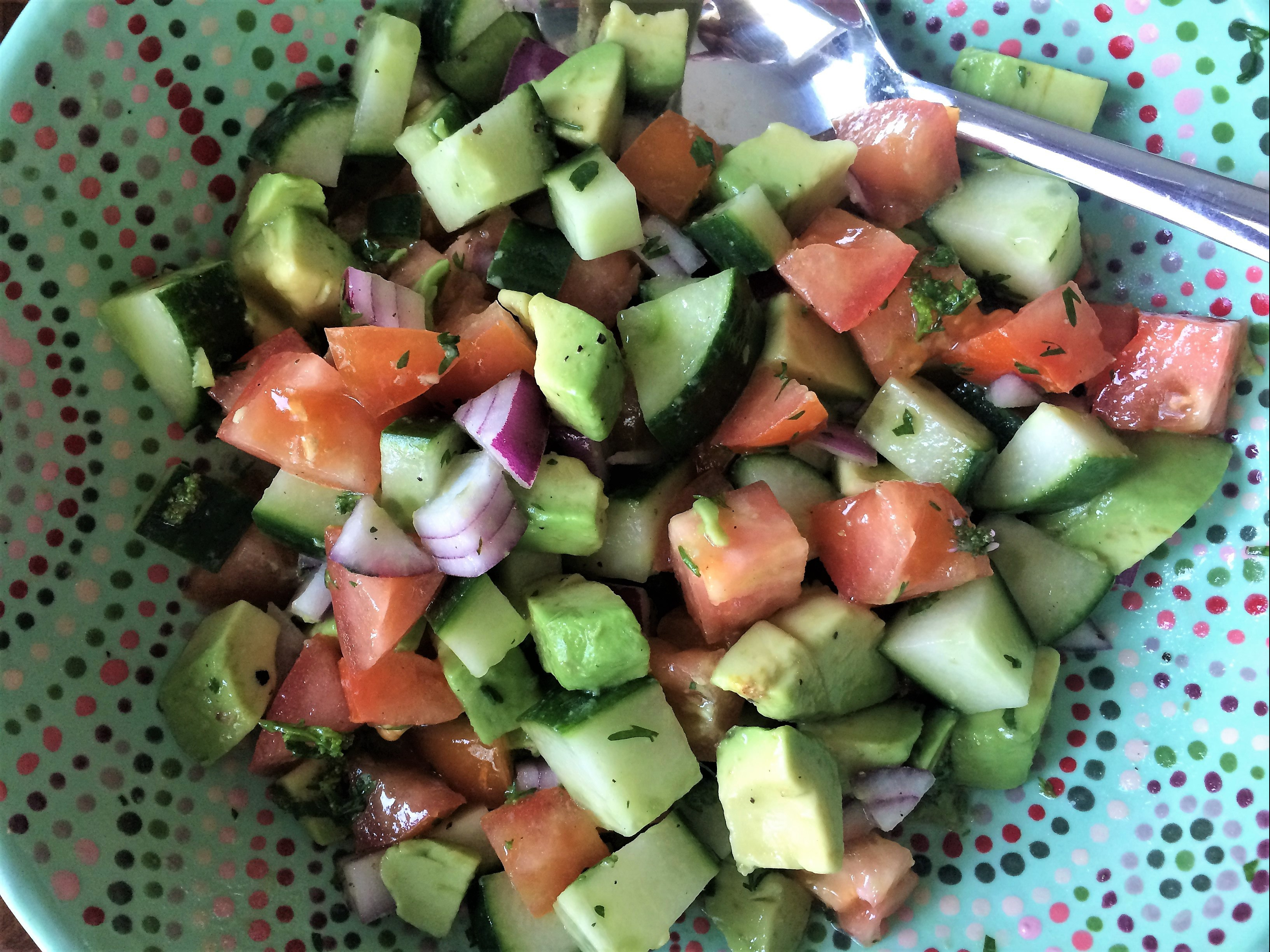 Tools Used:
Mixing Bowl: