Many of you have asked to share my choley recipe and though I do make choley quite often, there has not been a chance in the recent few times that I was able to click pictures of the final product to share here. This past weekend we had some very dear friends visiting from out of town and they came over for Sunday bunch. I made choley with Amritsari aloo kulcha and other regular attendees at the choley-kulcha party. I sneaked away a bowl full and hurriedly took some pictures to share here (so pardon the quality).
Choley are one of my favorite things to cook and eat and this recipe is so good. How good you ask? Though I have had a lot of family and friends eat these and tell me how good they are, there is one testimonial that I fondly remember. A close friend of ours once said that eating these choley gave him "orgasmic pleasure"….I won't name the person but that person will know if and when he reads this. So if you want to try a choley recipe that makes you go weak in the knees…you have it right here my friends!!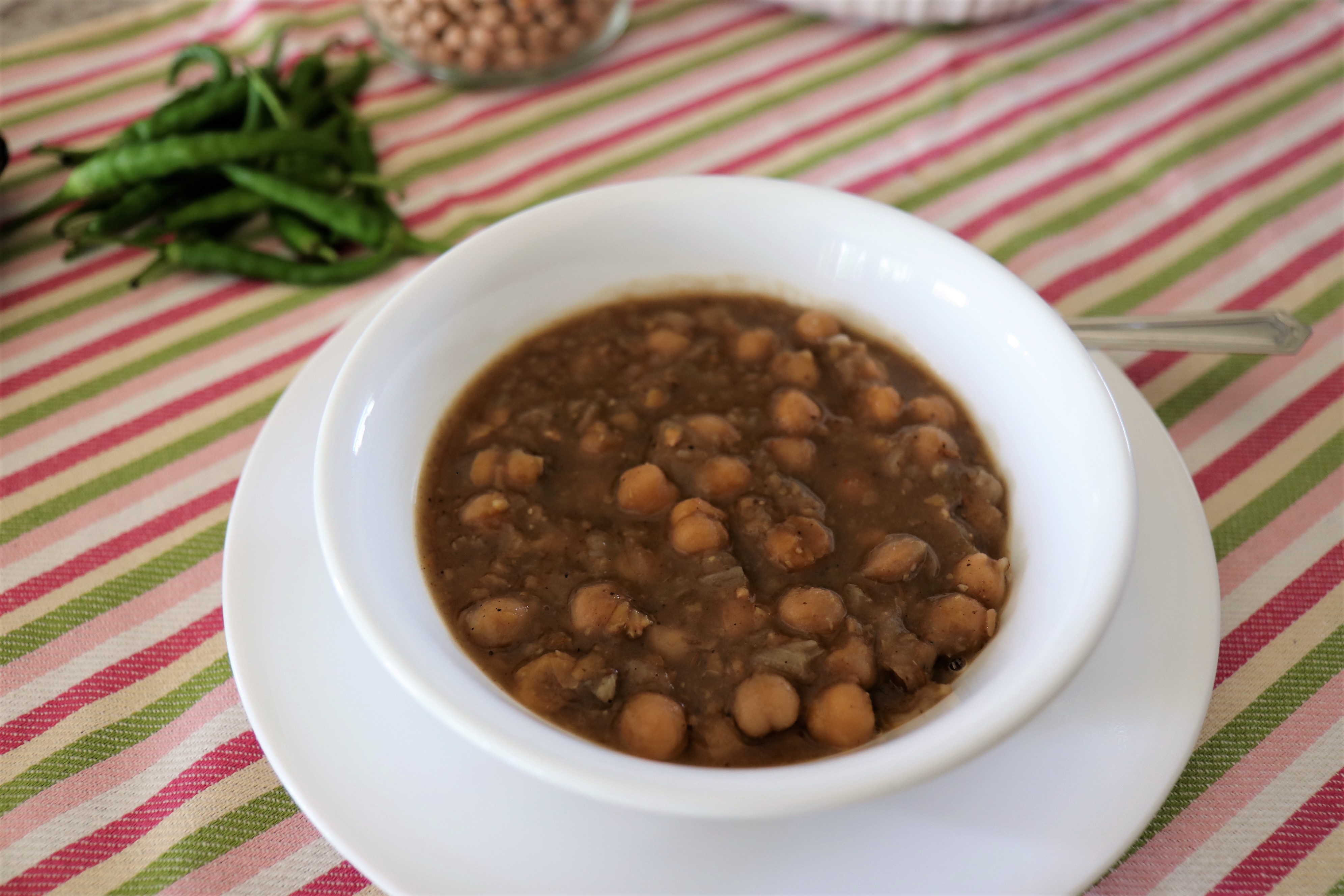 This recipe is nothing without the choley masala powder that my mom packs me a huge batch of, whenever I go visit her. I store the powder in the refrigerator/freezer so that it doesn't lose its flavor. But my mom has graciously shared her secret recipe of this choley masala powder with me so that you all can recreate the magic. I feel making a small fresh batch of this powder is even better than using the powder stored in the fridge. Fresh tastes better!
I am sure there are as many choley recipes as there are families. So I do not let anyone bother me with policing a recipe. The bottom line is – this is how I make it and how my peeps like it. Feel free to alter the recipe your way if you don't like it the way it tastes the first time you make it. In my humble opinion, for once at least, try this recipe as is – and then give your verdict..:). I am all ears!
Before you start, this recipe needs planning ahead as the chana or chickpeas have to be soaked for at least 6 hours. And no – canned chickpeas won't work. Sorry…
Ingredients:
Dry white chana/chickpeas/garbanzo beans – 2 cups
Water – 8-9 cups
Cloves – 2-3
Green cardamom -2
Bay leaves – 2
Cinnamon – ½ inch piece
Oil – 2 tablespoon
White onion – 1, big
Green chili – 2 (optional)
Ginger – 1 inch piece
Garlic – 3-4 big cloves
Cumin seeds – 1 teaspoon
Coriander powder – 2 tablespoon
Red chili powder – ½ teaspoon (optional)
Dry mango/amchur powder – 1 teaspoon (optional)
Salt to taste
For Chana masala powder
Cumin seeds – 1 tablespoon
Dried pomegranate seeds – 1 tablespoon
Ajwain/Carom seeds – ¼ tablespoon
Cloves – 4
Cinnamon – 1 inch piece
Black peppercorns – 10-12
Green cardamom – 2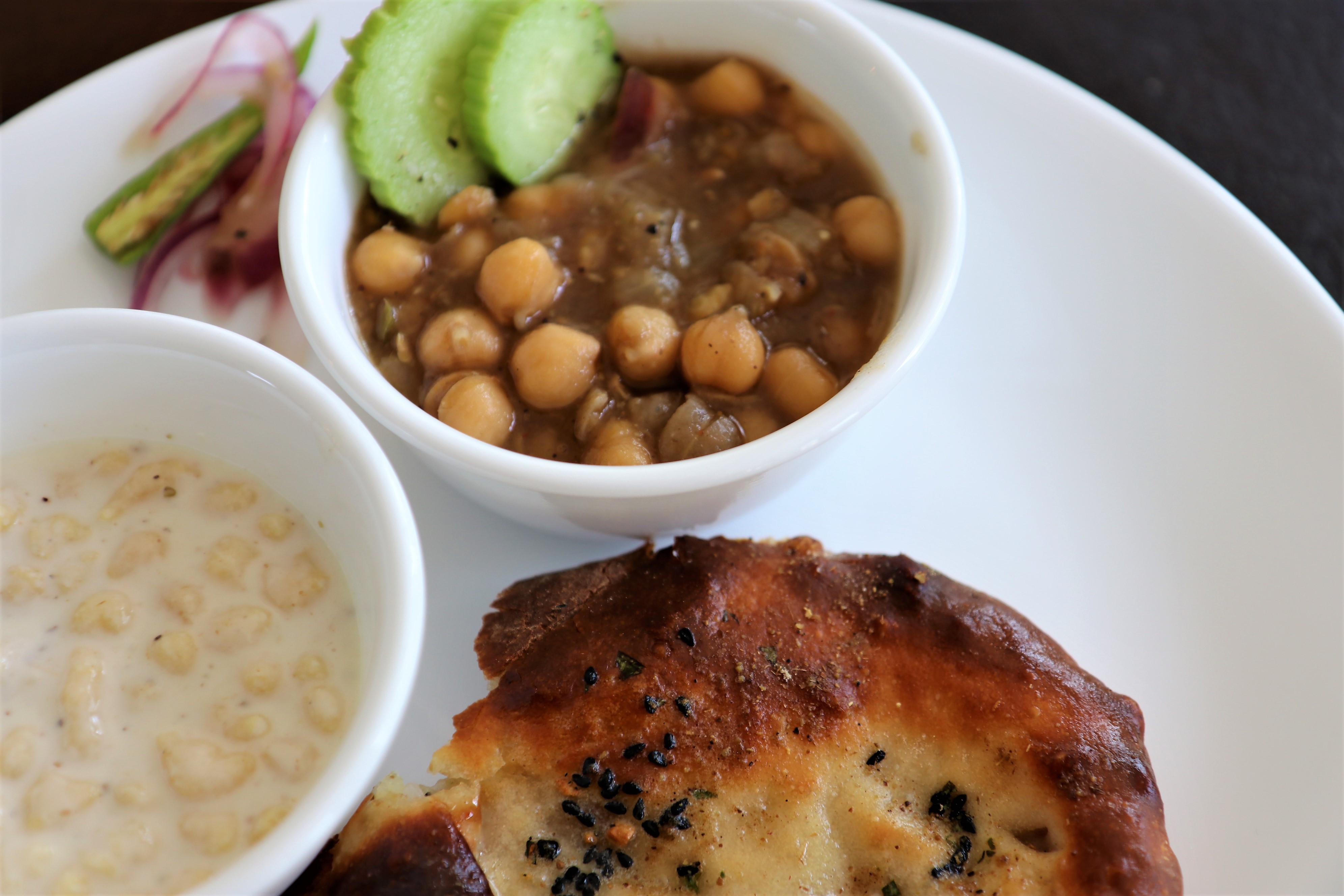 Method:
Pick and rinse the dry chana. Soak in plenty of water for at least 6 hours.
For Chana masala powder
Set a heavy bottomed skillet on medium high heat and dry toast all the ingredients till fragrant. Set aside to cool. Once cooled, grind to a powder.
For making Choley
Drain the soaked chickpeas and add them to a pressure cooker (on high heat) along with 8-9 cups of water. Add cloves, green cardamom, bay leaves and cinnamon stick along with salt to taste. Close the lid of the pressure cooker and after the first whistle set the heat to a simmer and cook for about 40 minutes. After 40 minutes, turn the heat off and let the pressure in the cooker release by itself before opening the lid, another 10-15 minutes.
While the chickpeas are cooking, proceed to prepare the masala. Chop the onion and green chilies and mince the ginger and garlic. Set a heavy bottomed skillet of medium high heat and add a swirl of oil to coat the bottom of the skillet. Wait till the oil is hot and shimmery. At this point, add cumin seeds and wait for them to splatter a little bit, about 30 seconds. Add garlic and green chilies. Mix and then add onions along with a pinch or two of salt. Adding salt to the onions helps to take out their moisture and the onions cook faster. Add coriander and red chili powders. Once the onions are lightly browned, add the ginger and turn the heat to low. Keep stirring and bhoono the masala till browned uniformly and you can see tiny droplets of oil separating out on the edges of the masala. If, at some point, the masala begins to stick to the bottom of your pan, sprinkle some water to loosen the bits of masala that are stuck to the bottom of the pan and keep bhoonoing further. This whole exercise of bhoonoing the masala should take no more than 15-20 minutes. Fruits of patience are tasty!
Once the masala is ready, add it to the pressure cooker that has the cooked chickpeas in it. Set the cooker on medium heat and do not cover it. Add about 1 tablespoon of chana masala powder. This powder is very potent, so start with a little and you can always add more if you like more. Also add the dry mango/amchur powder at this time. Amchur powder is very tart so use sparingly. Mix and using a potato masher, mash some of the chickpeas. You can also use the back of big ladle or spatula to mash if you don't have a potato masher. I usually give it 5-6 big 'mashes'. This will help make the consistency of the choley thicker and not curry like. Adjust salt, chana masala powder and amchur powder if needed. Lower the heat and cook for another 10 minutes for the flavors to marry.
Serve hot with chapathi (recipe here), rice (recipe here), homemade naan or kulcha. (see note). Enjoy!!
Love – Vaishali.
Note: Choley also taste great if served the next day!
Tools used
Heavy bottomed skillet
Pressure cooker
Dry grinder
Knife and chopping board
Measuring cups and spoons
Spatula
Potato masher