Fury of nature knows no boundaries. Be it hurricane Harvey flooding parts of Texas and heading towards Louisiana or the mighty monsoons dumping millions of gallons of rain on many parts of India causing havoc. It's heartbreaking to see so much devastation caused by flooding, with so many people losing everything they ever had. At the same time, it is heartwarming to see people helping people, mankind coming together to rescue and uplift their brethren; with no bounds of race, color, creed, or religion. That's what we as human beings are capable of doing and Amen to that.
Food is another such element of our life that has tendency to bring people together. Flavors and textures from different parts of world cooked differently in different spices can lend a fruit, vegetable or meat a totally different taste and feel. Arbee (also known as colocasia or taro in different parts of the world) is one such root vegetable that is grown in various parts of the world and consumed in many different ways. It's grown and consumed quite a bit in Africa and the Indian sub-continent. In different parts of India both the leaves of the plant and the root are consumed in various forms. Arbee is rich in dietary fiber and is very starchy. It is also a good source of Vitamins A, C, E and B6 along with folate and magnesium plus few other elements.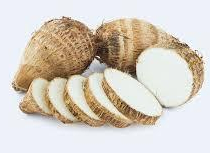 (Image source: http://www.stylecraze.com)
The recipe I share today is my mom's. I have eaten arbee cooked in many different forms but this one is my favorite, hands down. There are a few steps to making this recipe, but if you have never tried cooking arbee, try this recipe and you will love it forever. If you've tried cooking arbee in a different way and not necessary love the way it turns out, give this recipe a try and you will be converted into a fan. I promise I will pass on the credits to my mom…:P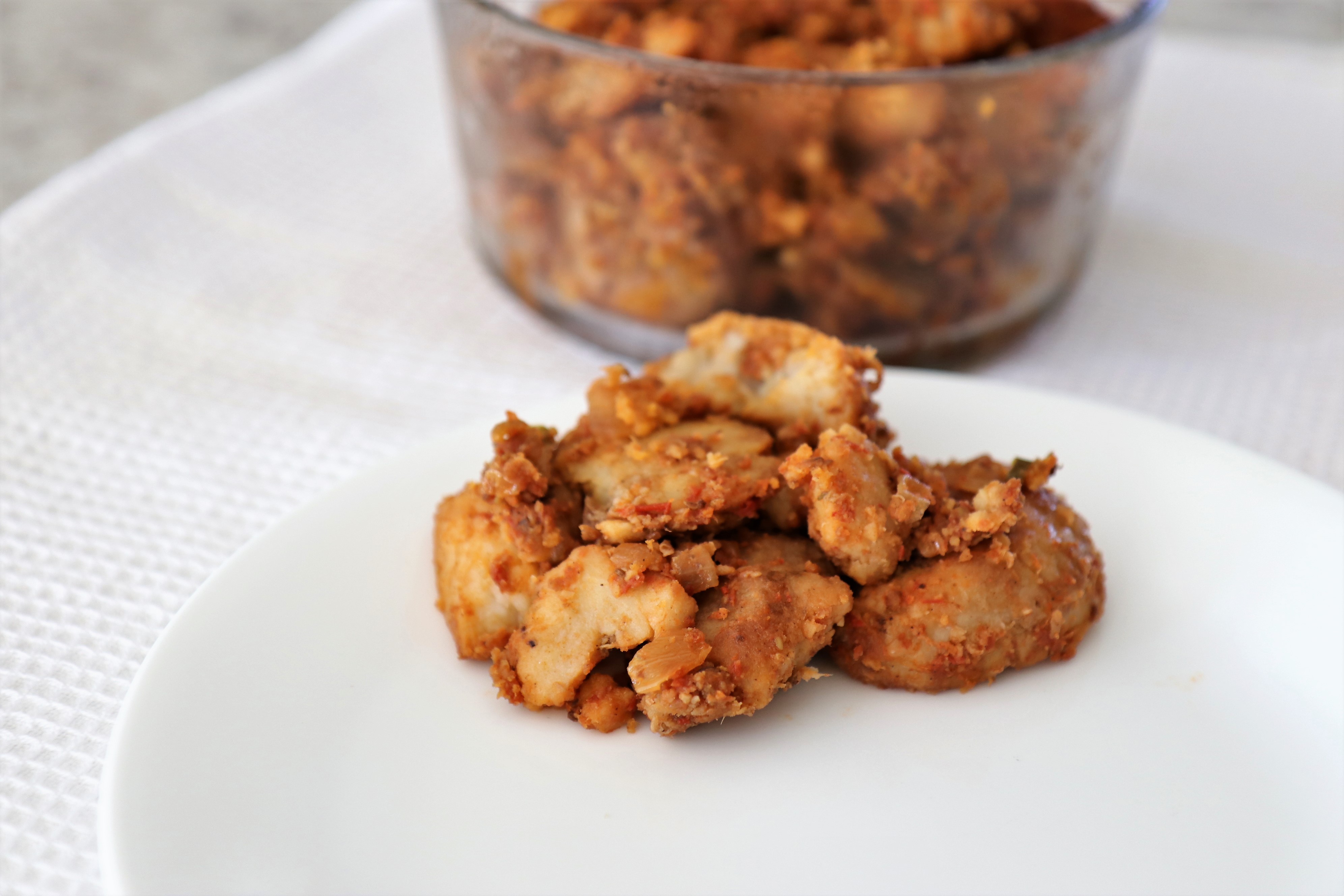 Ingredients:
Arbee/colocasia/taro root – 2 lbs or 1 kg
White onion – 1 big
Green chili – 1 (optional)
Ginger – ½ inch piece
Tomatoes – 3
Carom seeds (ajwain) – 1 teaspoon
Red chili powder – ¼ teaspoon
Coriander powder – 1 ½ tablespoon
Cumin powder – 1 teaspoon
Garam masala – ¼ teaspoon
Salt – to taste
Oil – to shallow fry + 2 tablespoon
Method:
Boil the arbee, with skin on, in plenty of water. If using a pressure cooker, boil for 2 whistles and let the pressure release by itself. If boiling in an open pot, boil till fork-tender, about 30 minutes. While the arbee in boiling, chop the onion and tomatoes finely, grate the ginger and mince the green chili. Once the arbee is boiled and cool enough to handle, peel the skins off. It is relatively easy to do it with hands, but if you like you can use a knife or a peeler to take the skin off. Set a small, non-stick frying pan on medium high heat and heat about a half inch layer of oil in the pan. Gently press the boiled and peeled arbee in your palms to flatten it. Shallow fry the arbee in batches till lightly browned.
Set a heavy bottomed sauté pan n medium high heat and heat the remaining 2 tablespoon oil till shimmering. Add carom seeds and let them heat up till they start dancing about in the hot oil. Carom seeds are the backbone of the flavor profile of this recipe, so please do not substitute or skimp. Add green chili and onions and cook for 5-6 minutes till the onions are lightly browned. Add ginger and sauté for 30 seconds or till the raw smell of ginger goes away. Add all the spice powders except garam masala and mix, then add chopped tomatoes. Give everything a big mix and cook for 10-15 minutes on medium low heat. Cook till the masala has lost most of its moisture and you can see tiny droplets of oil appearing on the sides of your onion-tomato masala (remember bhoono?). Once the masala is bhoonoed all the way, add fried arbee and salt to taste. Gently mix everything and cook covered on low heat for 10 minutes so that the flavors can get married and live happily ever after. Do not stir too much as we don't want our tender fried arbee pieces to break apart too much. Sprinkle garam masala, give one big mix and your arbee masala is ready. Serve hot with chapathi or roti. Enjoy!
Love – Vaishali.
Tools used:
Pressure cooker/stock pot/sauce pan
Small frying pan
Big heavy bottomed sauté pan
Knife and chopping board
Measuring spoons
Spatula