A quick snap shot of what you have loved for the month of March or your march favorites. I want all of you to know that how appreciative I am of all of you. All the love you show and awesome feedback I get from you means a lot. You are the real rock stars behind this portal and you are the reason I enjoy doing what I am doing here. I am so happy to share that The Kitchen Docs has now reached audiences in all the anthropogenically inhabited continents.
A lot happened at the home front in March. The month started out on a stressful note with some health issues in our family back in India that had to be tackled immediately. So thankful for a great support system that is in place. All is well now and after the unplanned travels that ensued, we are slowly trying get back into our rhythm as a family. Hoping that the spring roll around brings some freshness and much needed vigor back into my being.
So moving back to the top ten posts that you loved this month – here ya go!
10. Quick savory daliya – cracked wheat with carrots and peas – aww I love that you love this recipe. So easy, super quick and great nutrition. Especially to get into the tummies of those little ones. Serve with yogurt and you are setting up the day for a great start.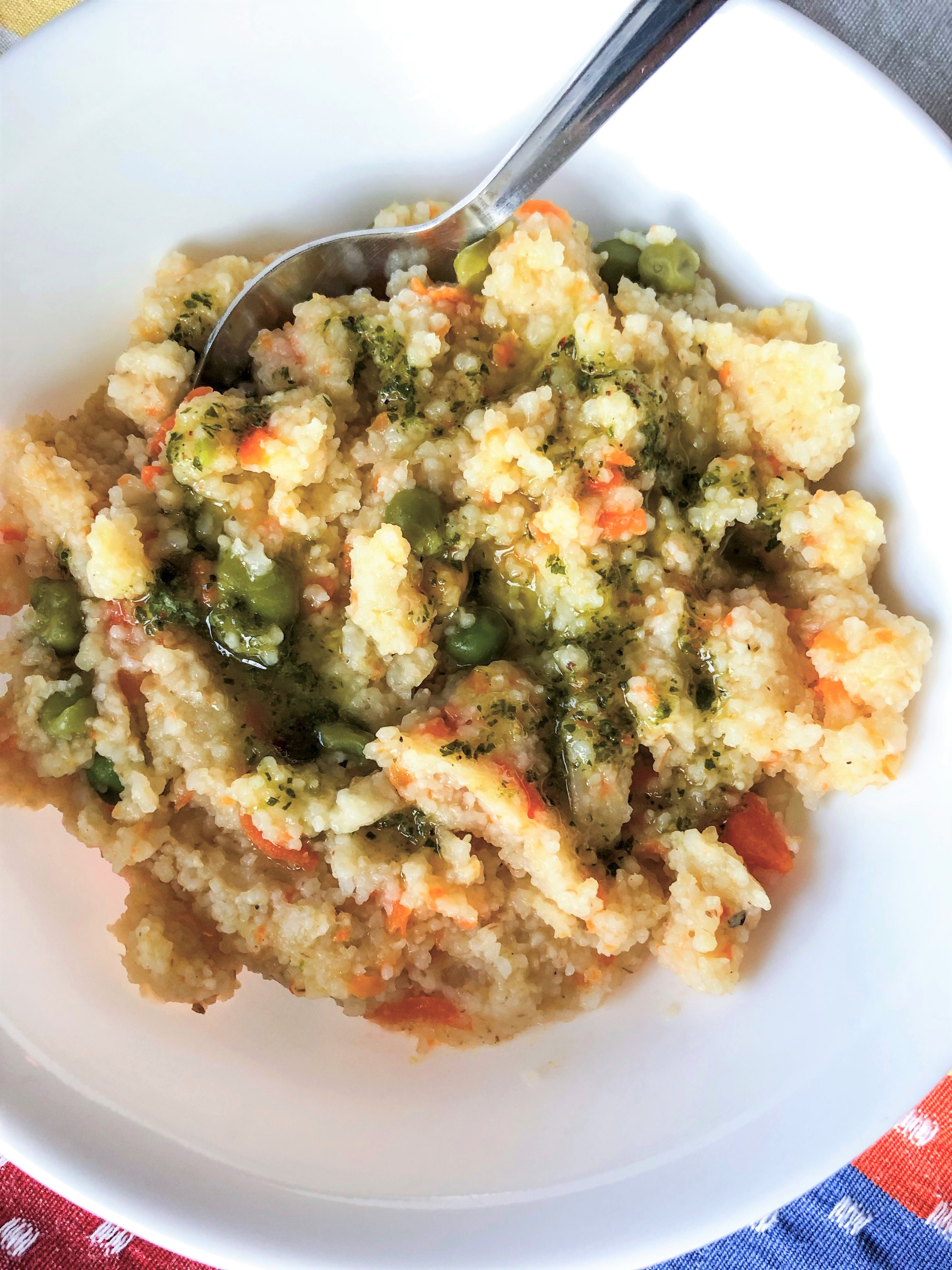 9. Crock Pot or Slow Cooker Butter Chicken – This recipe is definitely a keeper. I keep going back to it whenever hosting people.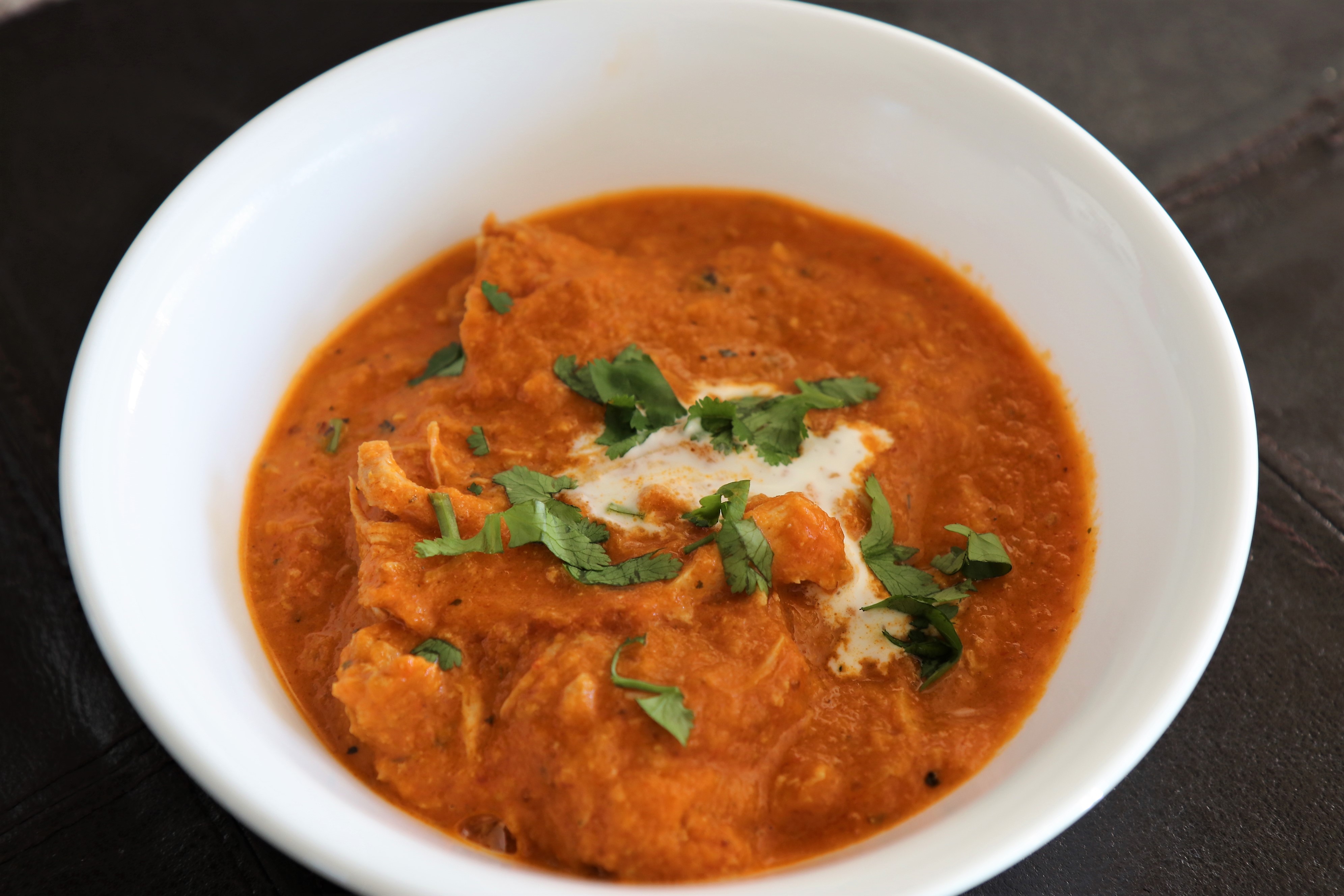 8. Mirchi Vada – Indian style Jalapeno popper – now this one is a surprise. When I wrote this post I didn't know how well it will go down but seems like everyone loves a jalapeno popper with a twist.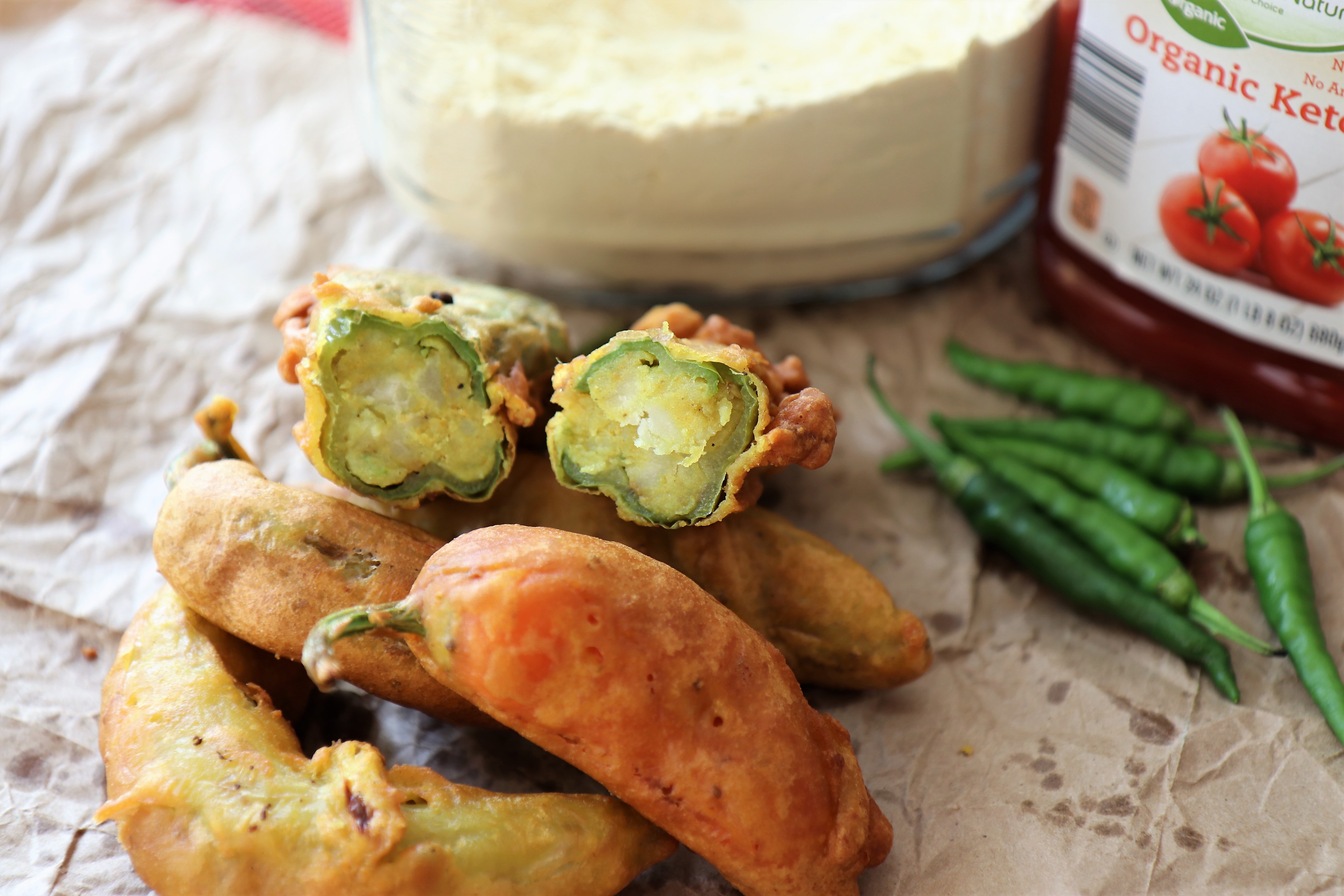 7. Aloo Asparagus – I am so happy that you like this quick stir fry. It started as an experiment and I will not be lying when I say that it is on regular rotation in our weekly menu. Making most of that fresh, tender asparagus.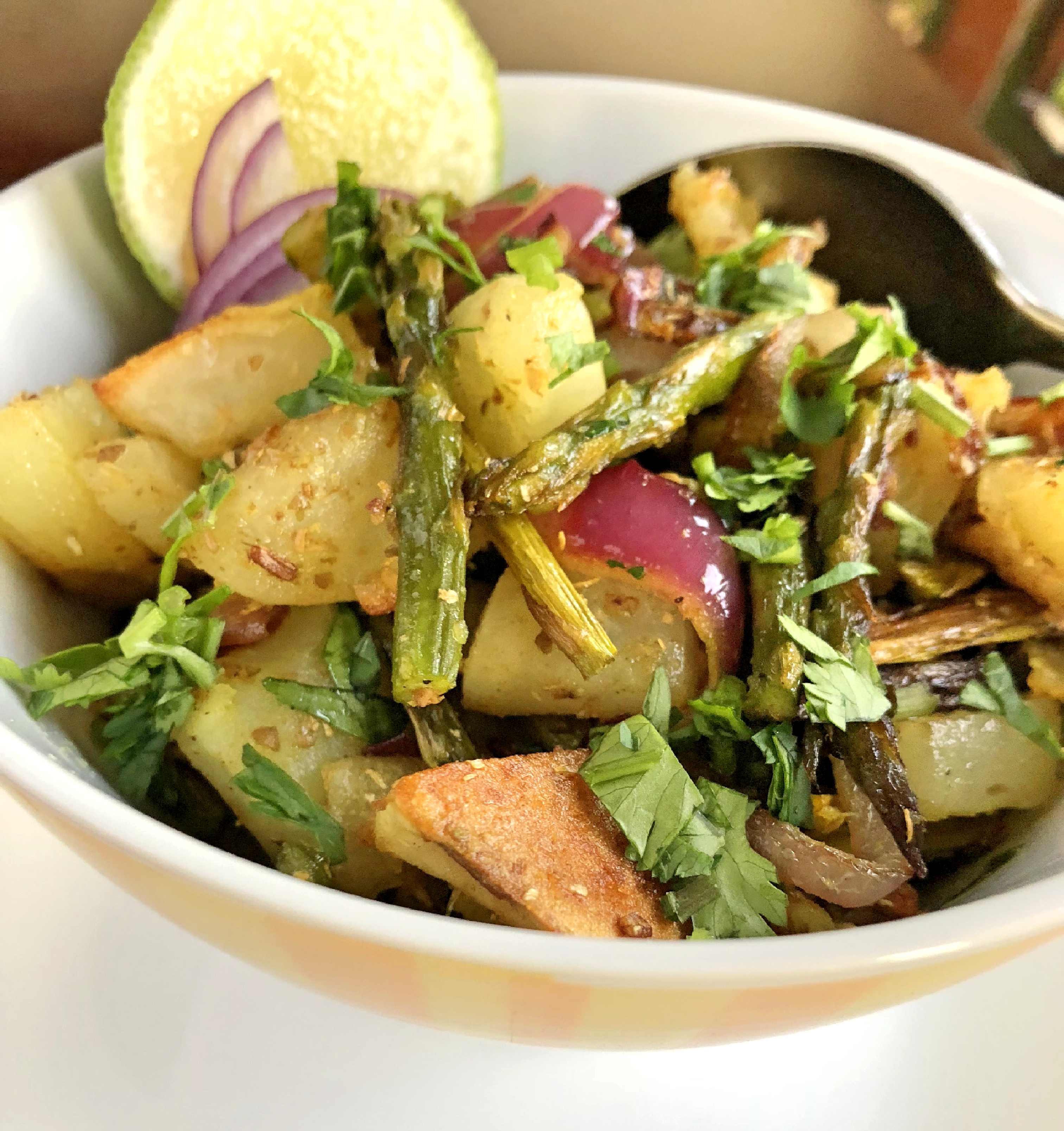 6. Blueberry Cobbler – This is an oldie but a goodie. An eggless dessert full of fruity goodness.
5. Indian Spiced Roasted Potato Salad – this is one of those recipes that I keep going back to. Always a hit at big parties, potlucks and picnics.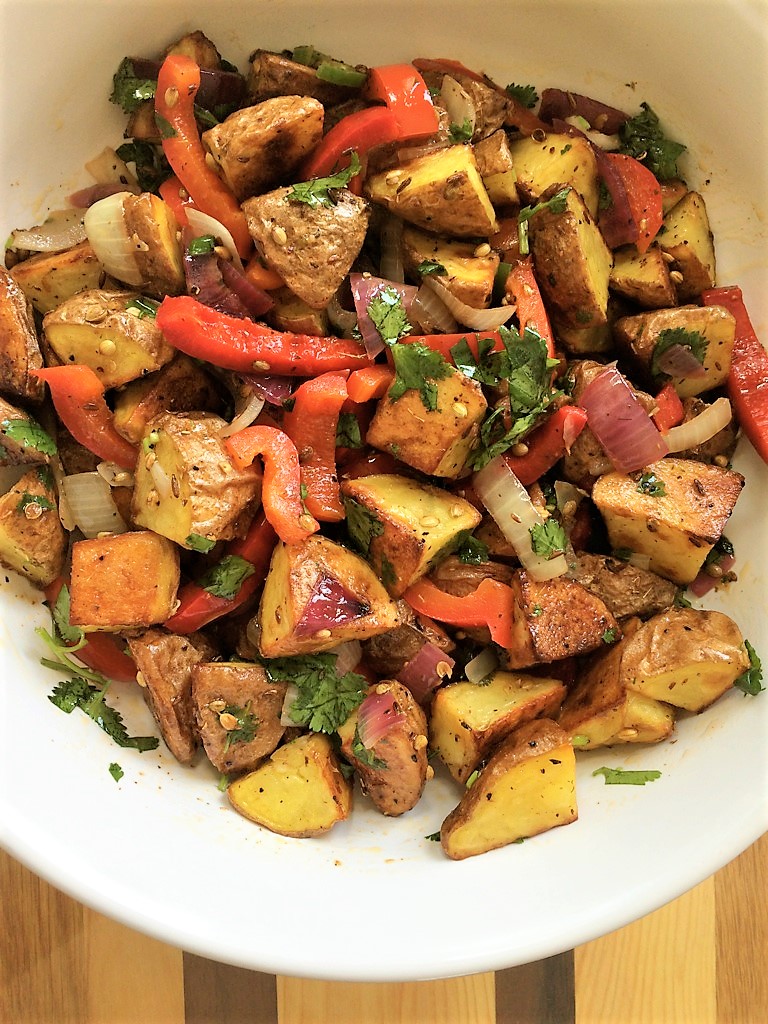 4. Palak Wali Poori – Oh man! I am craving this as I write. It is rainy and cold outside – perfect to indulge in some poori with aloo ki sabzi.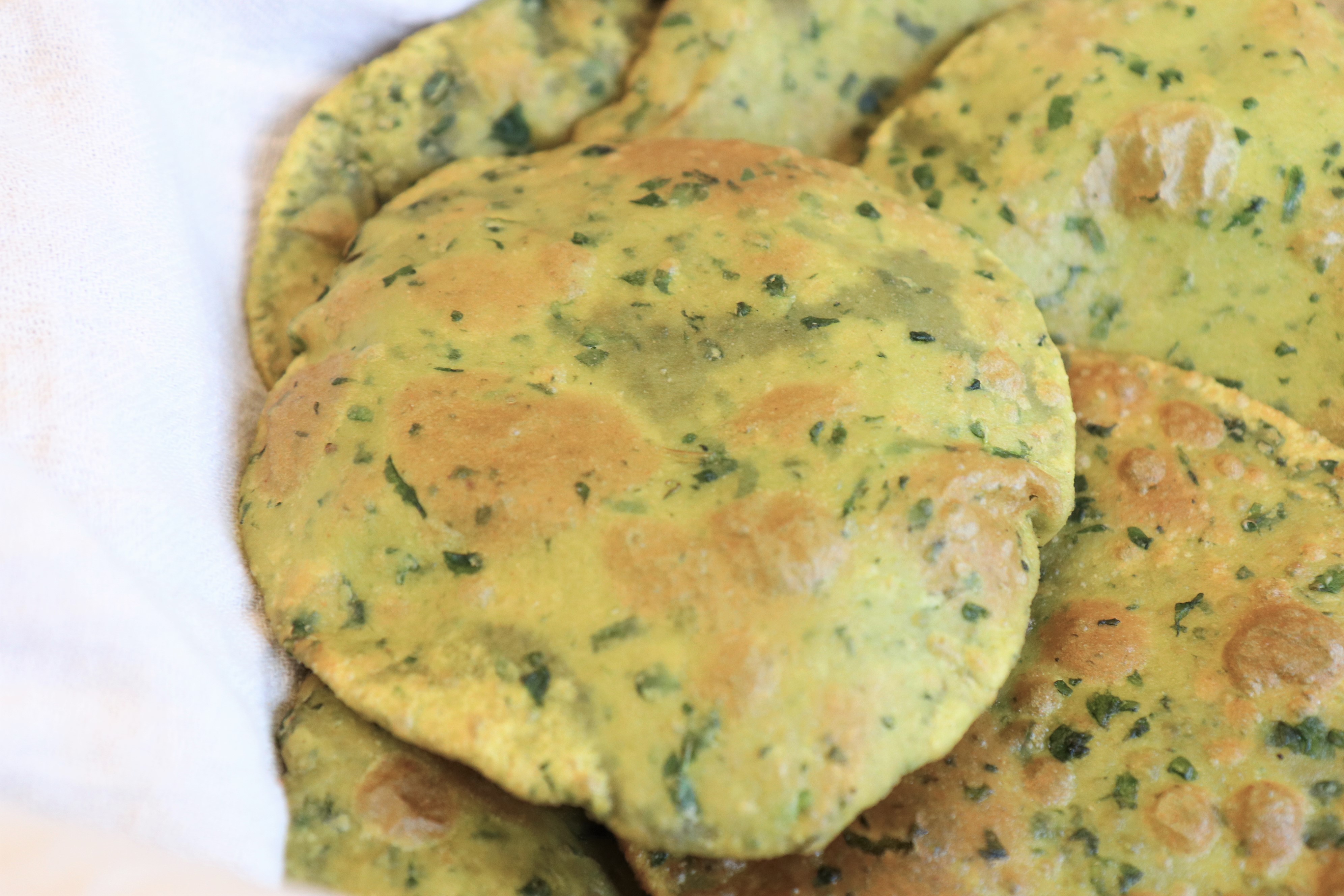 3. Beans and Beet Veggie Burger – this burger is always a hit. Especially so, if you are looking for a vegan burger recipe that is full of taste and nutrition.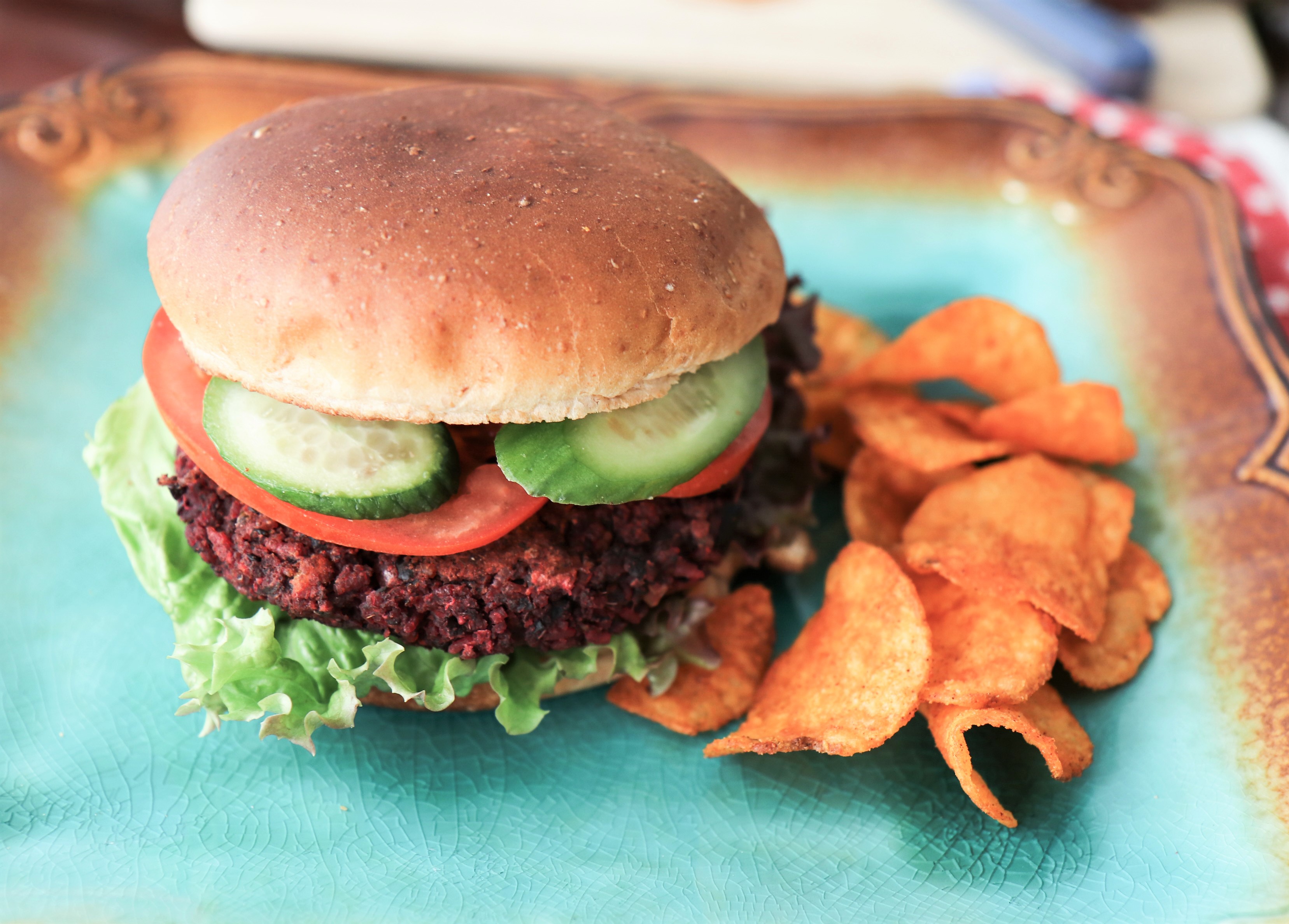 2. Easy falafel with tzatziki – When I wrote down this recipe I did not realize that it would be so popular. We love it in our house and I am tickled that you do too.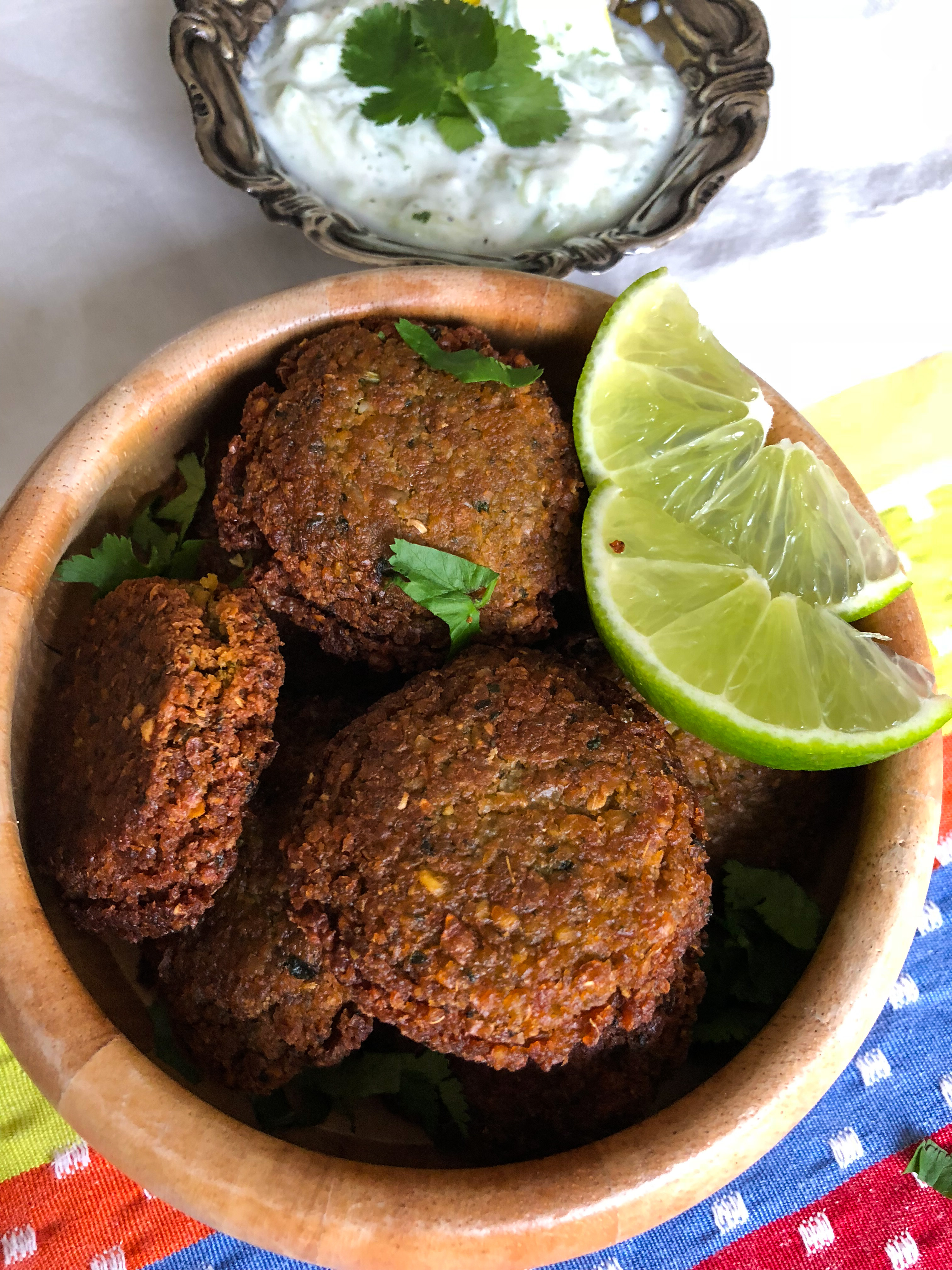 1. Aloo Gobhi – Talk about classic ruling the blog. This dish is as Punjabi as it gets and my twist on it helps keep the cauliflower tender while still holding its texture. No mushy aloo gobhi!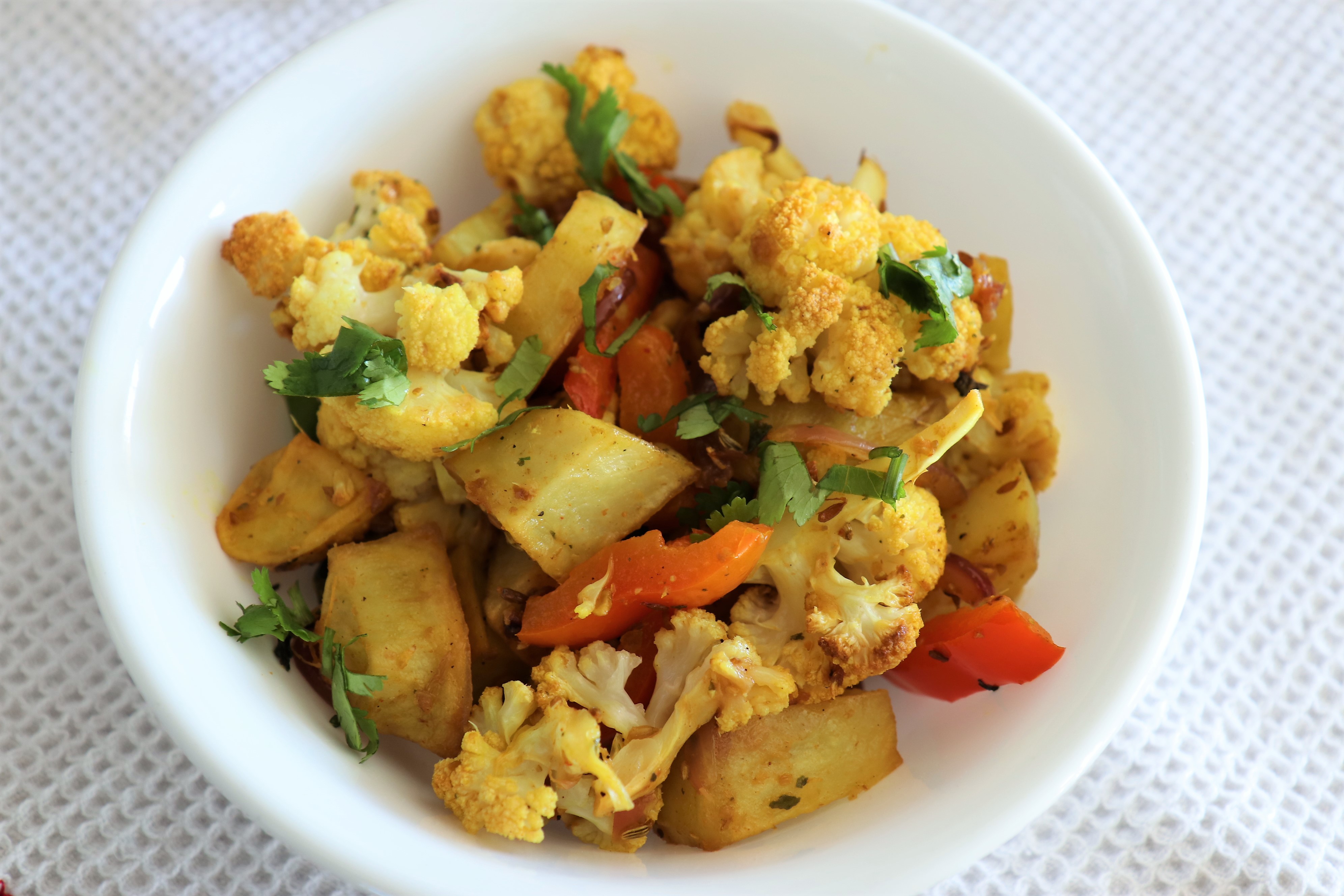 Looking forward to an awesome April ahead!
Love - Vaishali.