Do you have to plan a sweet 16 party or any beautiful classy boho chic backyard party? I am sharing some ideas and tips from Ms. A's boho chic sweet 16 birthday party.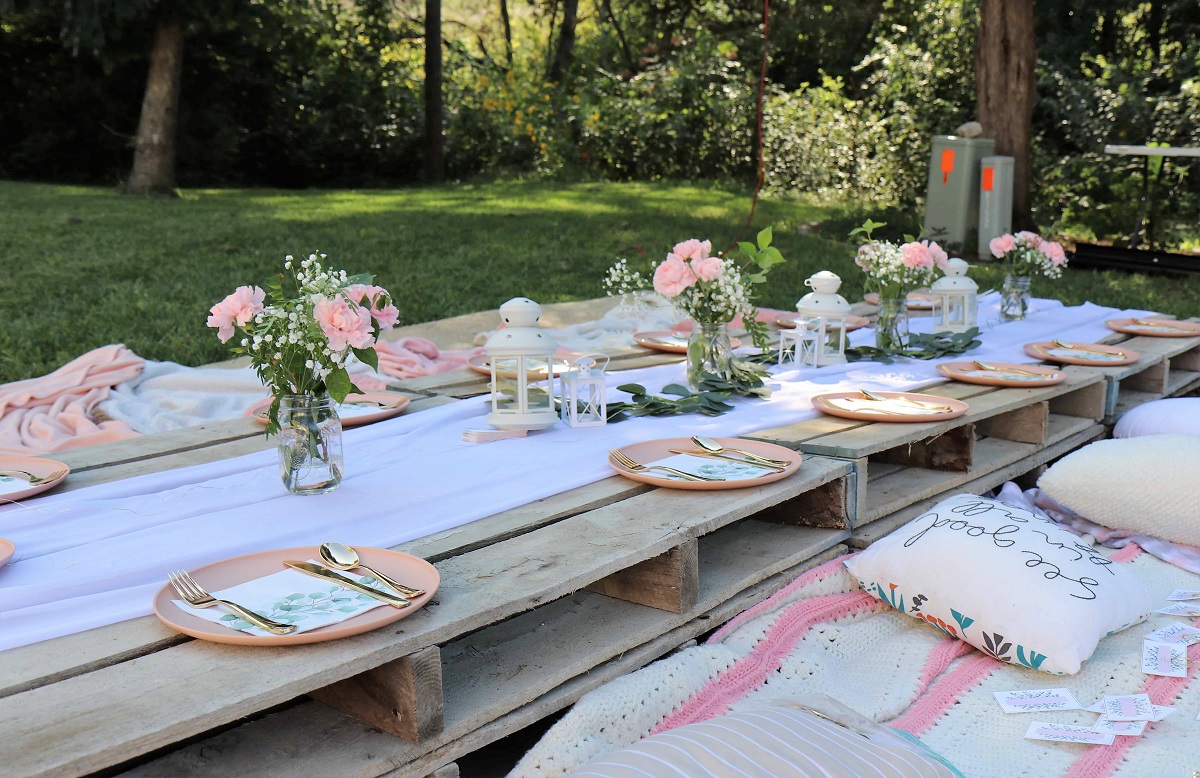 Ms. A turned 16! How is it even possible? It seems like yesterday and also a long time ago, in a galaxy far, far away, that this perfect little girl graced our lives. Except, it wasn't a long time ago. It was sixteen years ago in September. And it wasn't in a galaxy far, far away. It was here on the planet, just on a different continent. Through my denial and complete, desperate love, we planned a sweet 16 birthday party for her.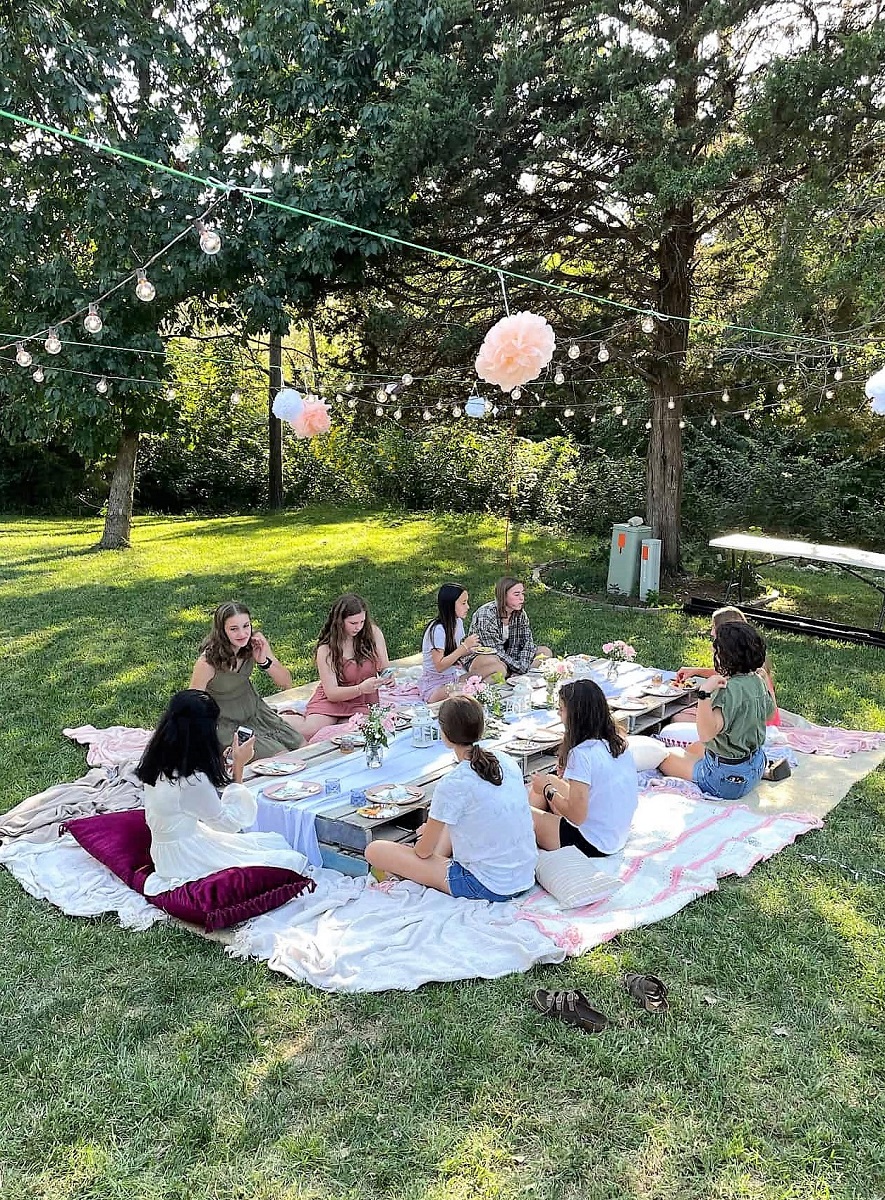 A boho chic sweet 16 backyard birthday party to be precise. After showing a couple of photos on my personal Facebook page, I received so many requests to share what we did. Since everything was her idea and a good deal of planning went into it, I love the idea of passing along ideas. Three ideas in a sentence. Yikes! Also, this post has 16789 photos. You have been warned!!!
One | The guest list
Ms. A was pretty clear about who she wanted to invite and did not want a typical Indian style sweet 16 birthday party in which the guest list involves all your family, friends, and neighbors. Though it would have been wonderful to host a big party like that, but keeping the ongoing pandemic, travel restrictions, and other logistics in place, we happily agreed with her. Her guest list was crisp and clear - her high school friends. That's it! Her golden birthday, her sweet 16, her guest list. Simple!!! The guests were requested to dress "California Casual" in the colors of the invitation. Ms. A designed the invitation in Canva.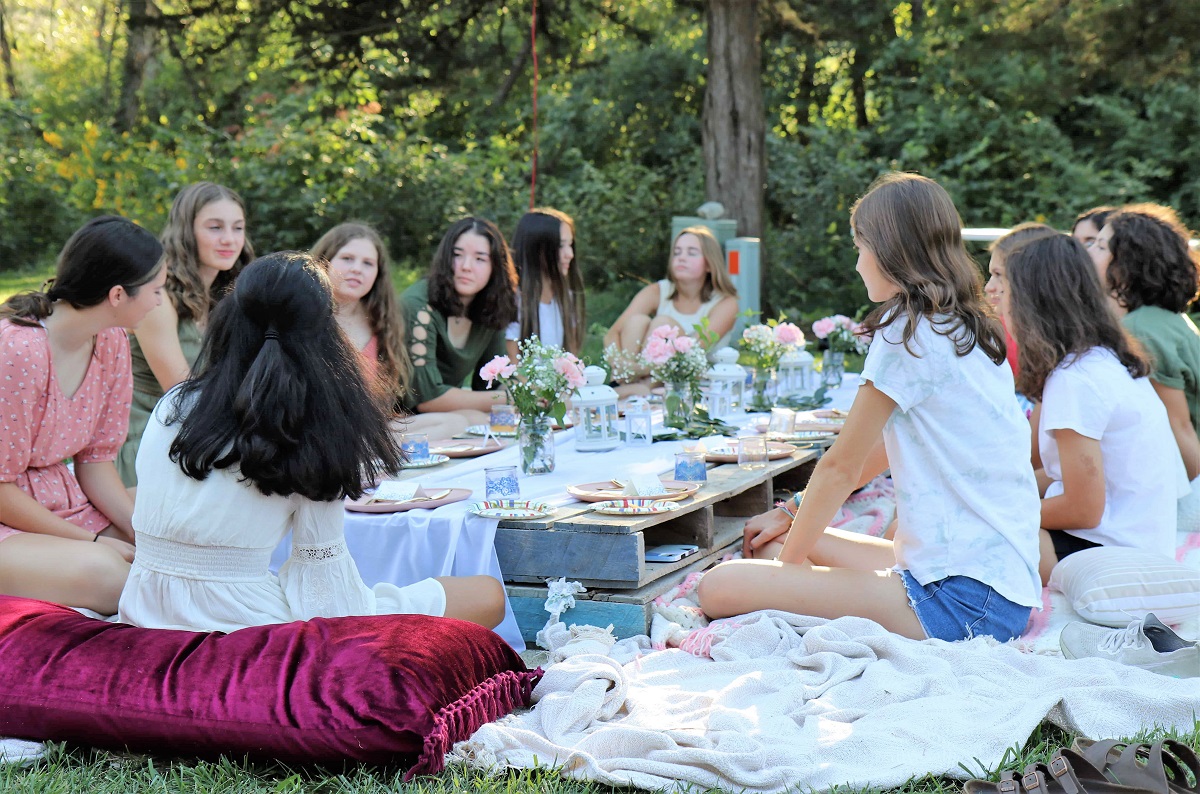 Two | Setting
September is perfect weather in Kansas to host a backyard party. If the winds behave, that is! We were able to take advantage of our gorgeous and spacious backyard to host this boho chic sweet 16 party. We have a walkout basement which provided great access to the party setting for food and drink refills and housekeeping. With some pinspiration we decided to have stacked wood palettes in place of tables and chairs for seating.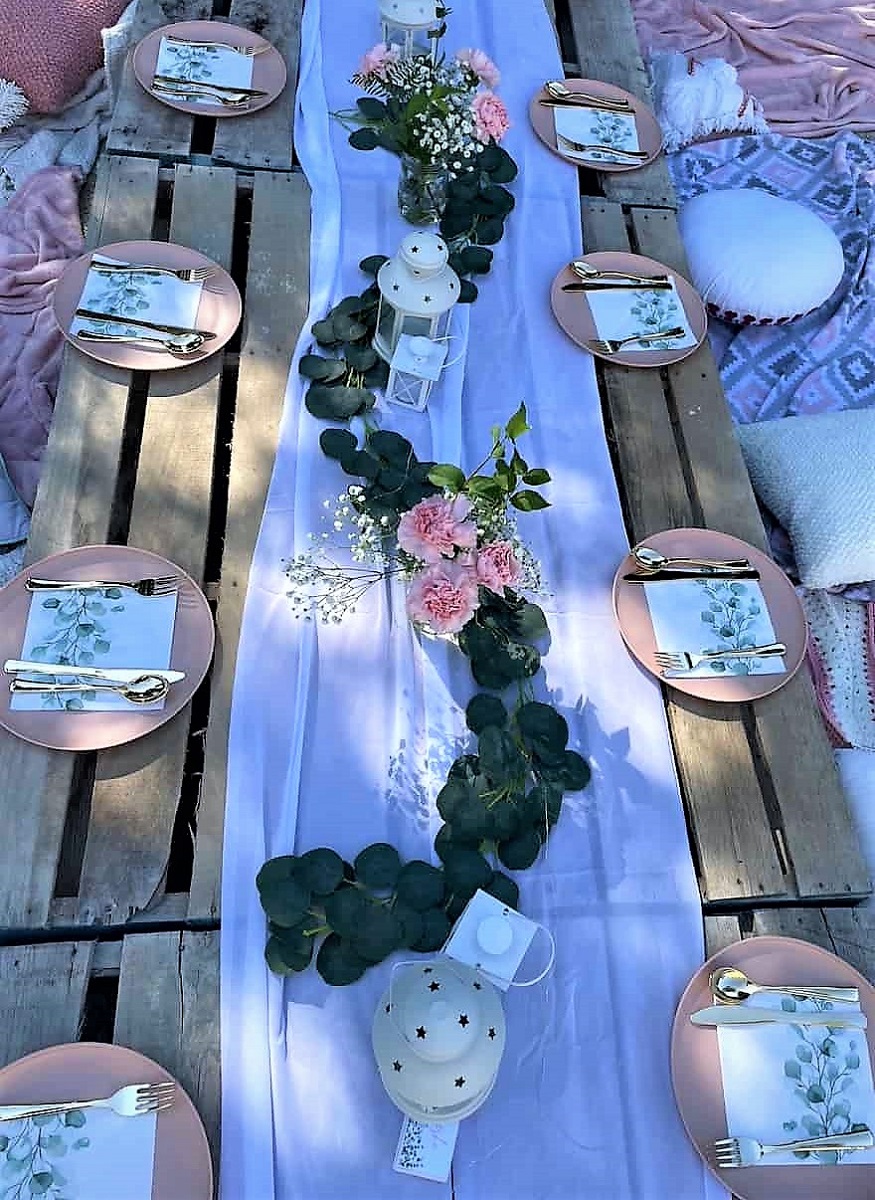 We set up tons of blankets and pillows in the color theme of the party to make comfortable ground seating in the yard. Some of the pillows and blankets were sourced from home and the rest we bought either at Target or Amazon (this and this) below. Leftover carpet from when we finished our basement lined the grass before placing the palettes and laying the blankets. There was a name tag for each of Ms. A's friends that went on the table.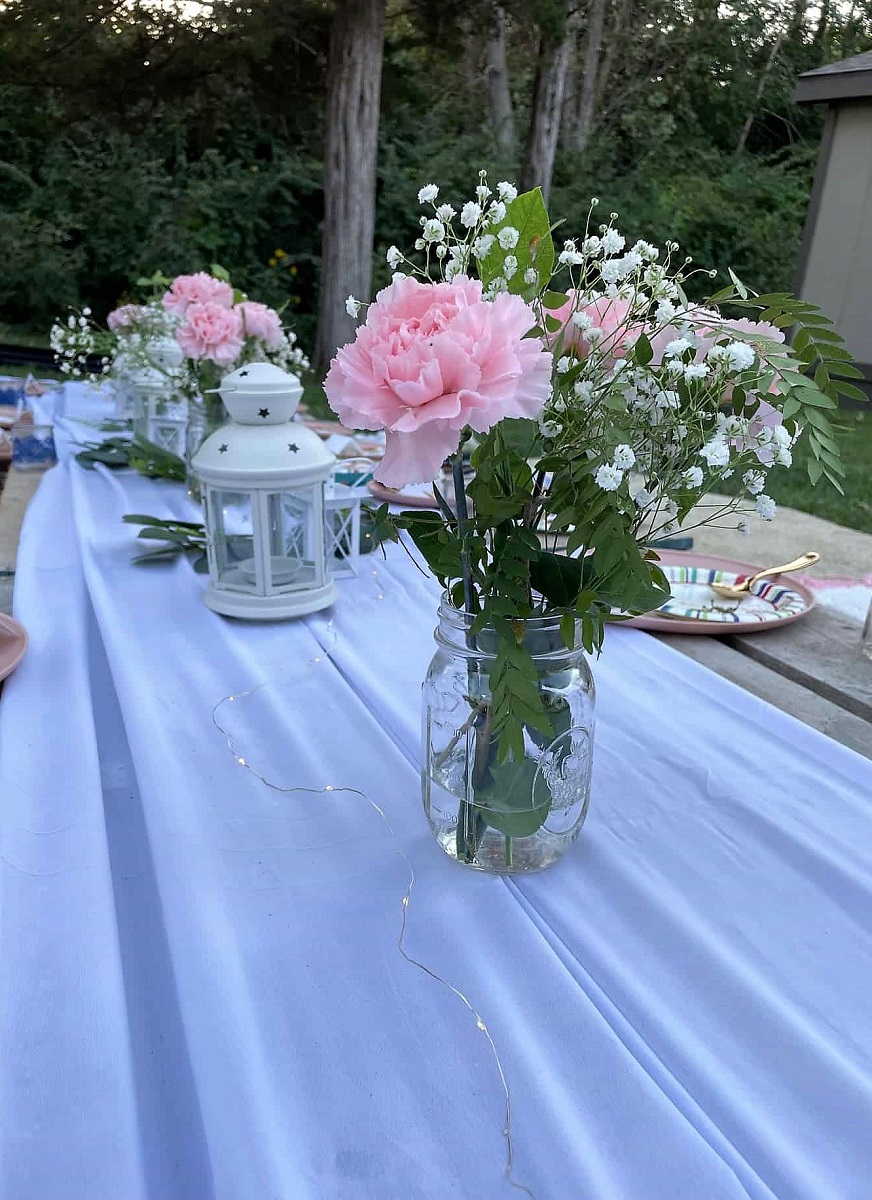 Three | Decor
This was by far my favorite part of Ms. A's boho chic sweet 16 party. Since we were thinking and planning for the party for quite some time, unlike my usual last minute panic DIYing (remember this Curious George party?), we were able to plan for, shop, and order most of the decor components in time. The color theme of the party was white/off white, blush, and sage/eucalyptus green and so were the colors for the decor.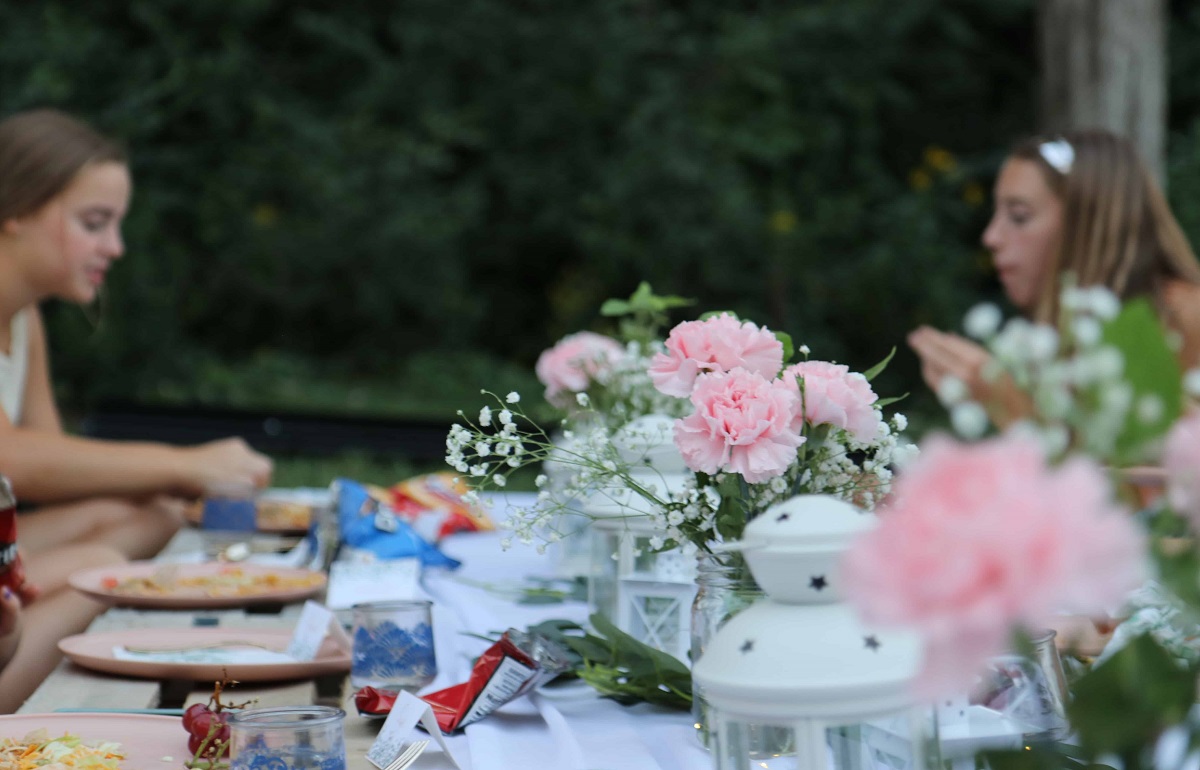 A Chiffon Table Runner lined the wooden palette table that was decorated with small and big lanterns (from Ikea) with tealights in them. We made fresh flower arrangements in mason jars using carnations and baby's breath. The photo backdrop and the light and pom pom canopy were the biggest undertaking. Dr. A made us a stand for the backdrop using pvc pipes and I sewed satin curtains for it. Tons of balloons from the Sweet 16 decoration set and eucalyptus garland completed the look. For the light canopy above the seating arrangement we used outdoor string lights and a paper pom poms assortment from Amazon. The whole idea came together really well.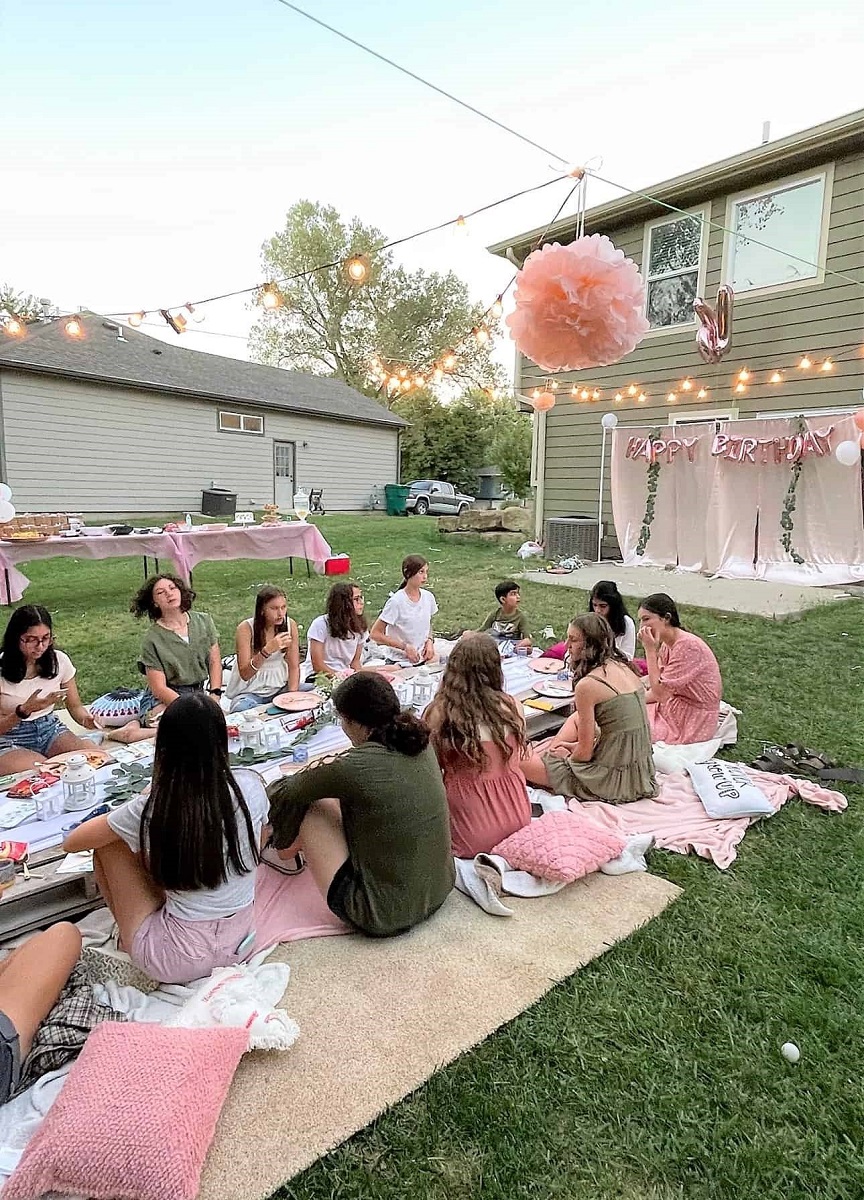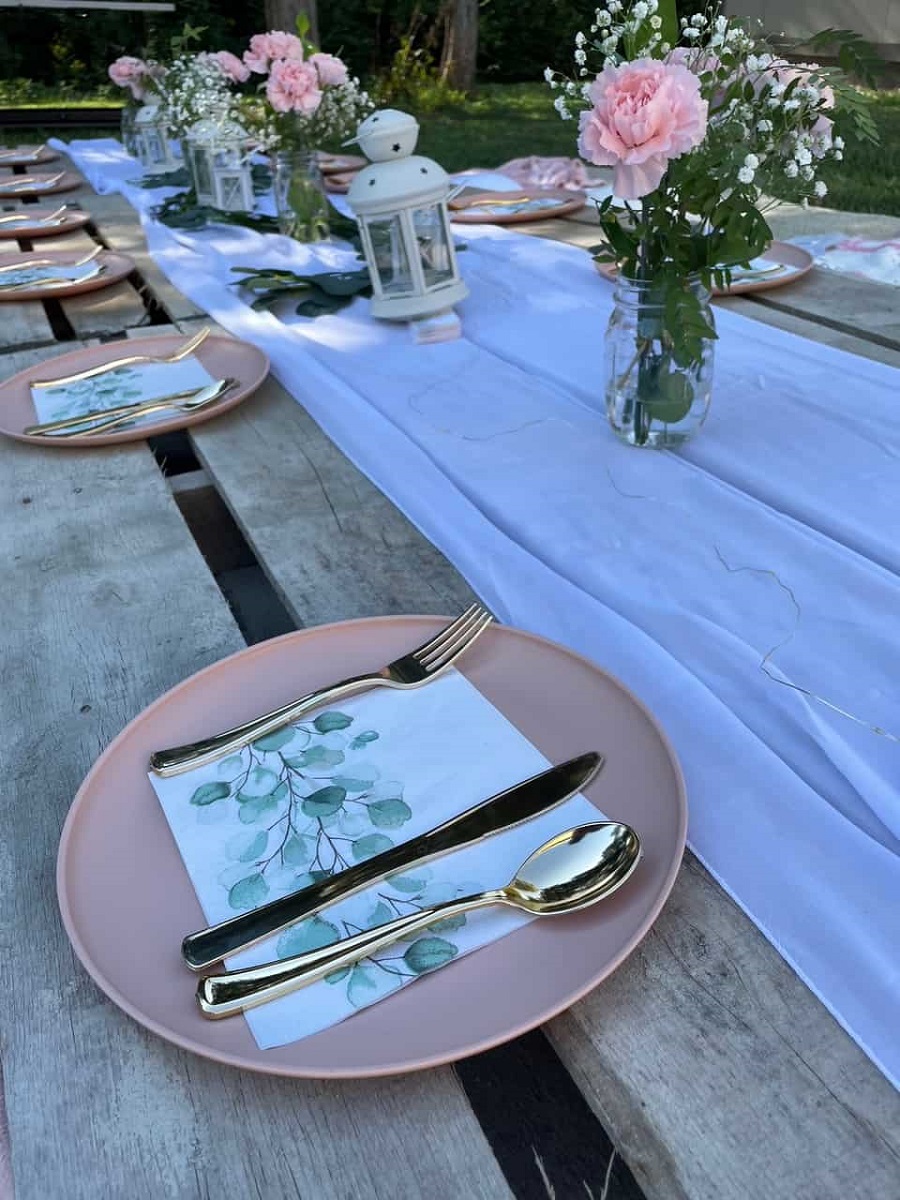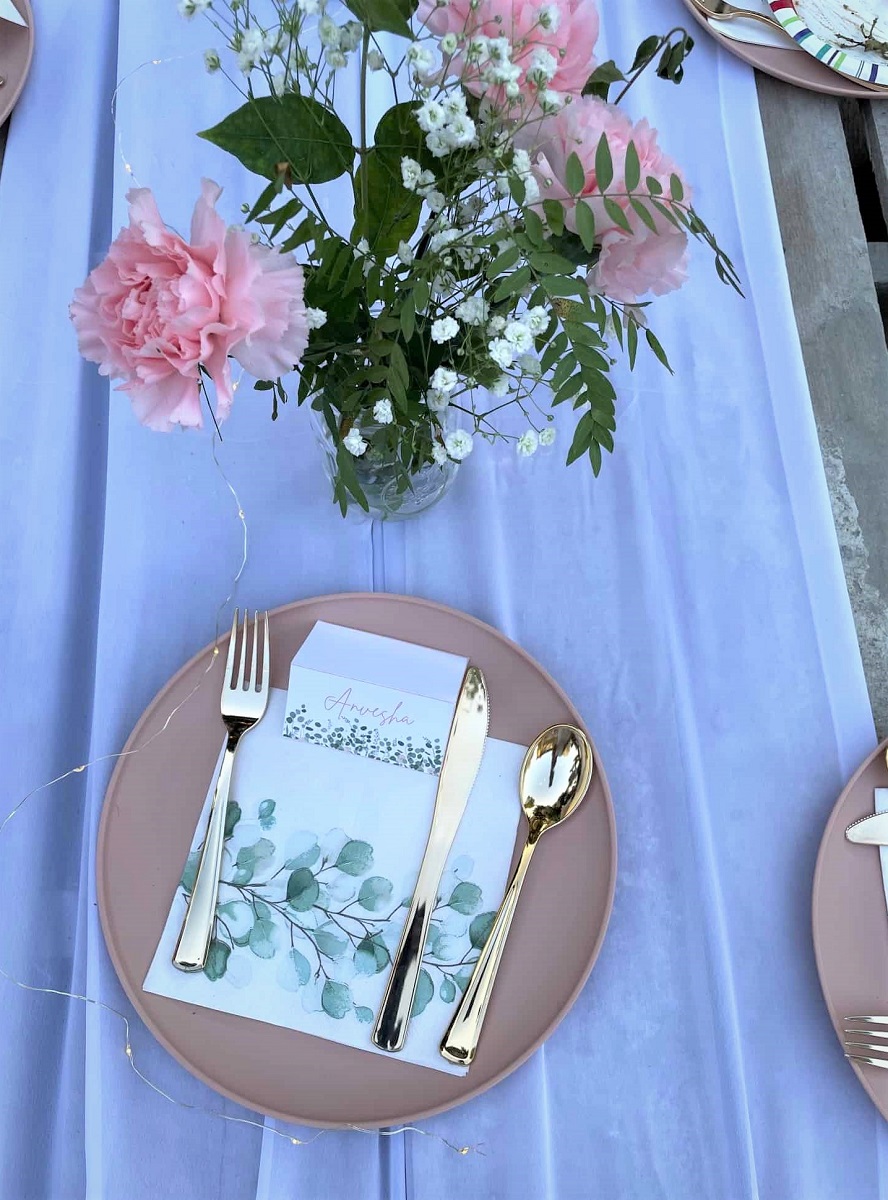 Four | Food and Drinks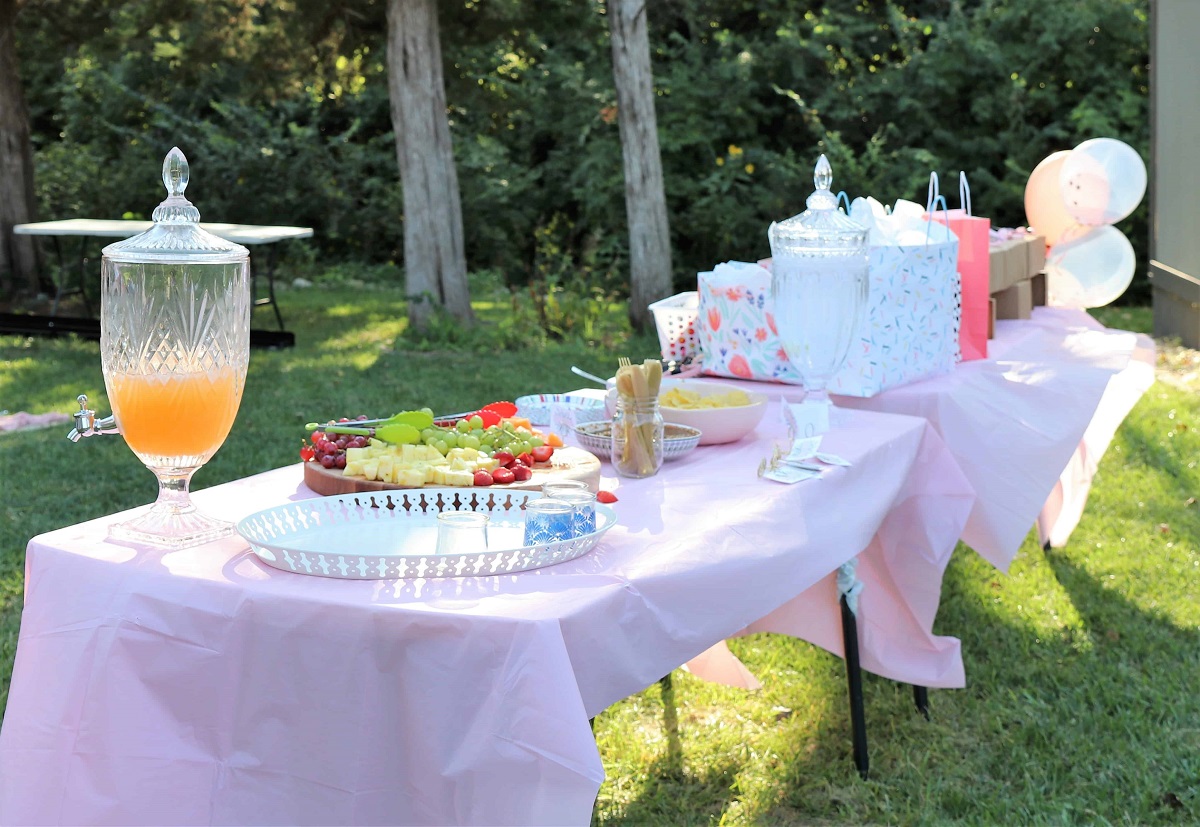 We kept the food pretty low key. Light snack for when the girls arrived and then "walking tacos" for the main course. Place cards showing what was what were put in these gorgeous golden place cards holders. But can we talk about the snacks for a moment? Specifically, my gorgeous round, Maple Boos Block? I mean...this beauty steals the show for me. We received this block and the walnut rectangular block along with the care kit from people at John Boos and have been completely smitten by the functionality, versatility, durability, and beauty. I use the round boos block to set a fruit board for Ms. A's guests and it quickly became the highlight of the snack table. And when a bunch of 15-16 year old high school girls pay attention to the beauty of the board on which you have served fruits, you know it's special!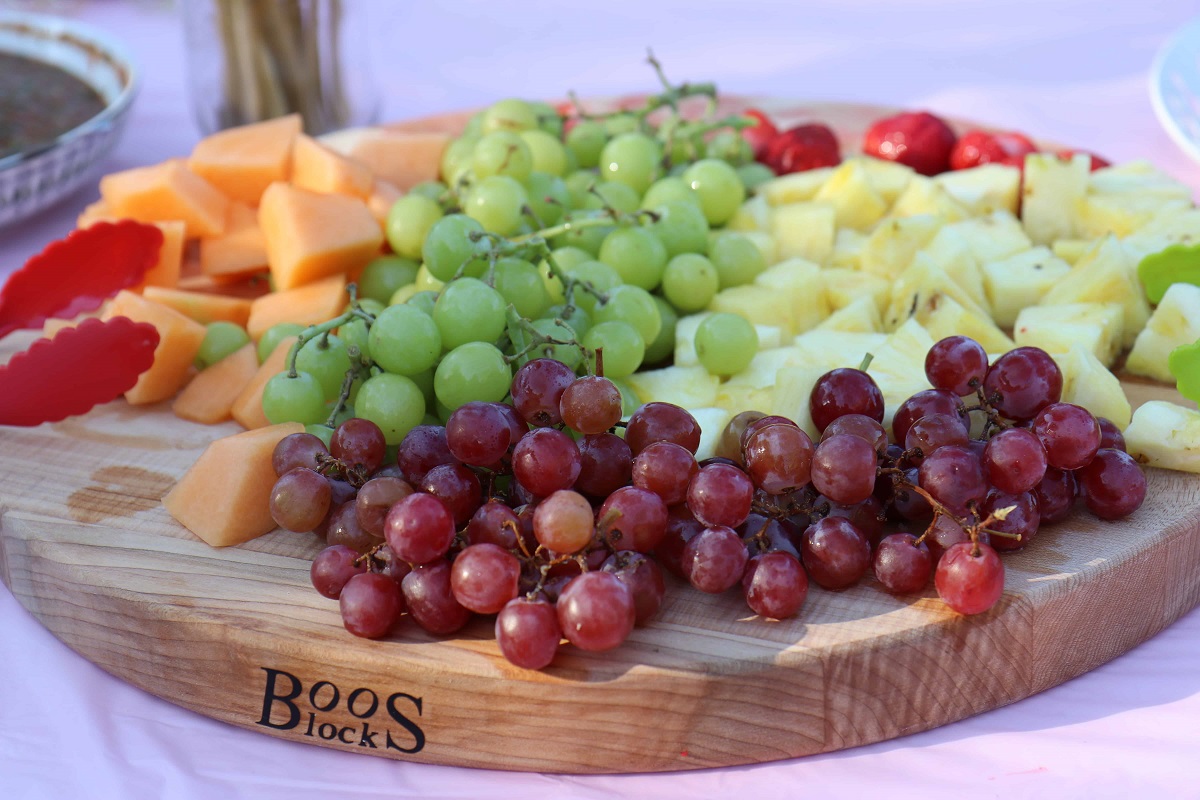 The fruit board had grapes, strawberries, fresh pineapple, and cantaloupe. There were also chips with homemade salsa and guacamole. I made a fruit punch along with water, soda and other juices for drinks.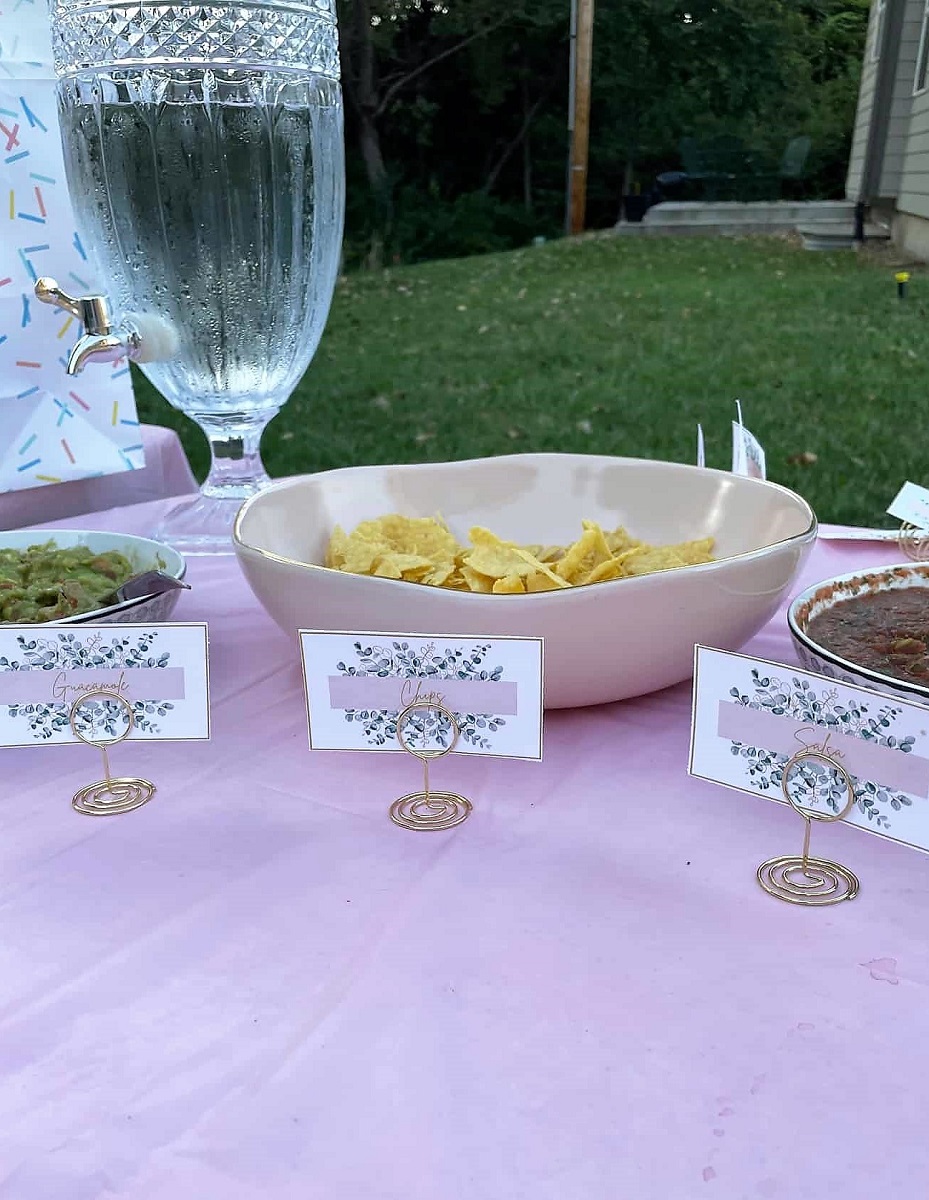 Walking tacos included chips in a bag, piling them up with taco meat (seasoned ground chicken), black beans and all kinds of toppings (onions, tomatoes, lettuce, cilantro, cheese, sour cream, guac and salsa). Then you either eat from the bag or dump it out on the plate and enjoy (plates were from Walmart and flatware and napkins from Target).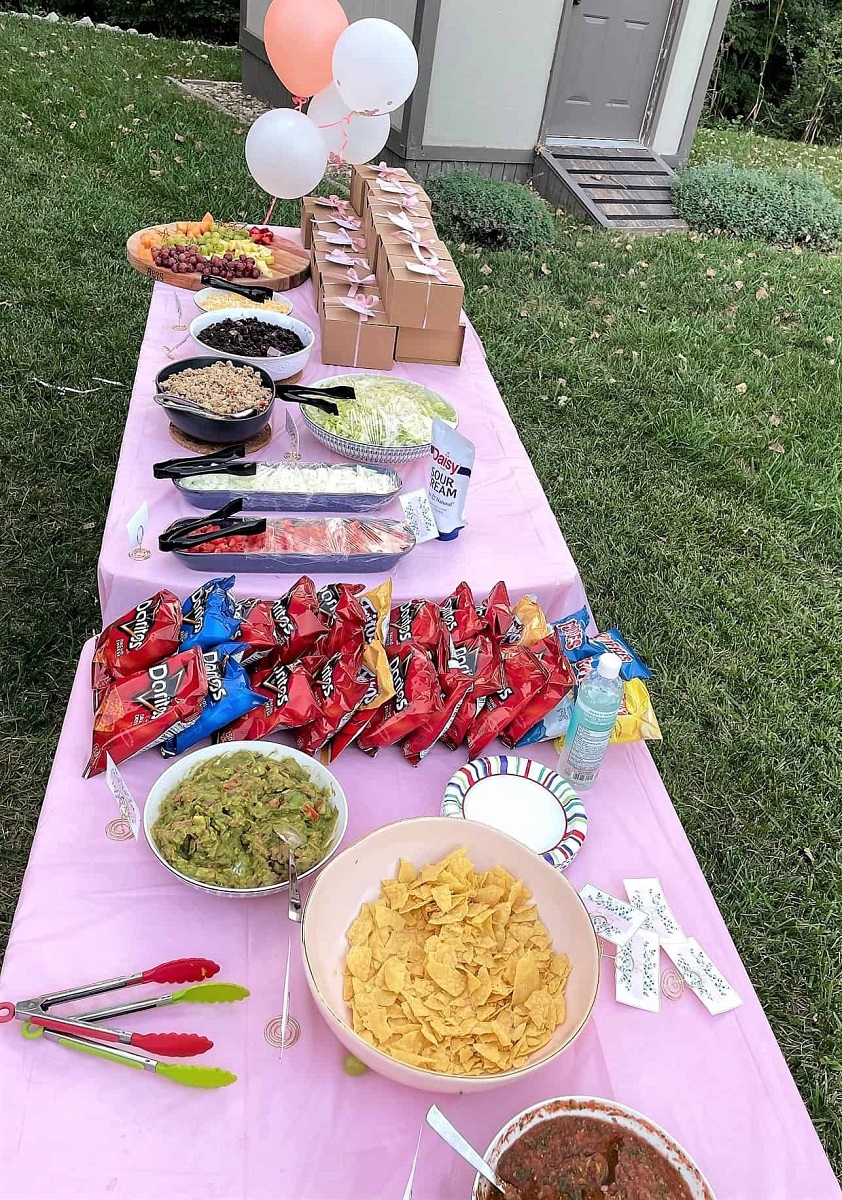 Five | Cake and Desserts
We wanted to keep the cake simple and Ms. A was pretty clear that she did not want fondant. So we talked to the cake decorator and she did an awesome job capturing our vision. The cake was chocolate with whipped cream frosting, blush carnation flowers and eucalyptus leaves for the artistic elements. Frosted sugar cookies, chocolate chip cookies and doughnut holes completed the dessert table.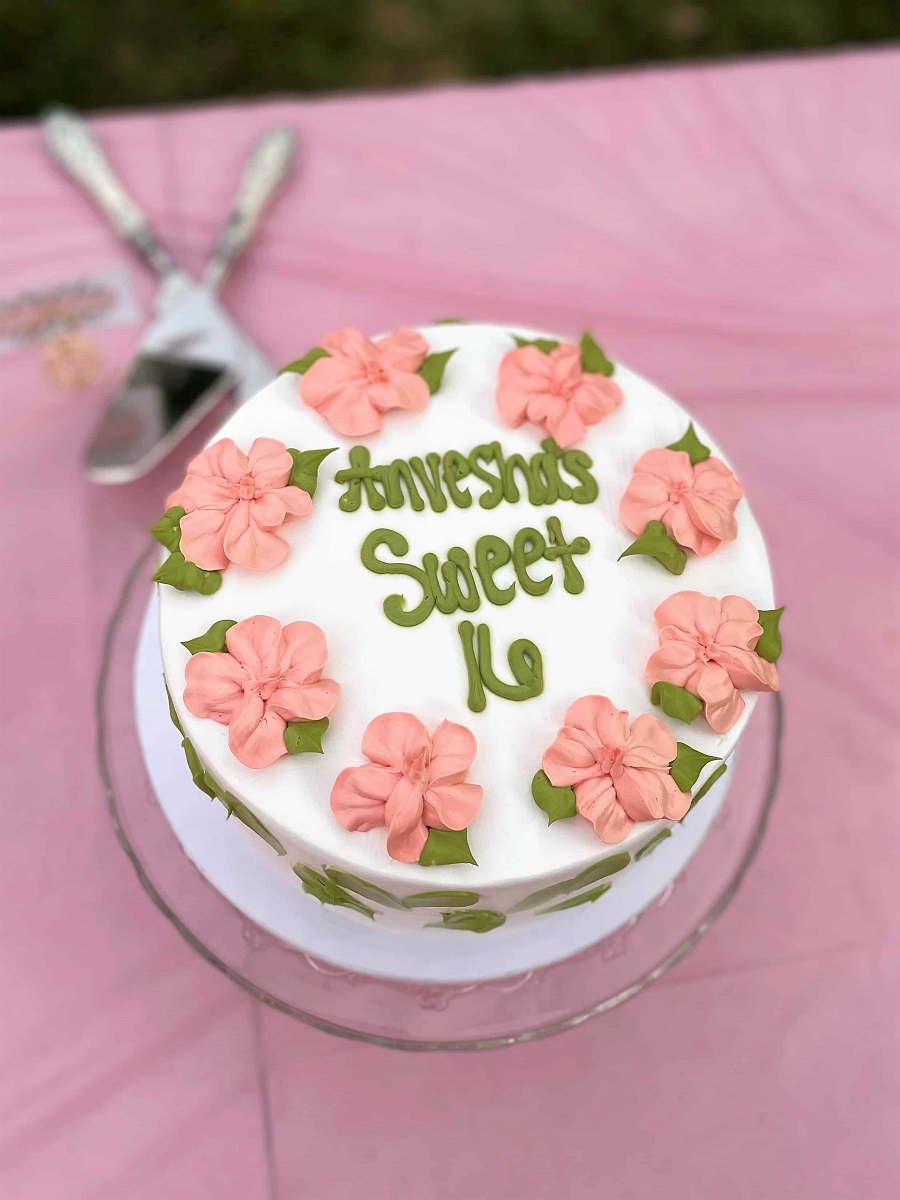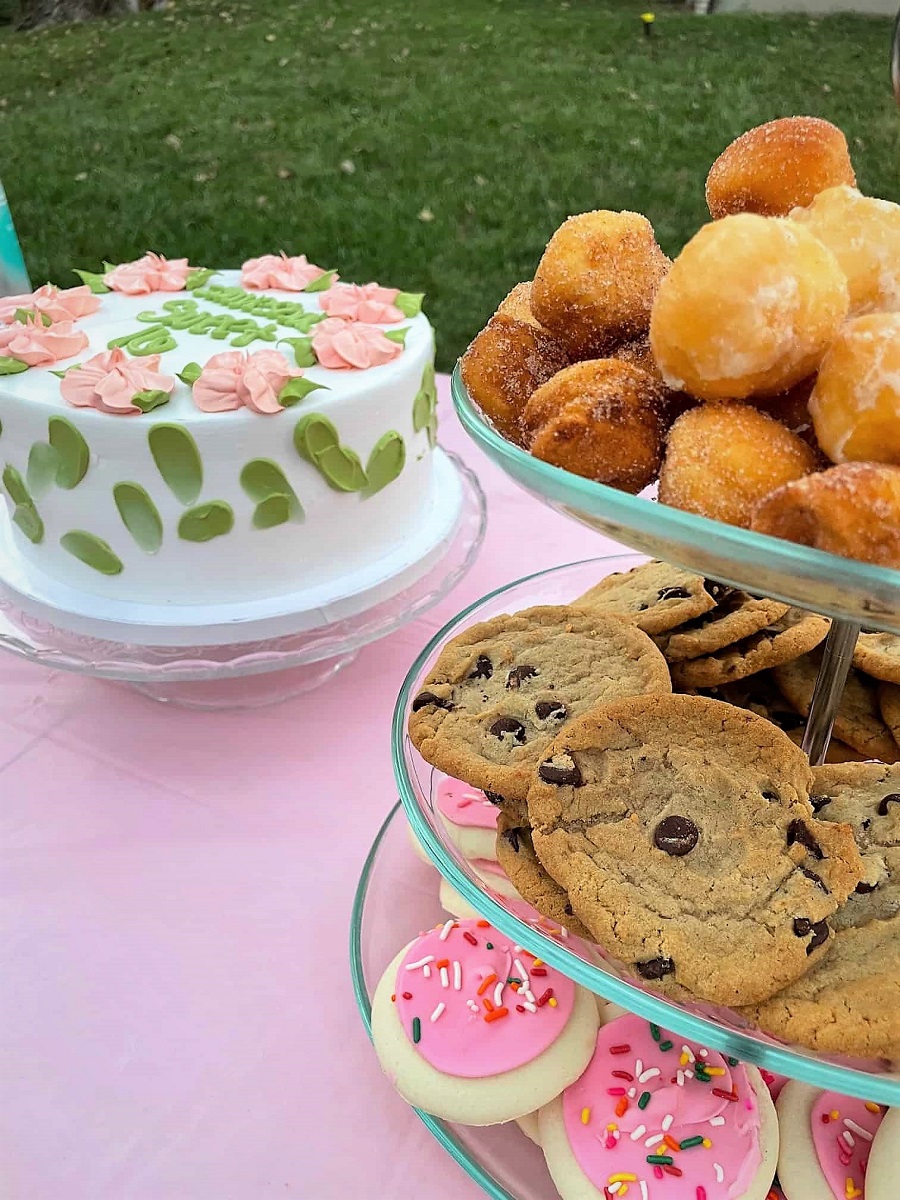 Six | Movie Under the Stars
As the sun set on this beautiful evening, our guests opened the presents and settled into watching Sixteen Wishes as the movie for the night. Dr. A set up the screen and the projector in the backyard and there was popcorn and candy. We had some volume issues but nothing major.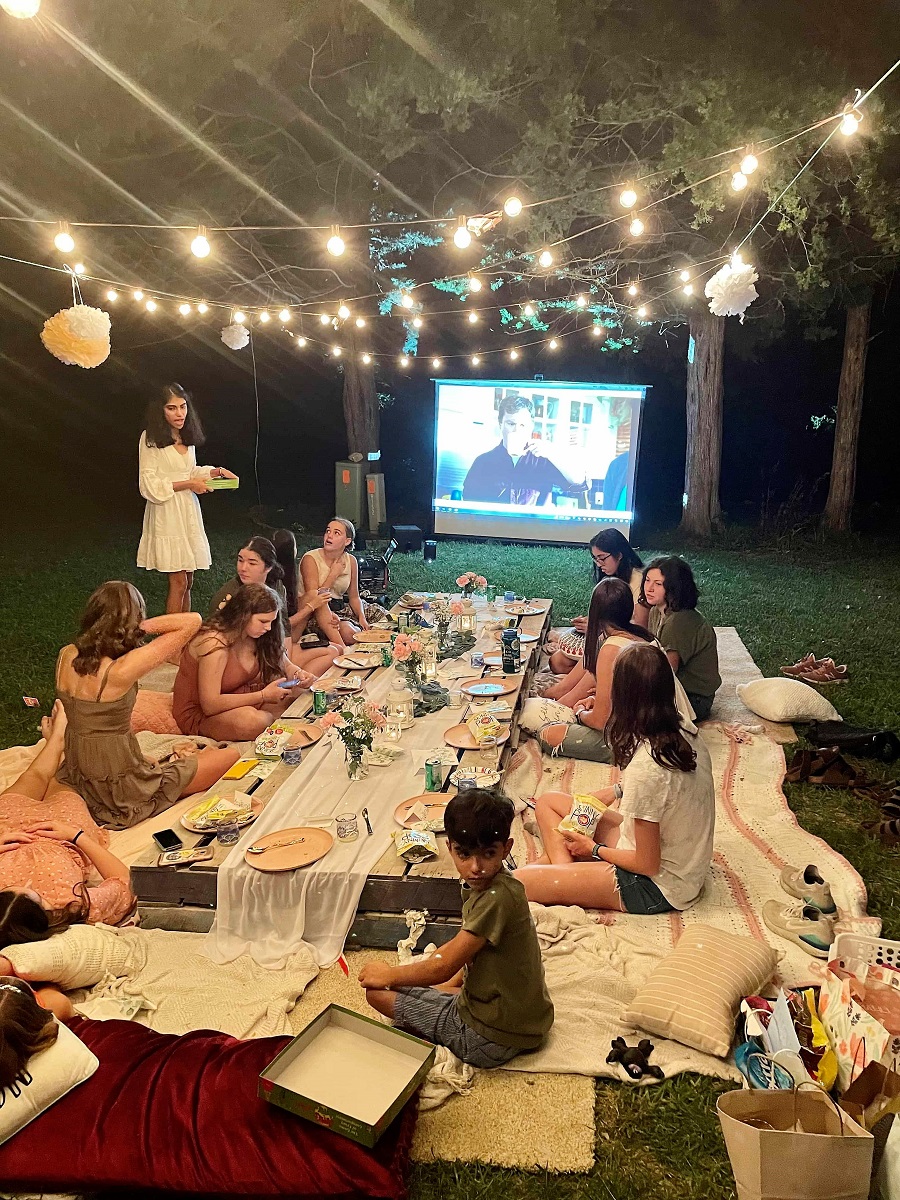 Seven | Party Favors
Last but not the least - the party favors. Let's just say that if I was a guest at this party, I would leave the party as a very happy bunny. Ms. A put a lot of thought into what each of her friends would love as a party favor and rounded up some pretty incredible gifts. Each party favor box had a bath and body works hand sanitizer with a custom label, a Cactus Tealight Candles, a Mini Macrame Keychain and bath beads (from Camille Beckman) in a Blush Pink Organza Gift Bags.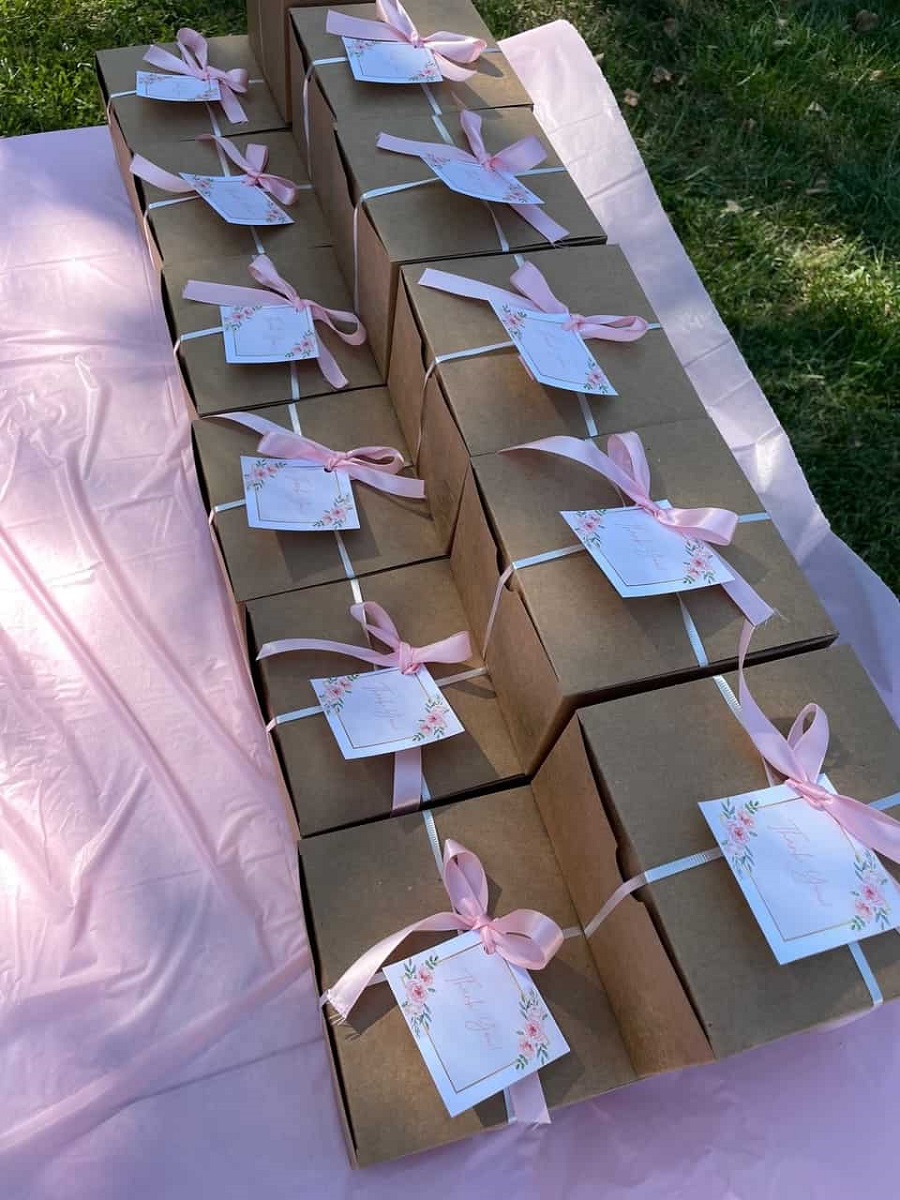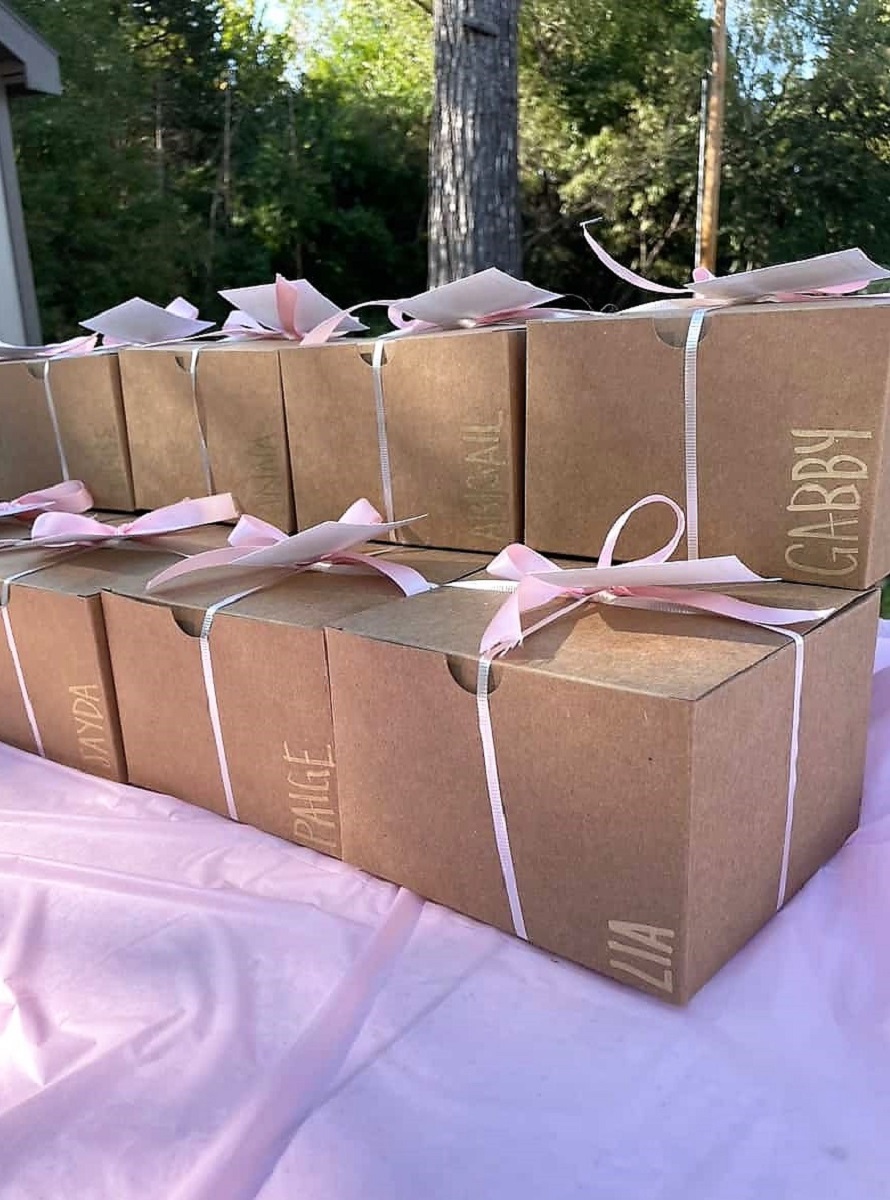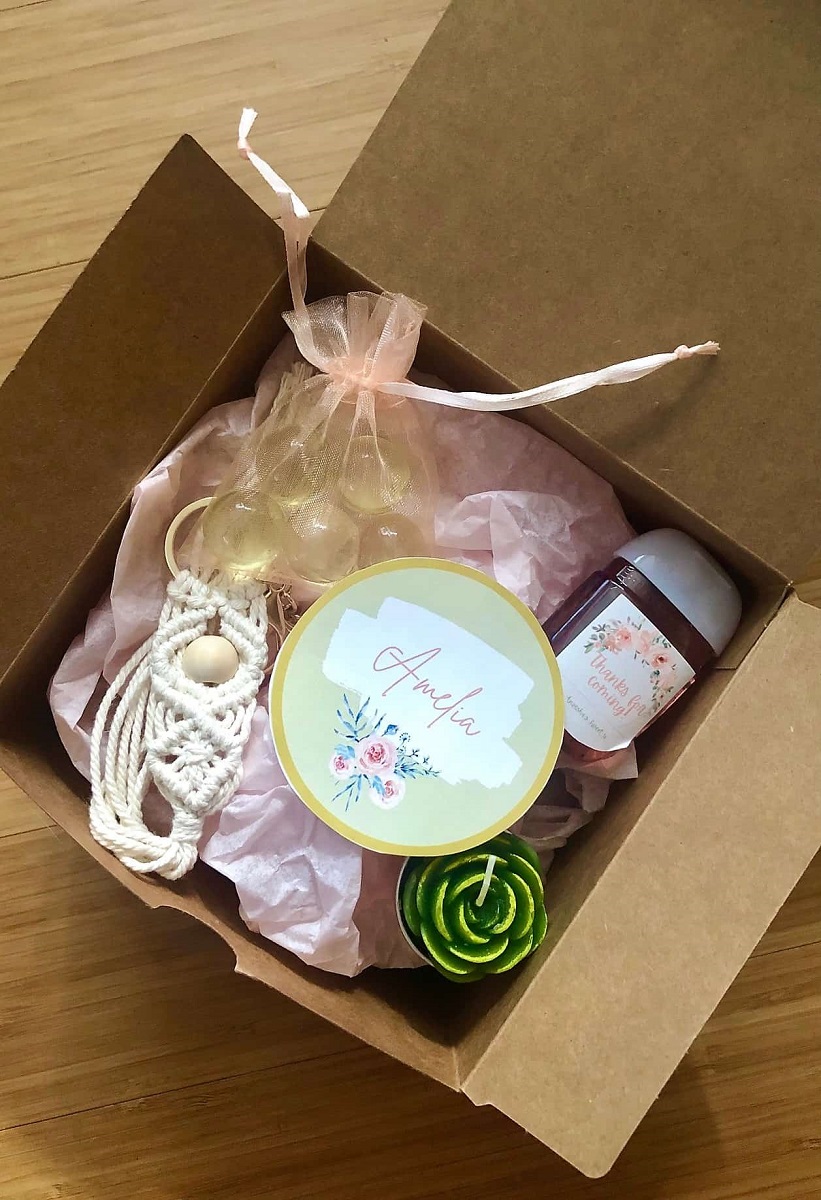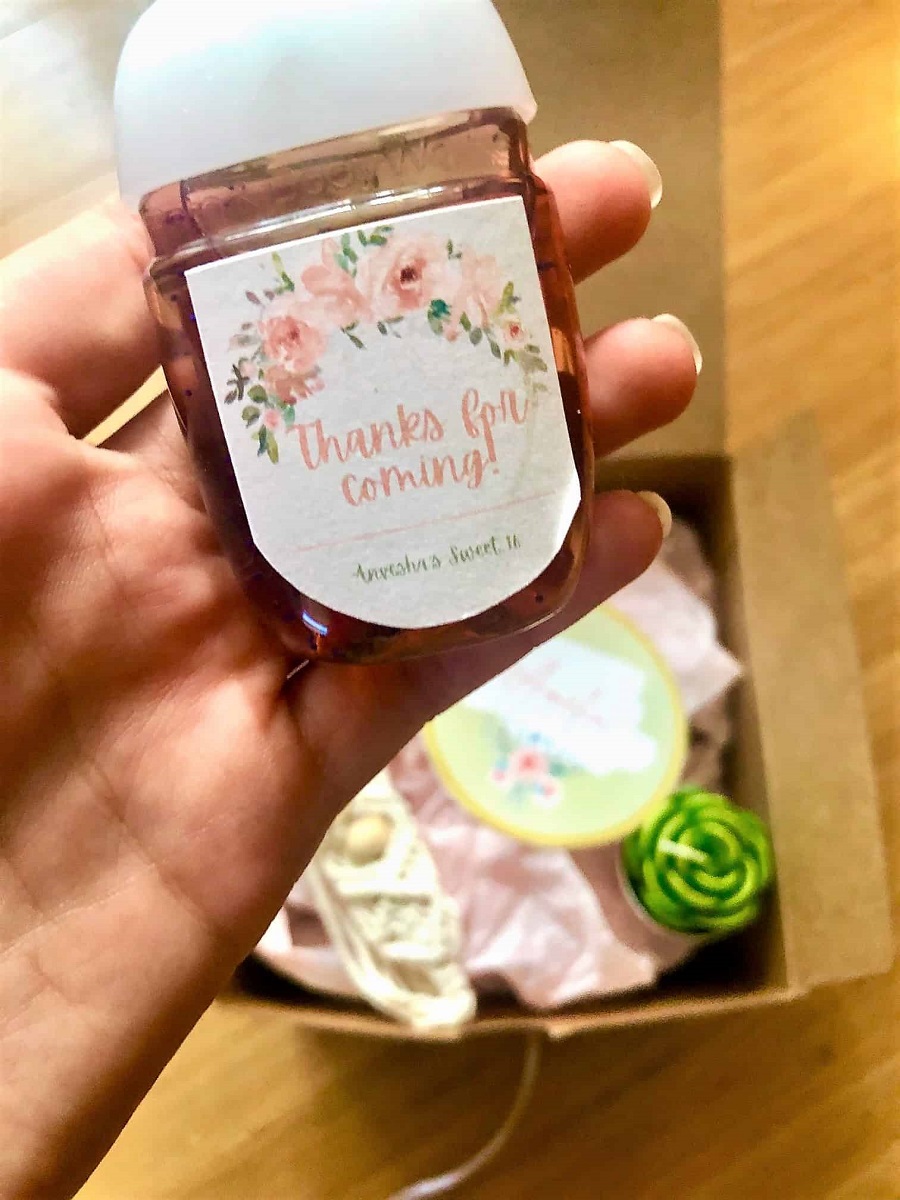 Eight | Send Help
For I still have some of the party stuff lying in the basement of my home that I walk past everyday and pretend I didn't see it!
And that's a wrap on the birthday edition of This and That. Wishing you all a really smooth start to the week.
Love - Vaishali.
Shop this post:
Affiliate Links