A semi homemade, no-bake banana pudding recipe. Layered with vanilla wafers and bananas, this rich and creamy banana pudding is sure to impress.
This post may contain affiliate links. As an Amazon Associate I earn a small commission from qualifying purchases.
Jump to Recipe
These days I find myself going back and looking for dessert recipes that are tried and tested. The kind of recipes that may be you have not made in years but the memories come rushing back at ya and you can whip these up with your eyes closed (figuratively speaking). This banana pudding recipe is one of those. I have been making this for more than 15 years now and it never fails to impress.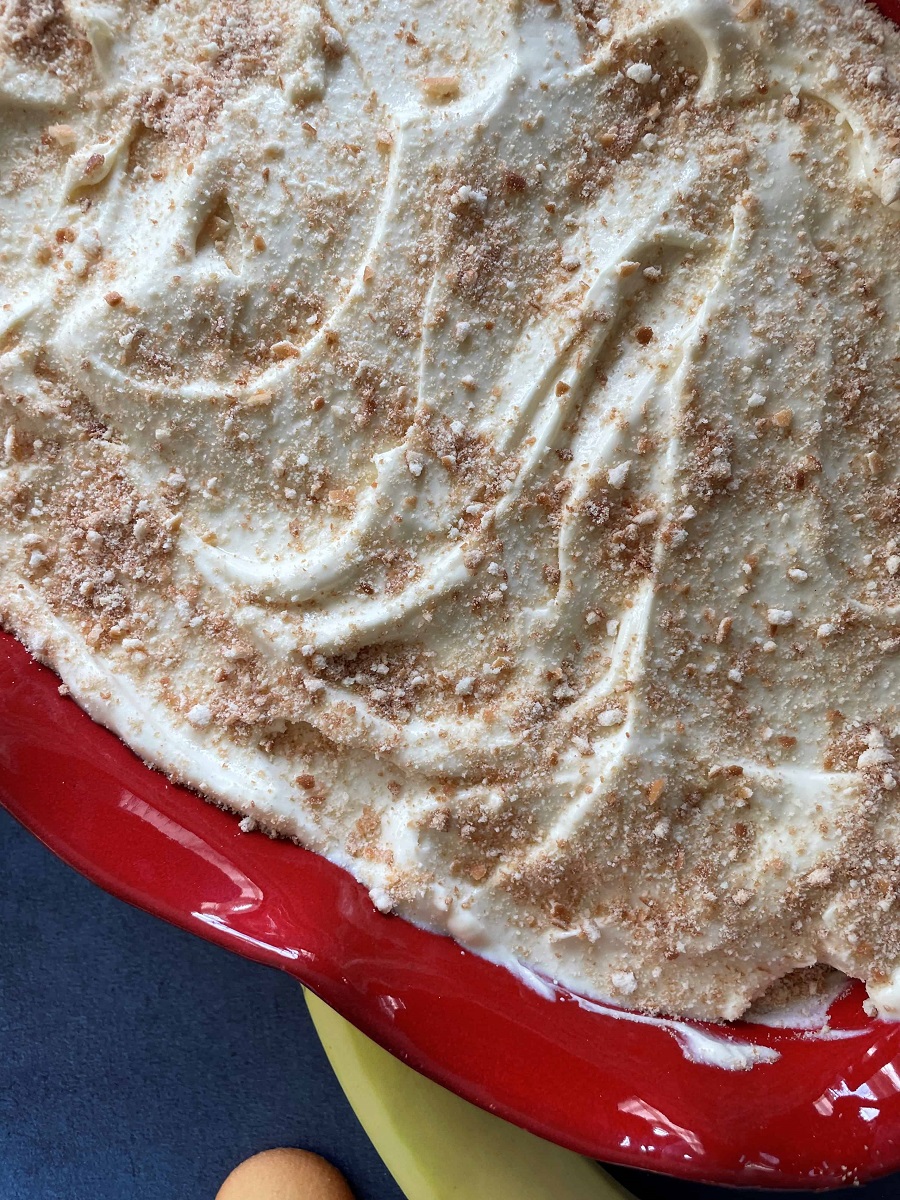 What is pudding?
Well, technically speaking, a pudding is "usually" made of milk that has been thickened using a starch like corn flour or egg yolks to get a fluffy, slightly jiggly and soft but thick and creamy texture. It involves heating the milk and tempering the egg yolks with warm milk and then cooking everything together until the desired consistency and puddingness is achieved. The pudding can be flavored in many different flavors and colors.
Southern Banana Pudding
I lived it the south guys and if you have lived there or know someone from there, you probably know banana pudding. It's everywhere - from potlucks, to baby showers to tailgate parties and funerals. You name it. It's literally a dessert lifestyle. The first time I had it was at a friend's baby shower and I asked the sweet lady who had brought it for the recipe. You all know that your girl is no banana fan. But this banana pudding recipe hits different.
The long and short ways to banana pudding
That's how that sweet lady told me - that there are two versions. The more traditional one as explained above or the one that I share here today. Which is, obviously, the easy, shorter and semi homemade one. In this banana pudding recipe we use box pudding mix and whipped topping. Does anyone remember Sandra Lee? And her show semi homemade? Or something on those lines…Yes, this recipe can be the cover of that show. A major time saver and absolute perfection every time. Now, if you cannot find the pudding mix where you live, you can definitely do it the old fashioned way.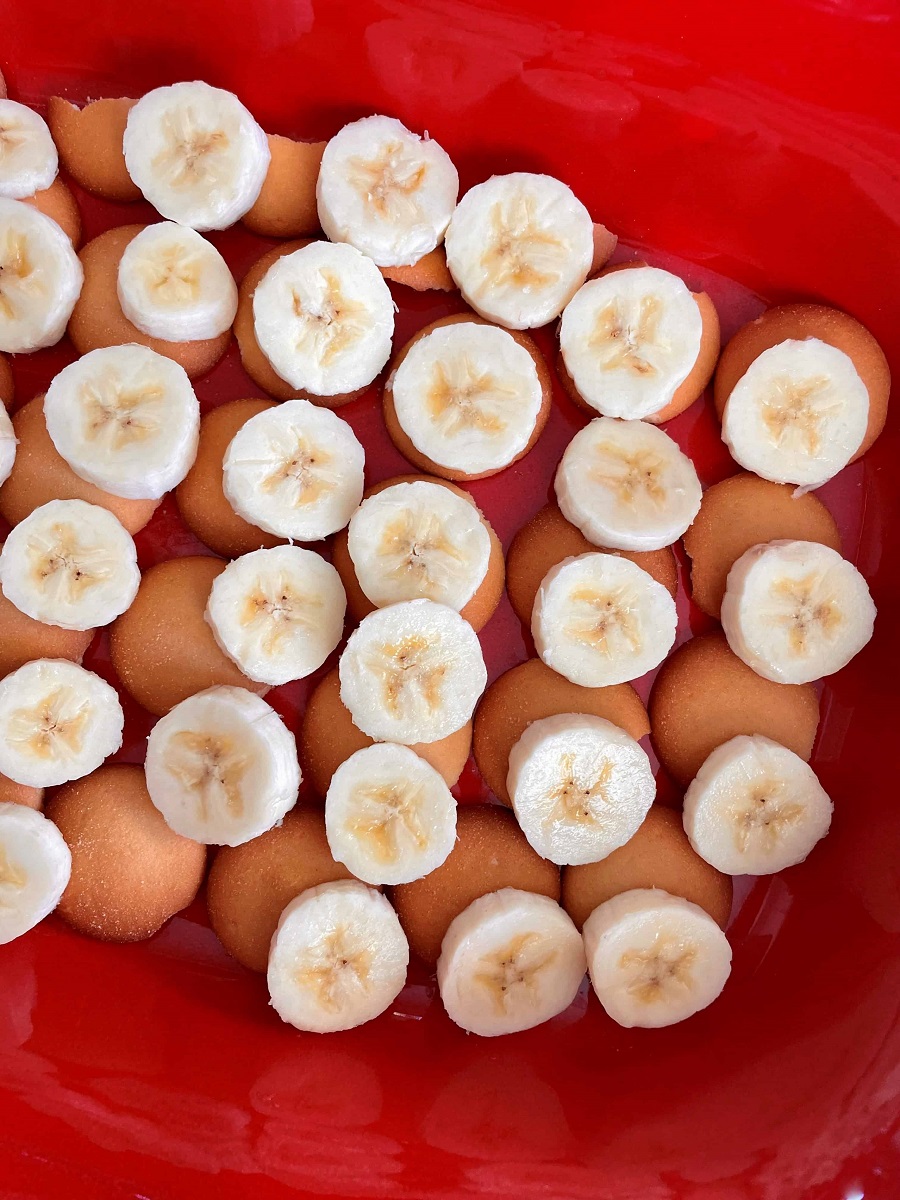 The details
The greatest part about this pudding is just how easy it is to throw together, layer and then chill. You can definitely mix it with a hand whisk but an electric mixer or whisk will make your life easier. You also need bananas, vanilla wafers (cookies), and milk.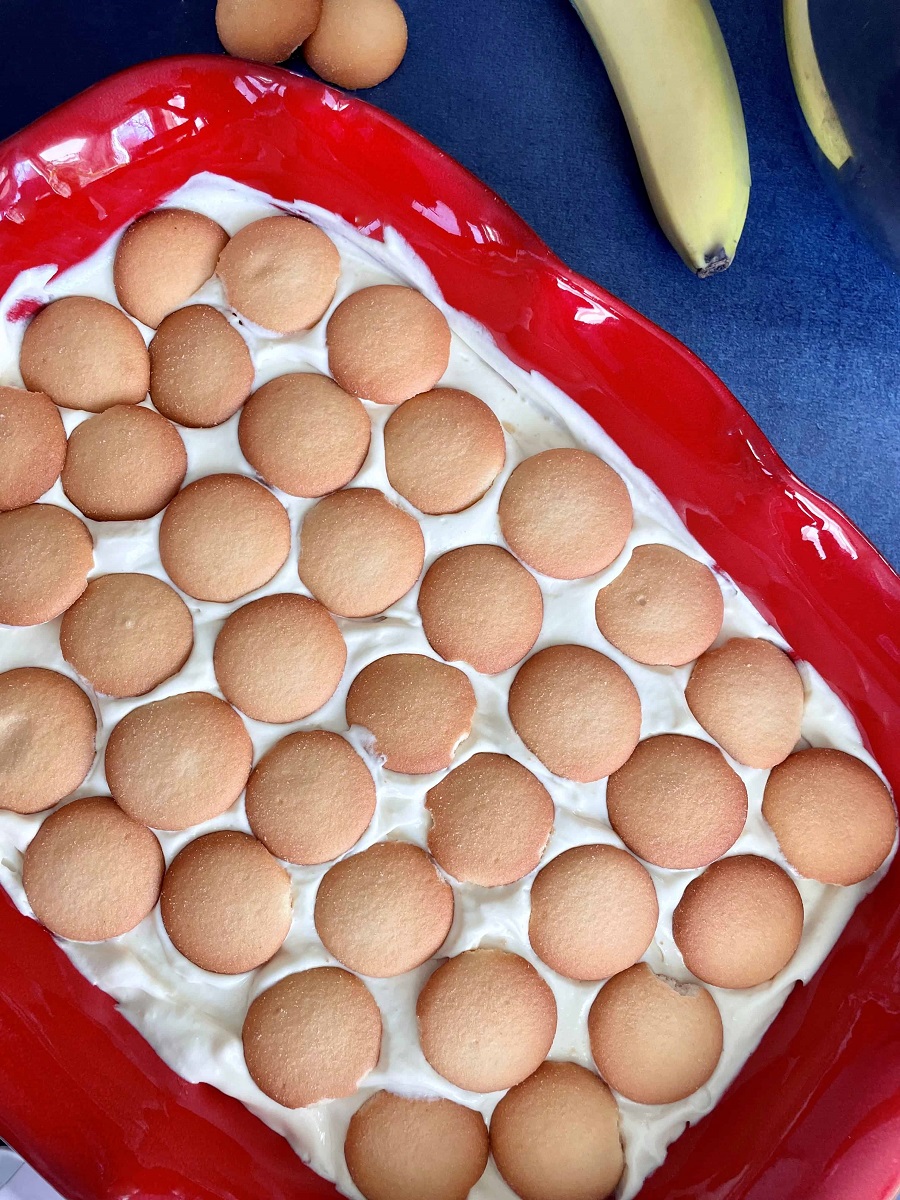 Half this banana pudding recipe
This is a big batch recipe that is perfect for a party or potluck or bigger gatherings. But if you want to make a smaller batch you can easily half the recipe. Since the pudding has fresh sliced bananas I would recommend consuming it within 2-3 days.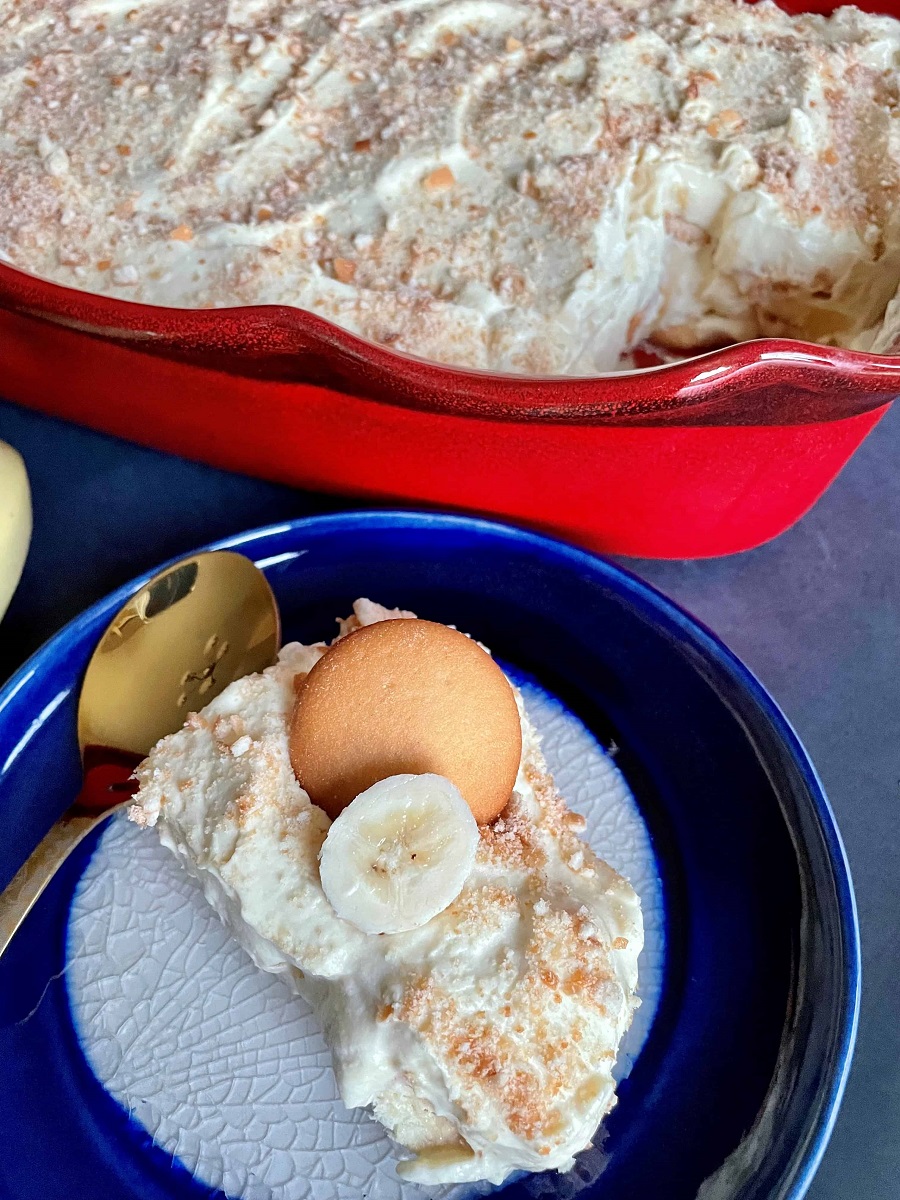 Looking for other easy desserts?
Here's your handy dandy printable: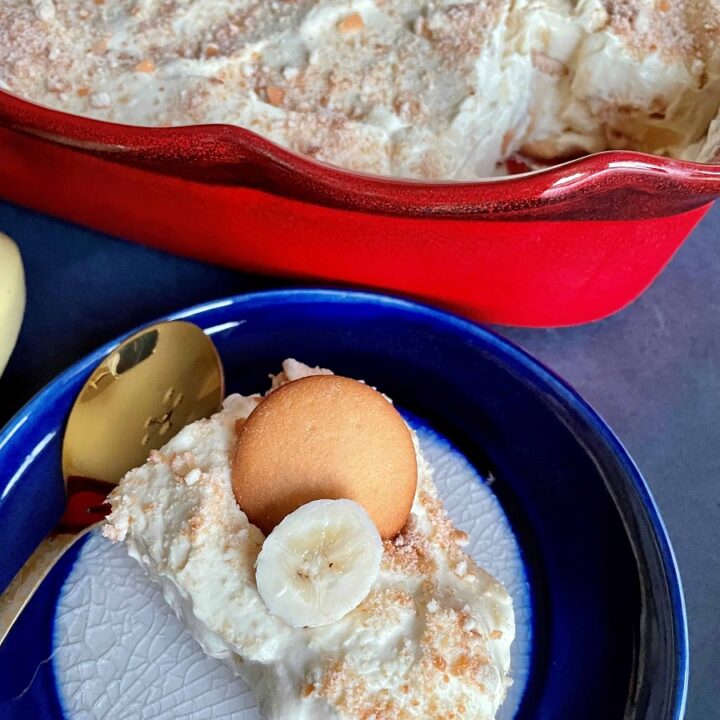 Easy Banana Pudding Recipe
A semi homemade, no-bake banana pudding recipe. Layered with vanilla wafers and bananas, this rich and creamy banana pudding is sure to impress.
Ingredients
1

3.4 oz

box of vanilla pudding mix see notes

1

3.4 oz

box of banana cream pudding mix see notes

1

8 oz

container of whipped topping like cool whip

3

cups

milk

5-6

just ripe bananas

1

box vanilla wafers
Instructions
Take out the serving dish that you want to use. I recommend using a 9 X 13 dish.

Peel and thinly slice the bananas.

Empty the contents of both your pudding mix boxes into the bowl of your stand mixer or into a deep mixing bowl. Fit the stand mixer with a whisk attachment.

Add 3 cups milk and whisk until uniformly mixed and light and fluffy. You will have to move quickly after this since the pudding starts to "set" rather quickly.

Once the pudding is mixed well, fold in the whipped topping using a rubber spatula.

Put a layer or vanilla wafers on the bottom of your serving dish. Top with a layer of sliced bananas. Cover with half the whipped pudding mix. Repeat the layers of wafers and bananas and add the remaining pudding and spread over the bananas evenly. Crush 10-12 vanilla wafers in a zip top bag using a rolling pin. Sprinkle teh crushed wafers on top of the pudding. Cover and chill until ready to serve (at least 30 minutes). Enjoy!!
Notes
You can use two boxes of 1 kind of pudding mix as well - either vanilla or banana cream. I like mixing the two to balance out the flavors.
If you make this Banana Pudding recipe, please leave a comment and/or give this recipe a rating! I would love to hear from you guys. And don't forget to tag me on Instagram and Facebook! I love to look through your creations!!
Love – Vaishali
Shop this post: