Have I written too many posts in the recent weeks talking about summer and its wonderful gifts? If I have, please don't mind if I share another one….:p. This is actually Ms. Little A's recipe, which she most graciously permitted me to share on the blog. She has been making these popsicles for quite some time now, or ever since I told them that it's great weather to enjoy popsicles. The ingredients are not seasonal so to say, since the recipe uses frozen berries. But summer is the time to enjoy some great, homemade popsicles so we are calling this a summer recipe. I hope you will agree..
Ingredients:
Mixed berries – 1 cup (use fresh or frozen – strawberries, blueberries, raspberries and blackberries)
Sugar – ½ cup
Water – 1 cup
Lime zest – 1 teaspoon (or from 1 lime)
Lime juice – 2 tablespoon
Method:
Put all the ingredients in a blender (I use this one) and blend until smooth. Pour in popsicles molds (these) and freeze for at least 3-4 hours or till frozen. If you are not a big fan of berry seeds, feel free to strain the mixture through a metal sieve into a measuring cup. That's it! Enjoy these super healthy frozen treats!!
Note: You can skip adding sugar and just add some honey or agave for sweetness.
Love – Vaishali.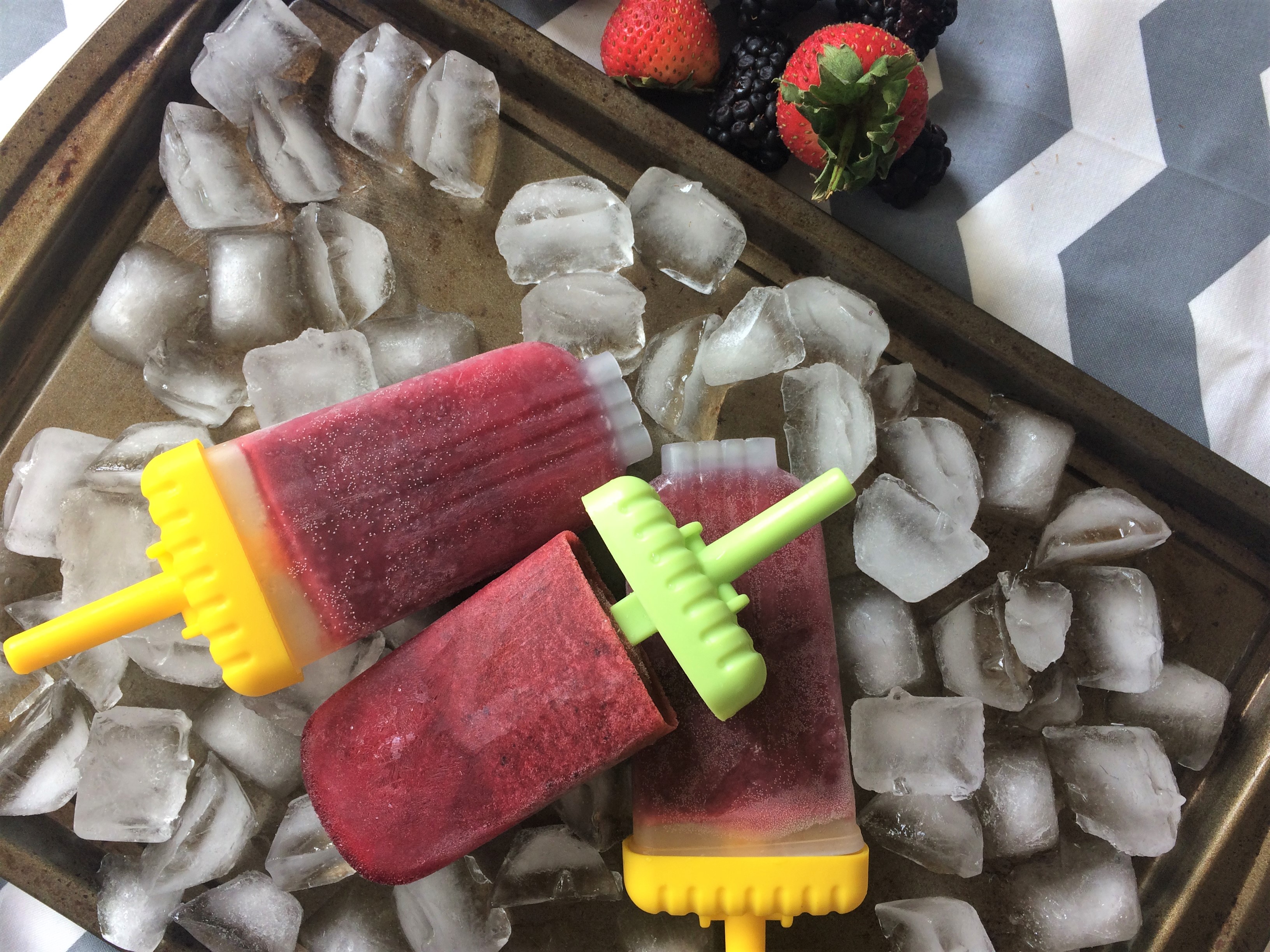 Tools used:
Blender (I use this one)
Measuring cups and spoons
Sieve (optional)
Popsicle molds (I used these)