A short post today, as we have already done most of the work for making paneer in "How to make chaina" post. This recipe for making paneer is just taking our chaina recipe one-step further. So after you have squeezed most of the water out, instead of hanging the chaina from a faucet so that excess water could drip out, we are taking the process a step further.
I have tried many different versions of making paneer over the years that include adding yogurt to the milk along with vinegar while trying to curdle it; adding some flour to chaina and then kneading it to form smooth paneer; and few others. However, in my honest opinion nothing beats the texture and flavor of paneer made by this method. You just have to be patient to let the chaina sit, pressed by a heavy weight, to get rid of as much moisture as you can. I have seen that if you have time, overnight or 6-8 hours work best. However, if you are in a rush, you still need to give it at least 3-4 hours.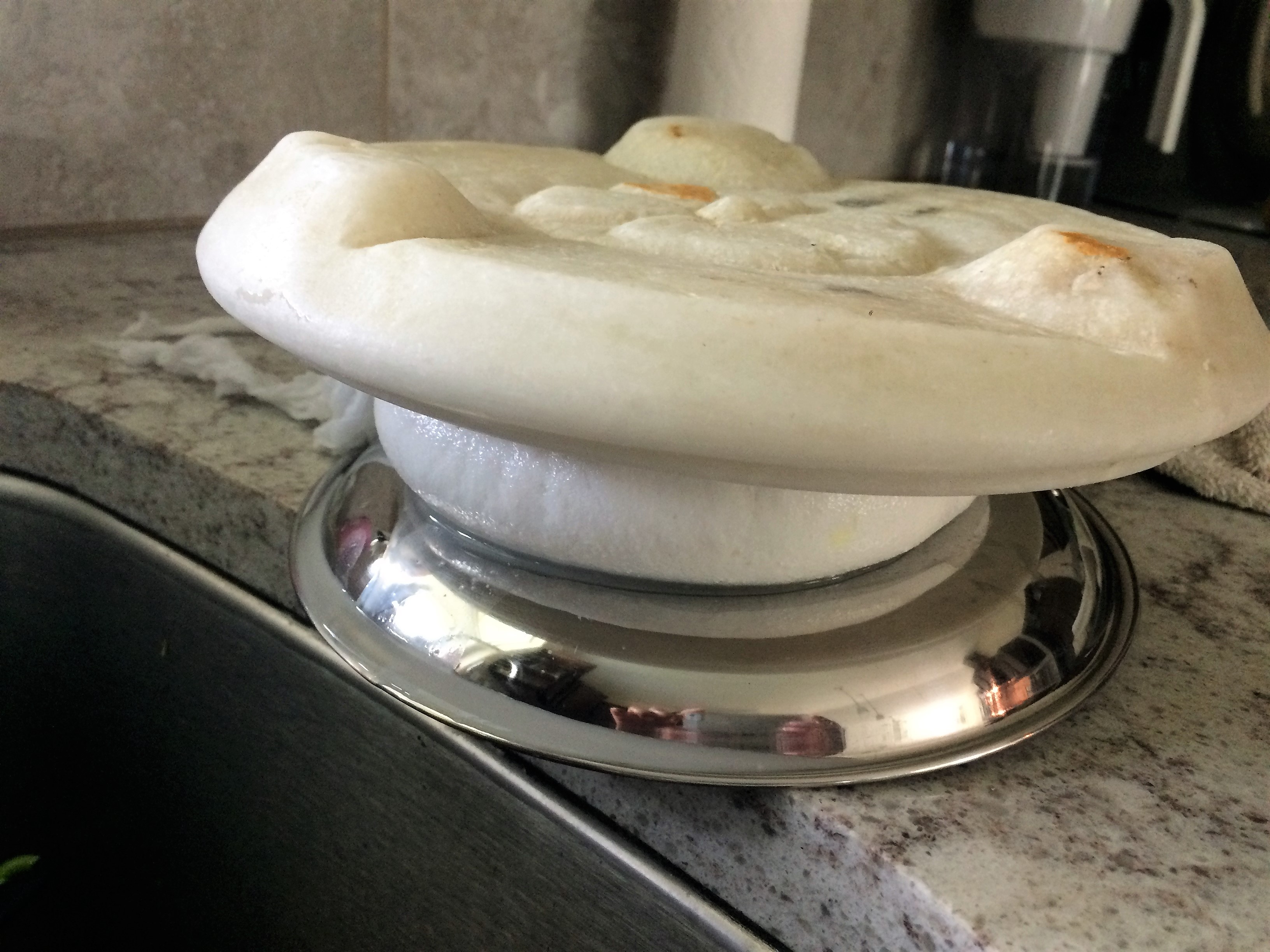 Ingredients:
Whole milk – 1 quart or 4 cups
White vinegar – 2 teaspoon
Method:
In a heavy bottomed saucepan, set the milk to boil on a medium low heat and follow the instructions on How to make chaina post. After you have run cold water over the curds and collected all the four corners of your cloth to twist it, squeeze as much water as you can get out and then put it on an inverted plate that has been propped up from one side to give it some slope draining into your kitchen sink (see picture). Put a heavy weight on top of the cheesecloth containing your chaina. I have used my marble "chakla" or the flat rolling surface that I use to make rotis. If you do not have a heavy chakla, you good use a wide flat-bottomed saucepan filled with water to put on your chaina. The idea is to weigh it down for an extended period so that all the water in chaina would drain out and chain becomes a solid piece of paneer. Let it sit like this for at least 3-4 hours but preferably overnight or 6-8 hours.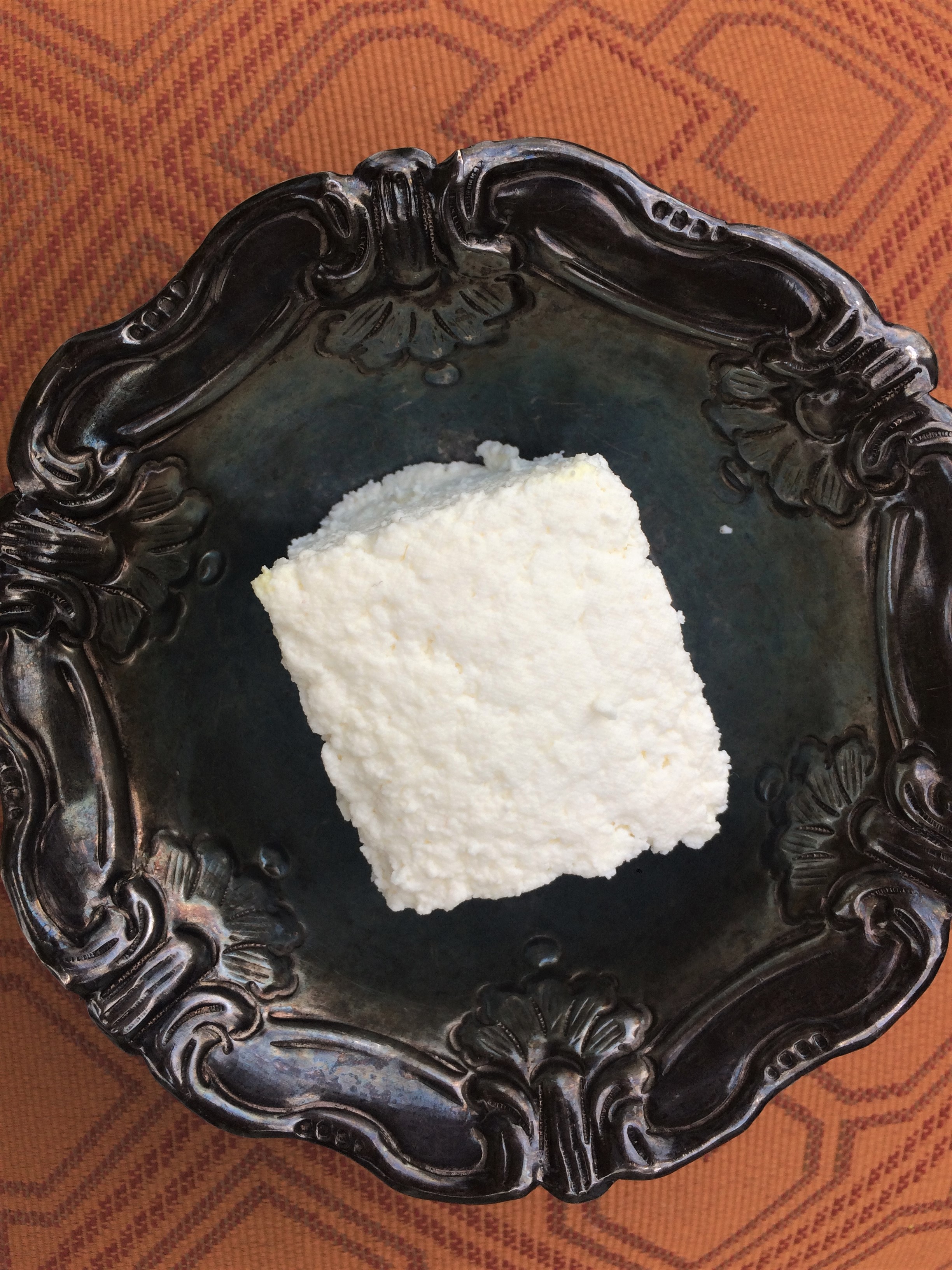 After that time, take the paneer out of the cheesecloth/muslin and cut into desired shape and size. If you want to freeze paneer, cut it in pieces of desired size and lay on a cookie sheet lined with parchment paper for at least 2 hours. After that, the paneer pieces can be transferred to a freezer bag, and stored in the freezer for at least 5-6 months.
Love – Vaishali.
Tools used:
Sauce pan
Sieve
Muslin/cheese cloth
Spatula
Heavy pan or weight