Hello friends! Do you know that today is #WatermelonDay? I do not know who comes up with all these days and sometimes it seems ridiculous to have all these days associated with a certain food, drink, or emotion. But, on the other hand, it is a great way to celebrate something that you might never think of. So today we are celebrating watermelon...with three watermelon recipes.
But first, I want to talk about Chef Alli and how the idea of this blog post came up. If you live in Kansas, chances are that you have heard of her or watched her on regional morning shows on TV. She is an awesome cook, great advocate of Kansas agriculture and above all, a great human being. I found out about her through one of the Facebook pages and sent her a message to see if she would be interested in meeting. I sent the message without thinking much about it and did not expect to hear back from her. After all, she is famous, super busy and I'm sure she has people who work for her and manage her Facebook and stuff. But lo and behold, after few days she sent a message saying that she would love to meet me...Whaat? For reals?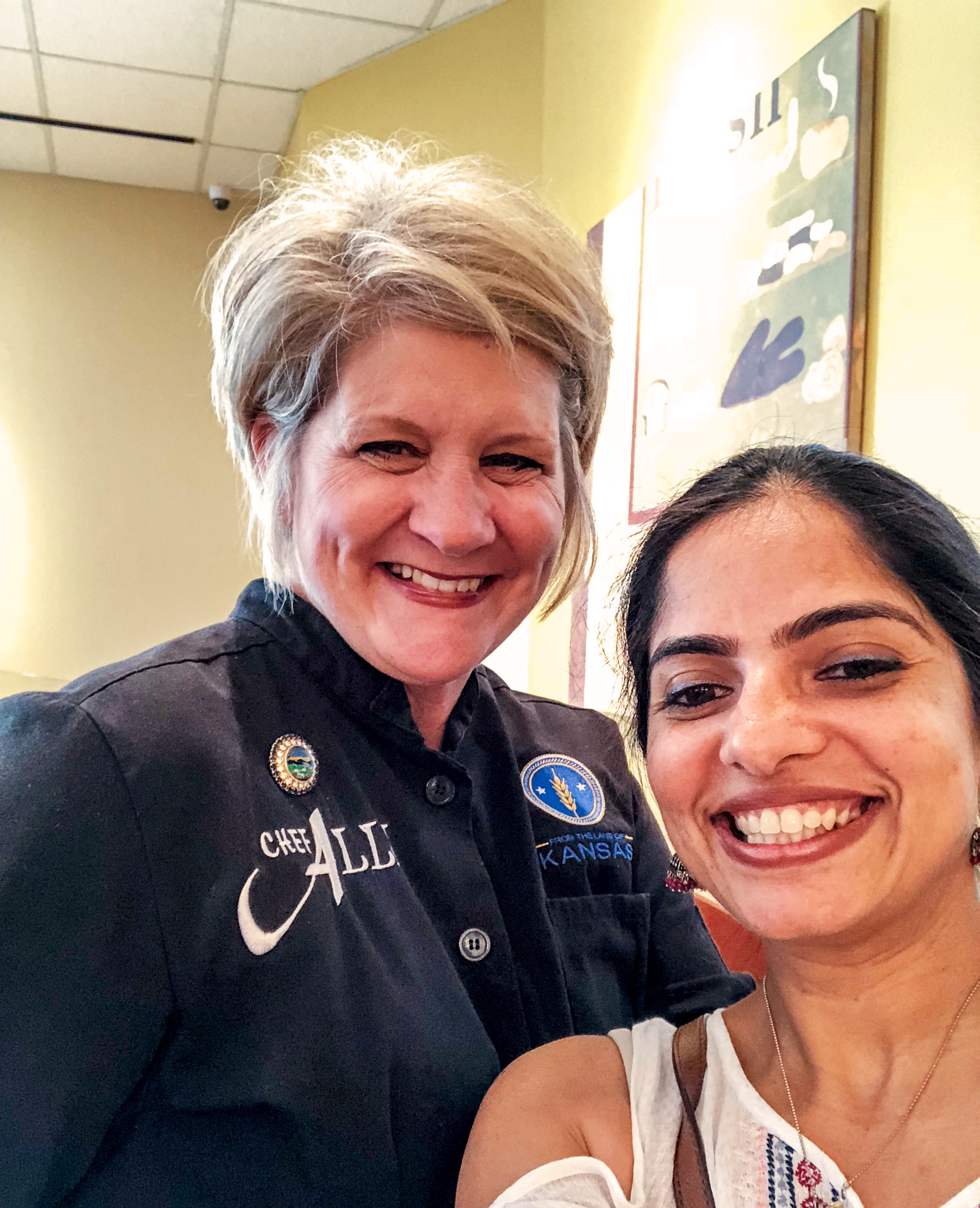 So we agreed to meet for a quick lunch. My expectation was to introduce myself to her and share my vision and hopes about making food that is Kansas made and grown, a part of my blogging. Little did I know that we would sit there for two and a half hours and talk. Talk about our families, our professions, our love for whatever our land produces, our moms, our faiths, community...everything under the sun. Yes, we did talk about recipes and food but it took a backstage. And it was great! She is a wonderful person and I felt a connection to her. There is a saying in India that a person who laughs often and loud is clear at heart. And that is Alli.
While our brief talk about our blogging and recipes, we talked about how you sometimes buy a particular ingredient, make a recipe with it and then rest of it just sits there - waiting to be used. This sometimes feels so wasteful. For example, a package of sesame seeds that I bought. I used it in a recipe and now it is just sitting in my freezer and stares back at me every time I open the freezer. Anywho, Chef Alli made a wonderful suggestion. Why not to take an ingredient, share a recipe around it and then suggest a few other things to your readers that can be made with it. Brilliant!
So that is what is happening here today. Watermelon - ladies and gentlemen! Star of today. More than often we get a watermelon that is too big for our family to consume. So here are three (well four) ways to consume this great summer fruit.
1. Slice it up and enjoy
Nothing beats the original!
Blend up watermelon chunks with some fresh mint, add sparkling water or club soda and enjoy. Find the recipe here: Watermelon Mint Spritzer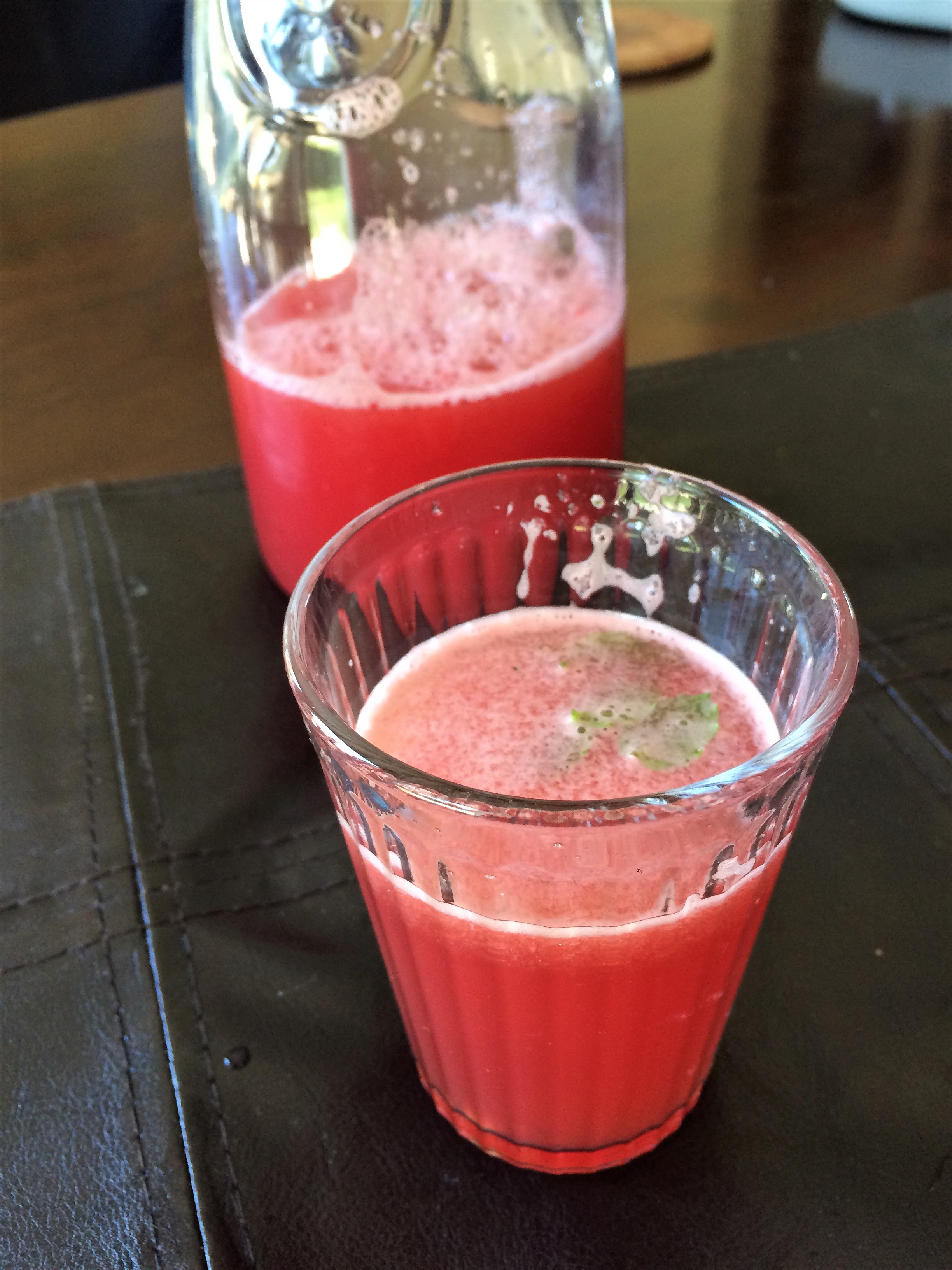 This recipe is great for a cook out, picnic or a barbecue. This recipe can use up a good quantity of watermelon if you have some lying around and easy to scale up or down. A crowd favorite for sure. Here are the details: Watermelon Salsa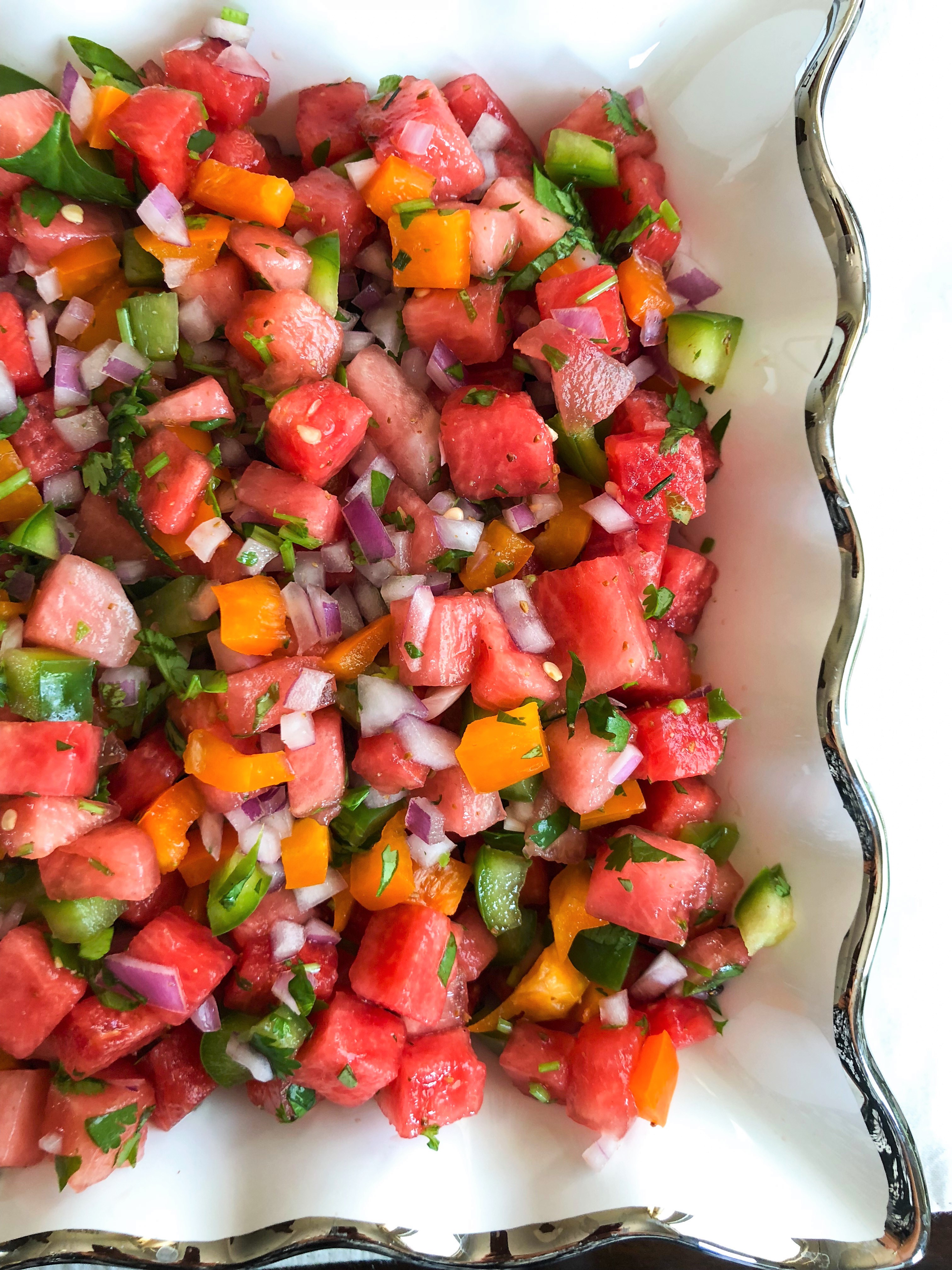 I made this salad recently for July 4th get together and it was such a hit. Simple ingredients and super easy to make. Do not skip any ingredient, not even the red onions because I know your mind might play tricks on you and tell you that red onions do not sound right. Fresh and watermelony. Grab a quick printable here: Easy Watermelon Salad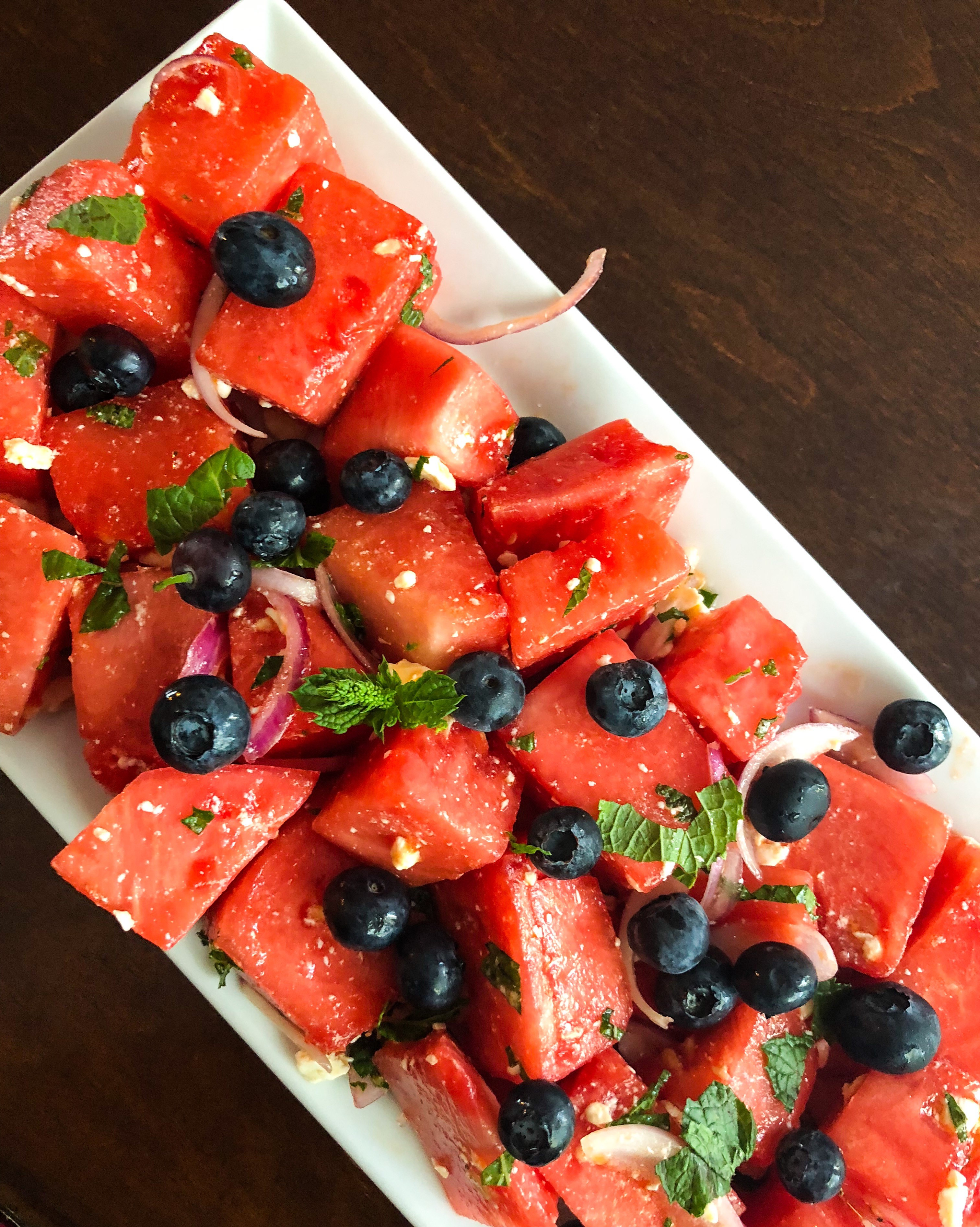 So there you have it. If you have a big, beautiful, 2567 lb watermelon and do not know what to do with the rest of it after you have had your heart's content of eating it as such, refer to this post and enjoy. I will have to thank Chef Alli for giving me an idea for this post.
Have a great weekend friends.
Love - Vaishali.