Friendly Fridays is a new segment that I have been thinking of adding to TKD for a long time now. It is a way for me to post the work of people I admire. These friends of mine may not have a platform of their own to share their stories and recipes so I am happy to host them. All my recipes are inspired and learnt from someone and I cannot say it enough times. It can be family, friends, cookbooks, internet etc. Our "friend" today is Avanti who is awesome and I have known her for last 10 years or so. Please welcome her and enjoy here Nut-free Banana Bread recipe.
Jump to Recipe
From Avanti:
"I am so honored to write for my friend Vaishali's blog. This is my first time ever writing for a blog (I am super excited). I met Vaishali at Auburn, Alabama. She was the first graduate student I met at our department. I was inspired by her research and teaching skills, as well as by the tasty food she prepared. My respect for her is tremendous - especially how she managed on each and every front. Be it at grad school, being a wife and mother, all while cooking and baking yummy food. I love her! XOXO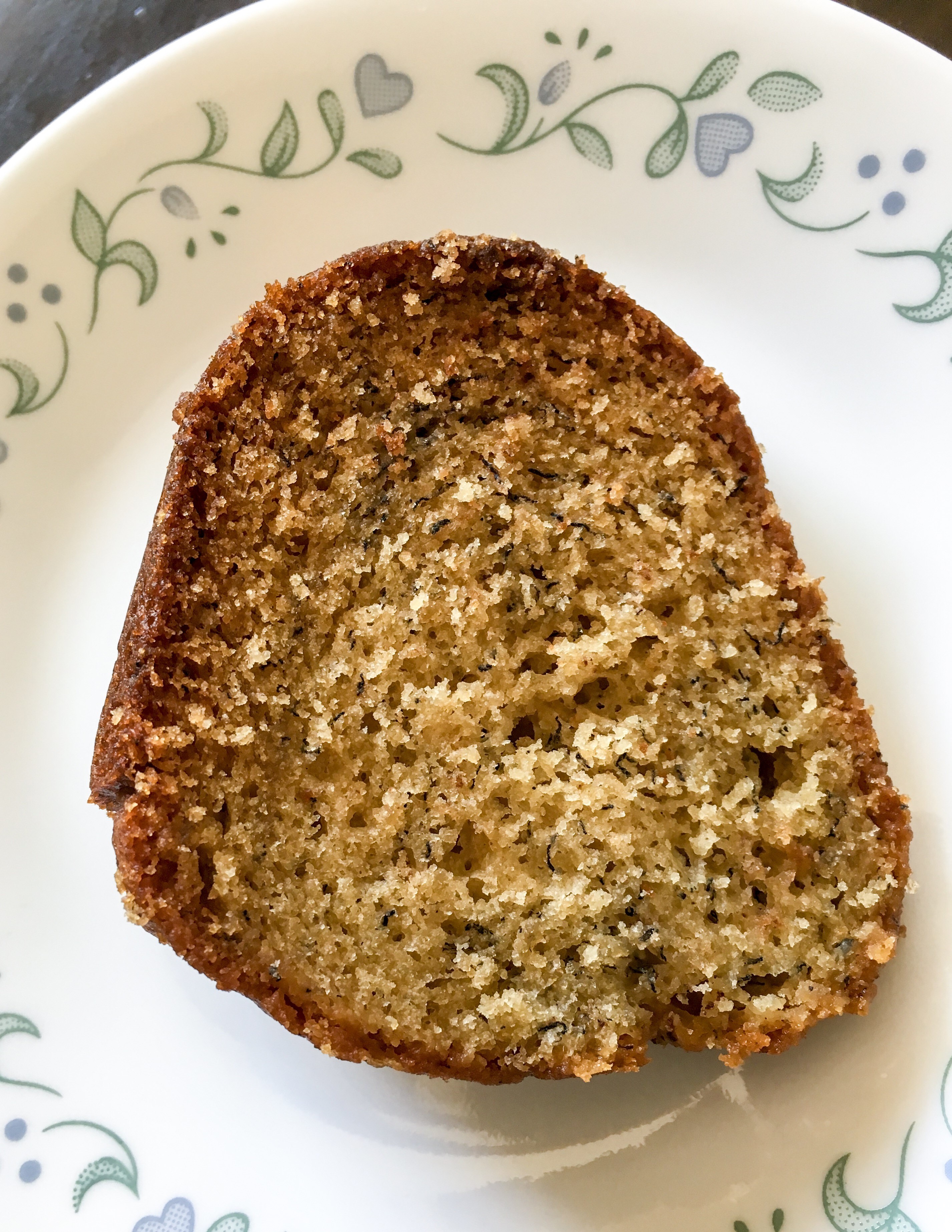 A little background about myself. I am originally from Pune, a city in Maharashtra in India and I belong to a typical Marathi family. I love engineering, food and baking. My love for baking started very early. When I was a little child, my grandma used to bake cake in a pressure cooker, placed on a stove top. She would cover the bottom of the cooker with some sand to avoid excessive heating of the bottom of the cooker, to avoid burning and to provide a uniform heating contact surface for the cake pan). She would not add the pressure valve on the top, thus a small amount of hot air in the cooker could escape through the pressure nozzle. This contraption acted as a small convection oven. I loved these simple small vanilla cakes she baked.
When I was around eight years old my parents bought a small round shaped potable oven. This is when we would try some recipes my Mom had in her recipe book and mostly small Bundt cakes. Bundt is easy to bake since there is even heat transfer from outer surface area as well as the inner/ annular surface area. This is when I fell in love with baking. My parents always supported me and would help me bake.
About the recipe:
When I came to US in 2006 as a student, I would initially bake cakes from premix boxes for my roommates. But after moving to Alabama, while waiting to start my grad school, I came across a Food Network recipe for Banana bread. I followed the steps and there was my first banana bread. Over a period of 8 years, I have baked several banana breads. Initially I would follow the recipe and make one or two loafs depending upon the availability of ripe bananas. One year I baked six loafs of small 5-inch trays and froze them, packed them nicely and sent them to India with my Father-in-law to share with some of our family members.
When I initially baked these banana breads I used walnuts, but then in 2012 my then one-year-old was diagnosed with tree nut allergies, and I did not make any banana bread for a year. Then one day came across an article that suggested switching chocolate chip for nut in the dessert recipes and it motivated me try chocolate chips as replacement for walnuts in banana nuts. It was in 2013 that she ate her first banana bread and she absolutely is in love with it since. Then last Christmas break she wanted to bake a big banana Bundt bread/cake. So, we set out looking for several recipes, we researched and wrote our own with some modifications and I am very happy to share it with you all.
I have tried this recipe in various different flour and sugar. I have replaced half of the flour with combination of whole wheat flour (Atta) and ground oats. Replaced half the white sugar with brown sugar and have found that It is foolproof. Very easy and fun to bake with your family members. I hope you enjoy it."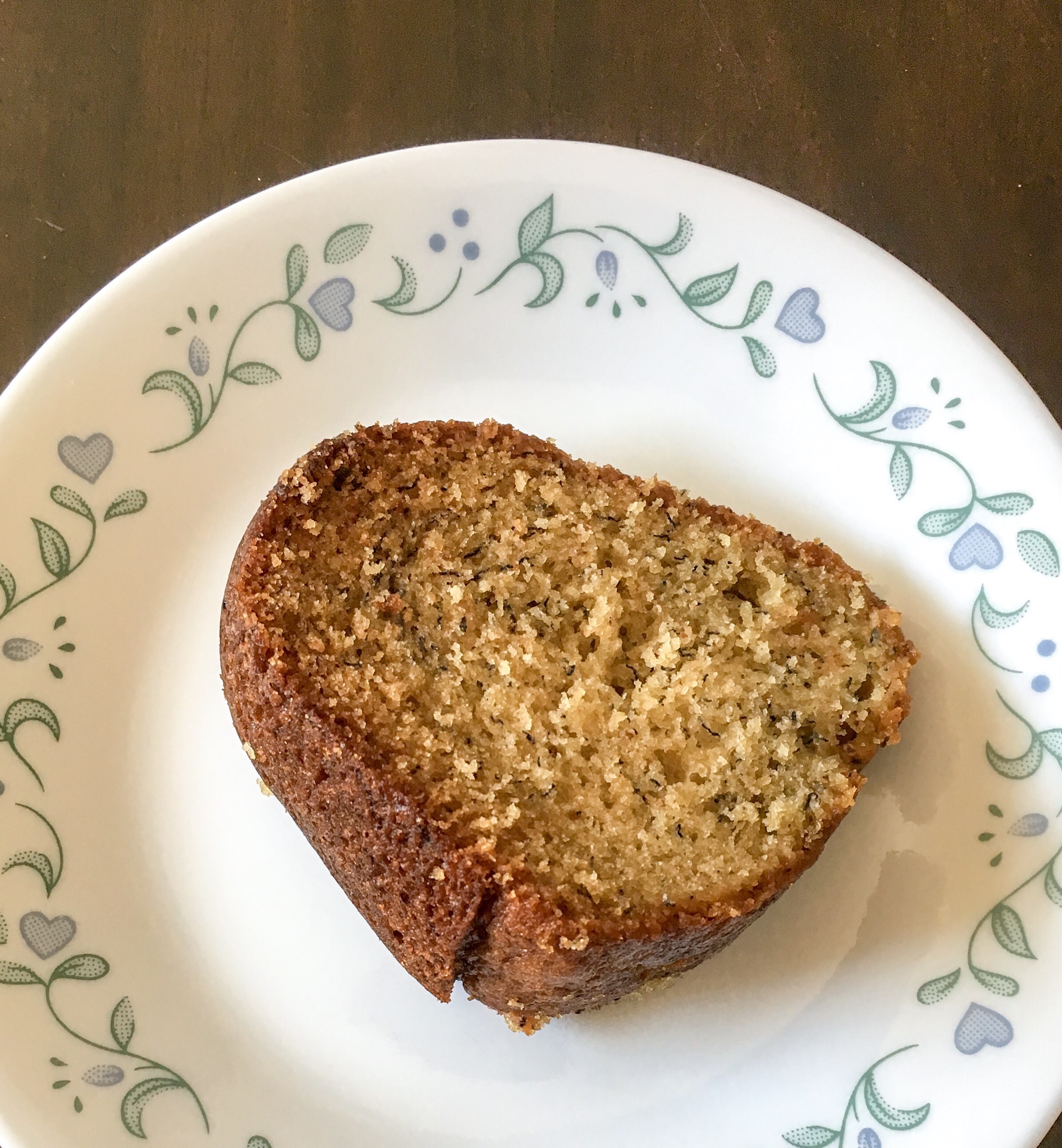 Avanti's Nut-free Banana Bread
A super-flavorful banana bread recipe that is nut free and has chocolate chips. Make the swaps suggested below to make it healthier without compromising on flavor.
Ingredients
1

cup

Oil/ Butter

1.5

cup

Sugar

replace 0.75 cup white sugar with 0.5 cup brown sugar

3

Eggs

at room temperature

3 -4

Bananas

super ripe/ normal

1.5

tablespoon

Vanilla extract

2 ¼

cups

All-purpose flour

Feel free to use half whole wheat + ground oats

1.5

teaspoon

Baking soda

1

teaspoon

Baking powder

A

pinch

Salt

½

cup

Chocolate chip

or up to you
Instructions
Pre-heat oven to 350 degrees F or 175 degrees C


Mix your dry ingredients, flour, salt, baking soda, baking powder and whisk it all well to add aeration in the dry ingredients.

Then take oil/ butter (use a stand mixer if you have one for butter) add sugar and whisk until all sugar is well mixed. Add one egg at a time, whisk until incorporated. Now add vanilla extract, whisk until incorporated.


Mix in the bananas, as you know this will cause the mixture to curdle, that is okay.


Now, add dry ingredients one third at a time, fold it in the liquid ingredients. Repeat until all dry ingredients are completely mixed in. Do not whisk at this point. Fold in the chocolate chips gently.

Pour it in your Bundt pan, tap it to level and put it in the pre-heated oven for around 45 minutes. (See Note). Make sure that cake is completely baked using the tooth-pick test.

Remove from the oven and let it cool for 10-minute. Then turn it over on a plate, cut and enjoy!
Notes
Hope you give Avanti's banana bread a try. I have had it and it is amazing!
Love - Vaishali!
Tools Used:
Bundt Pan:
Other recipes that you might like: