We have had our fair share of theme park trips. We have been to Disney Land parks in California, Legoland in San Diego, Disney World parks, Universal, and Sea World in Orlando. Plus few others here and there. A trip to Epcot in Disney World, Orlando was on our minds for quite sometime and we got to plan a quick vacation this month.
This post has 67825 pictures. You have been warned!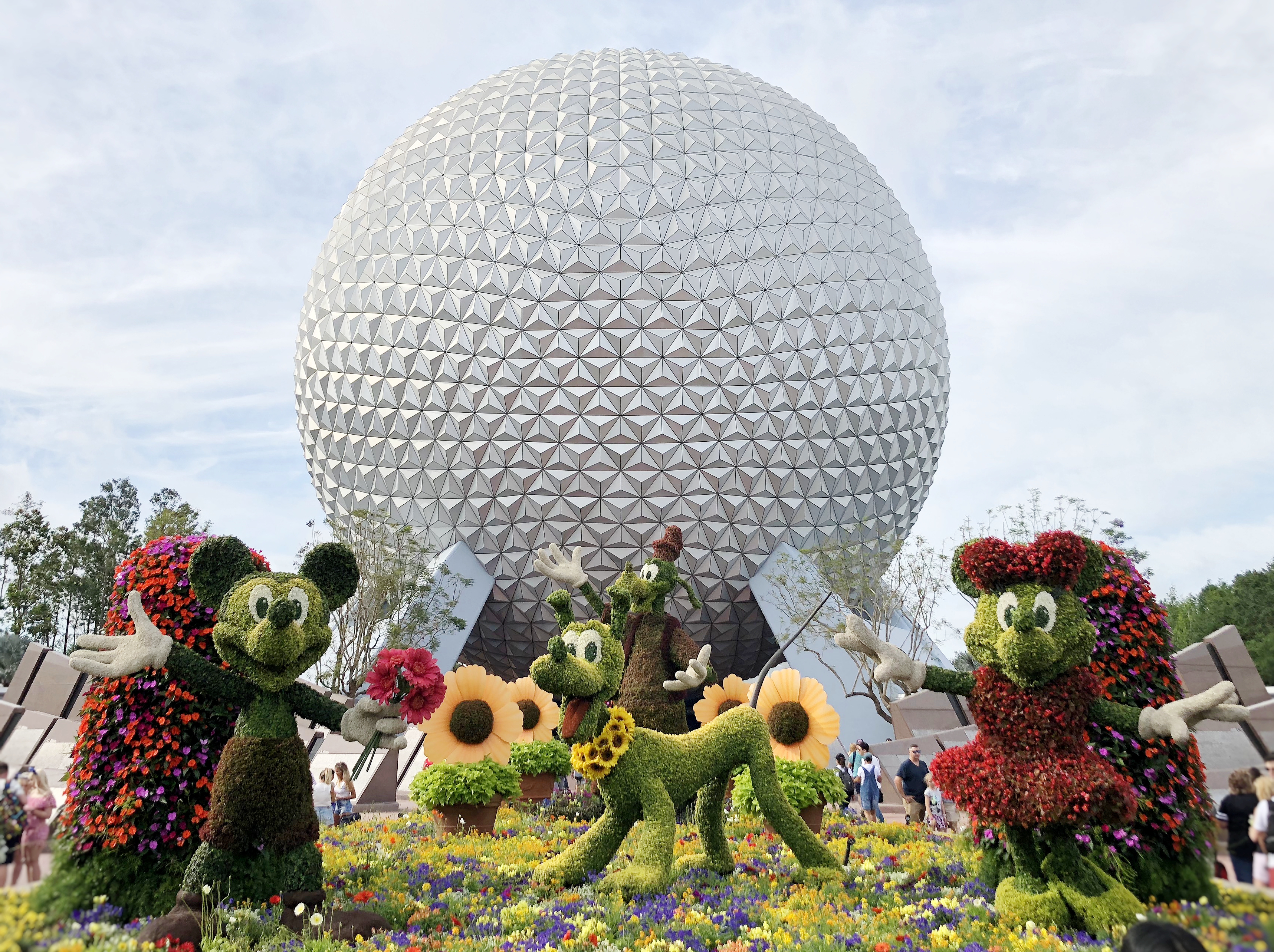 I had read the description of Epcot a few times during our past trips and always thought of it as a park that the "grown-ups" would enjoy more. But I was so wrong. The park has so much to offer. there are two sections of the park - World showcase and Future World. World showcase is exactly that, it is like a cultural trip around 11 different countries of the world. Future world, on the other hand, is a great mix of rides, shows, and other random but interesting things.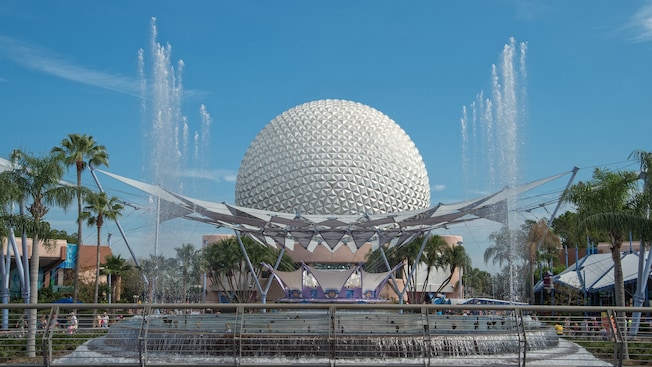 EPCOT Flower and Garden Festival
To add fun to our trip, Epcot's annual Flower and Garden show was going on. The Disney-themed topiary creations were breathtaking and the flower gardens were a pure treat for the eyes. The kids got tiny Garden Passports that they could put a sticker on every topiary display that they had seen. it became a treasure hunt of sorts and we totally enjoyed it. We were mesmerized by topiaries spread around the park. There were Beauty and the Beast, Butterflies, Buzz Lightyear, Elsa and Anna, Timon and Pumba, Bambi, Daisy duck, Donald, Figment, Bromeliad Dragon and others.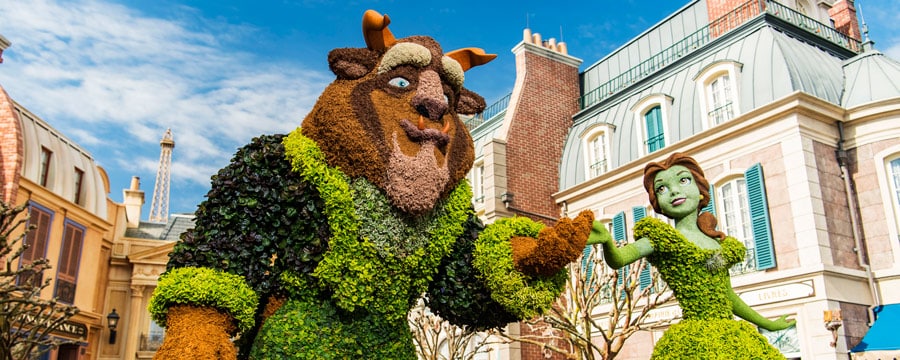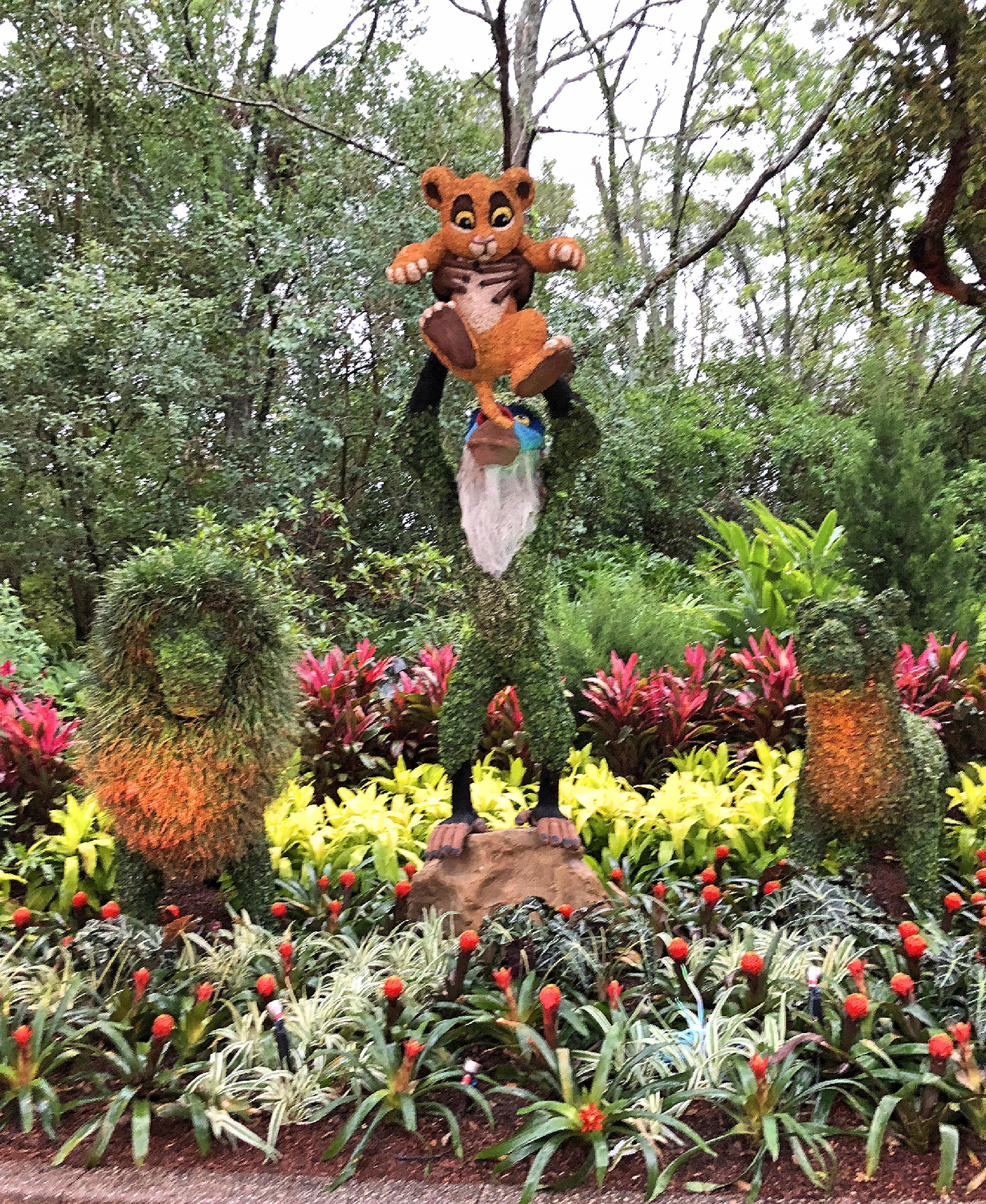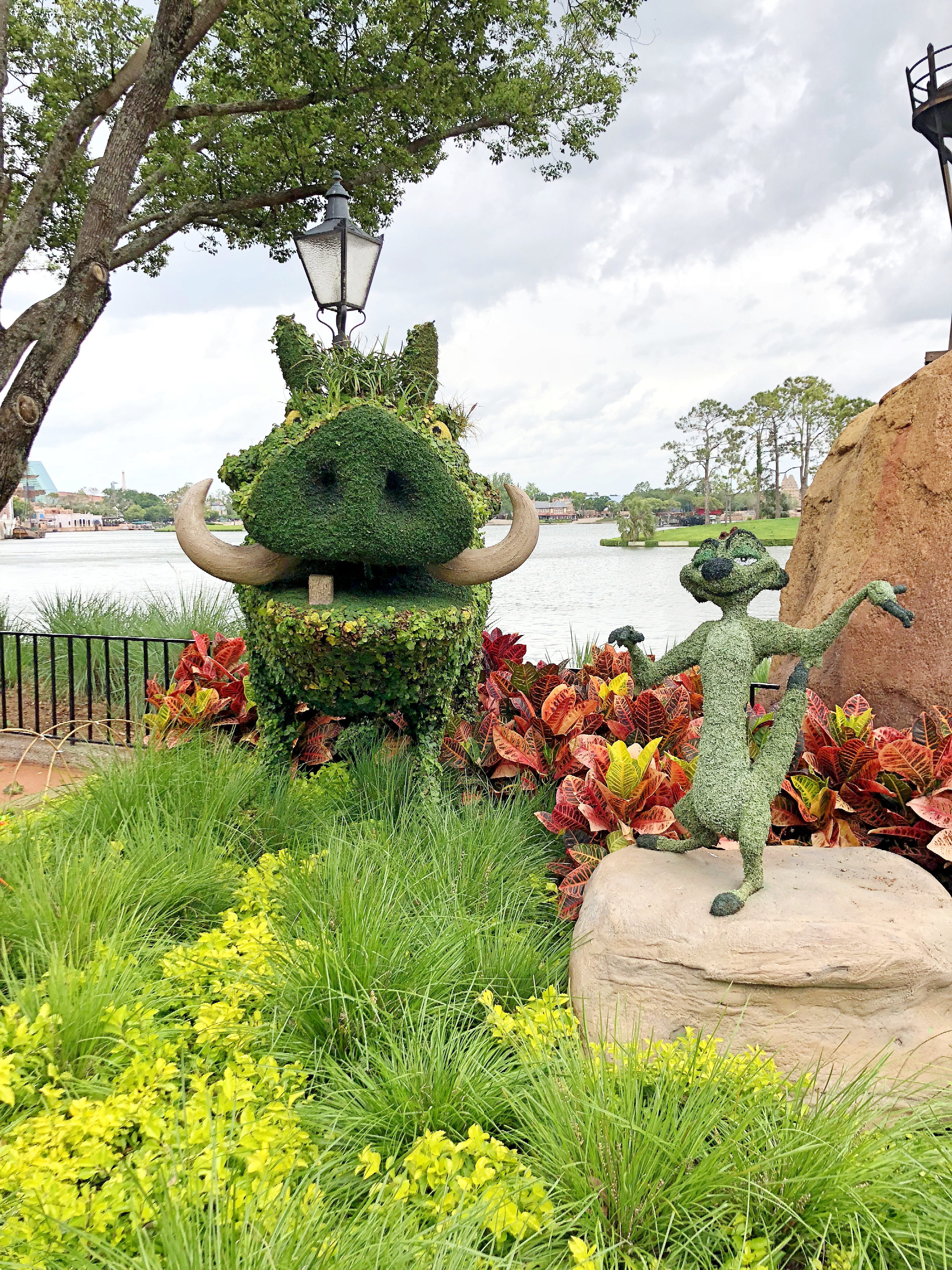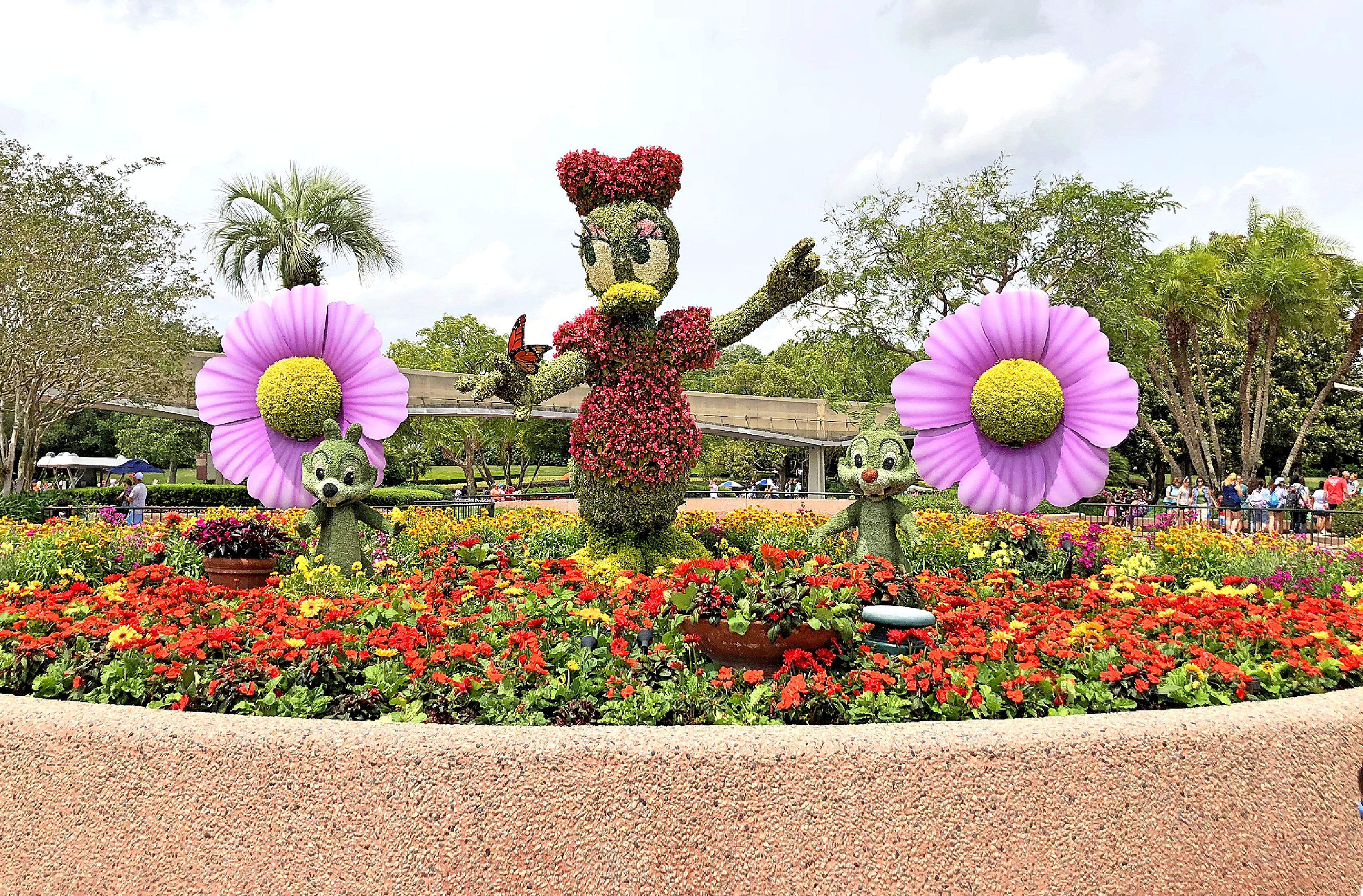 There was a Road to the Florida 500 display near Test Track ride. Test Track and this display can easily be termed as Mr. Little V's Epcot highlight. I mean there were Lighting and Cruz - what else could a little boy ask for?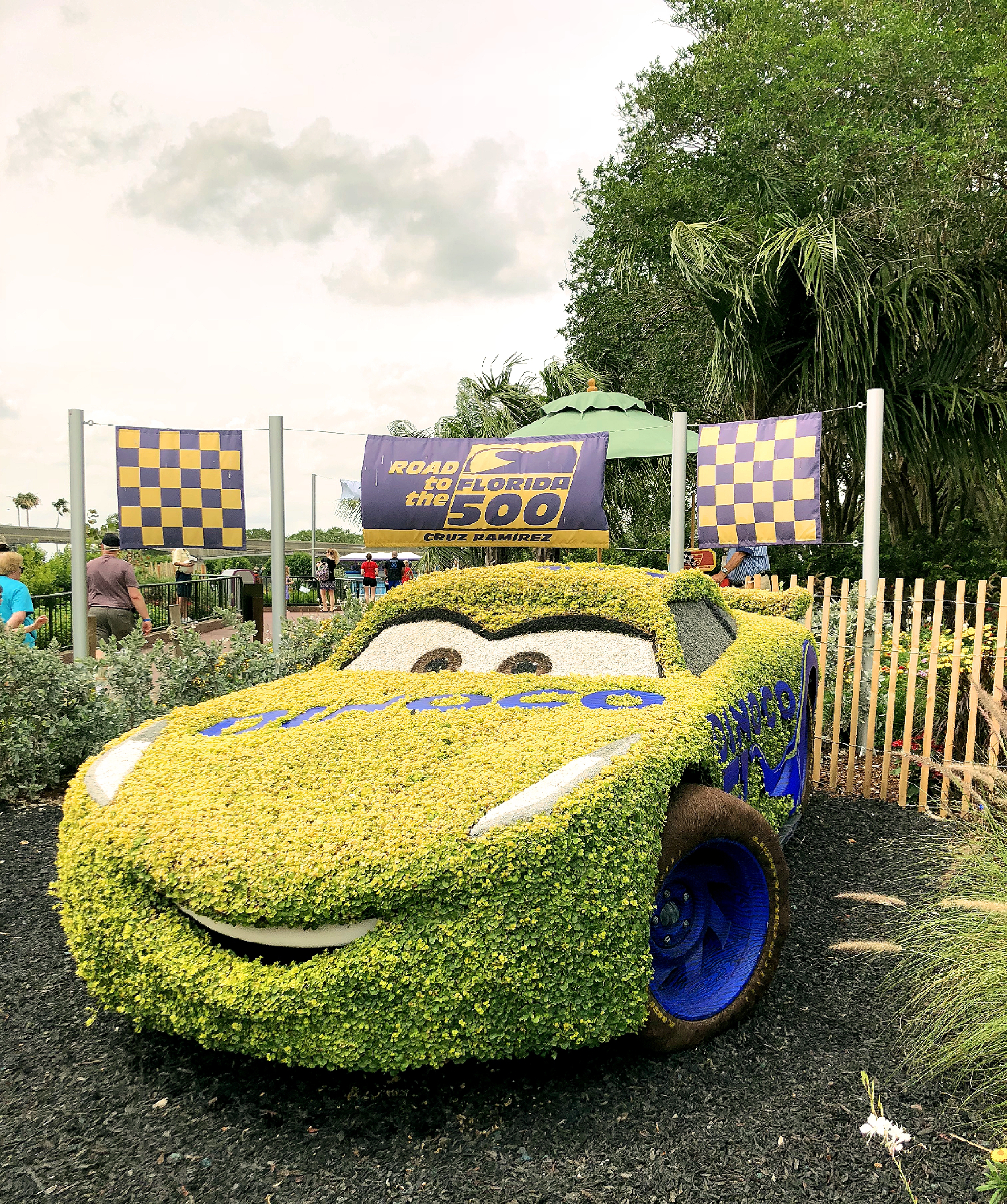 The Goodness Garden Butterfly House
Butterfly house in the middle of a Disney theme park - Yes Please! This was a small little treasure with several species of butterflies. It was a great opportunity for both Ms. Little A and Mr. Little V to learn about butterfly habitat and their life cycle.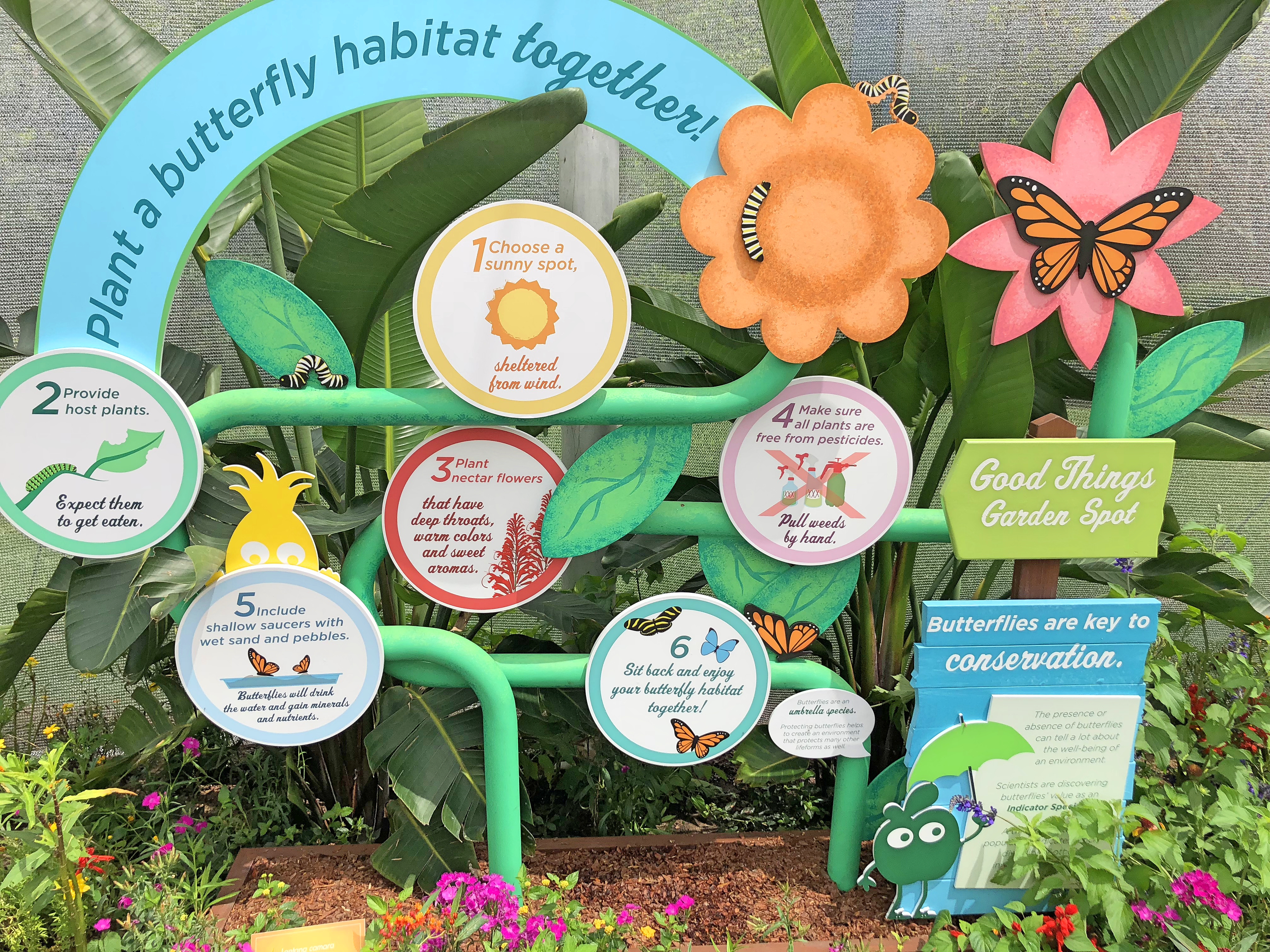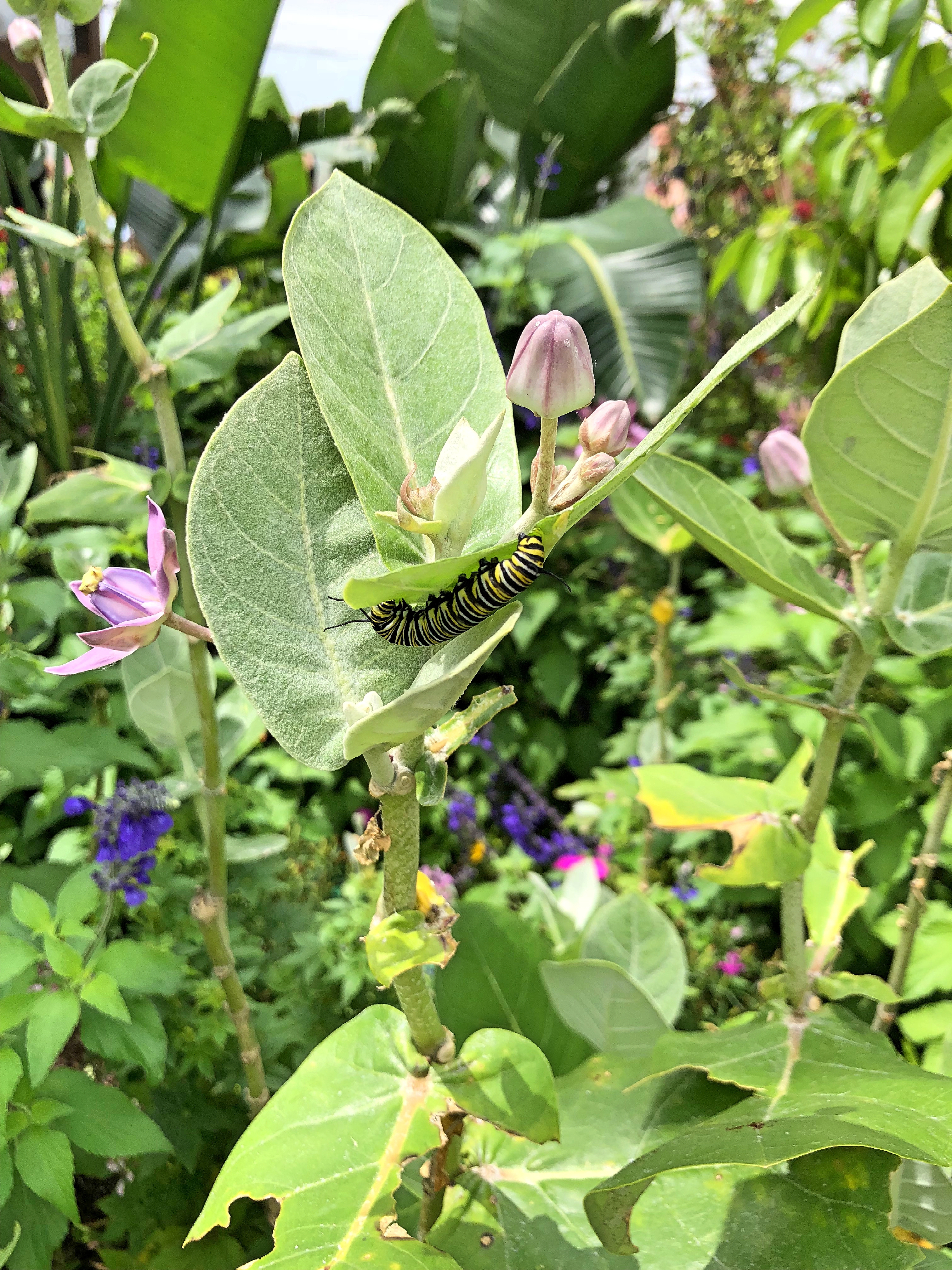 Future World
Contrary to what Disney gurus suggested, we started our visit with Future World, because that is what Ms. Little A wanted to do. She had rides on her mind and most rides are in the Future World Area.
Tip 1: Download the Disney wait times app on your phone. this was super helpful in planning and strategizing our rides and fast passes.
Tip 2: Get fast passes. I cannot stress this enough - LIFESAVER!
My favorite ride of the trip was Soarin. We had done Soarin in DisneyLand Claifornia adventure park. That one was Soarin over California, if I remember correctly. I was pregnant with Mr. Little V at that time so I will blame it on pregnancy hormones. This one in Epcot is Soarin over the world and it is AMAZING. As beautiful as the world sites are, I was awestruck that they had simulated smells in the ride too. So if you are soarin over Africa, with elephants running around, ou can smell the grass, you can smell the ocean over Australia and the best - wait for it - soarin over Taj Mahal, India has smell of roses. BRILLIANT! I loved it!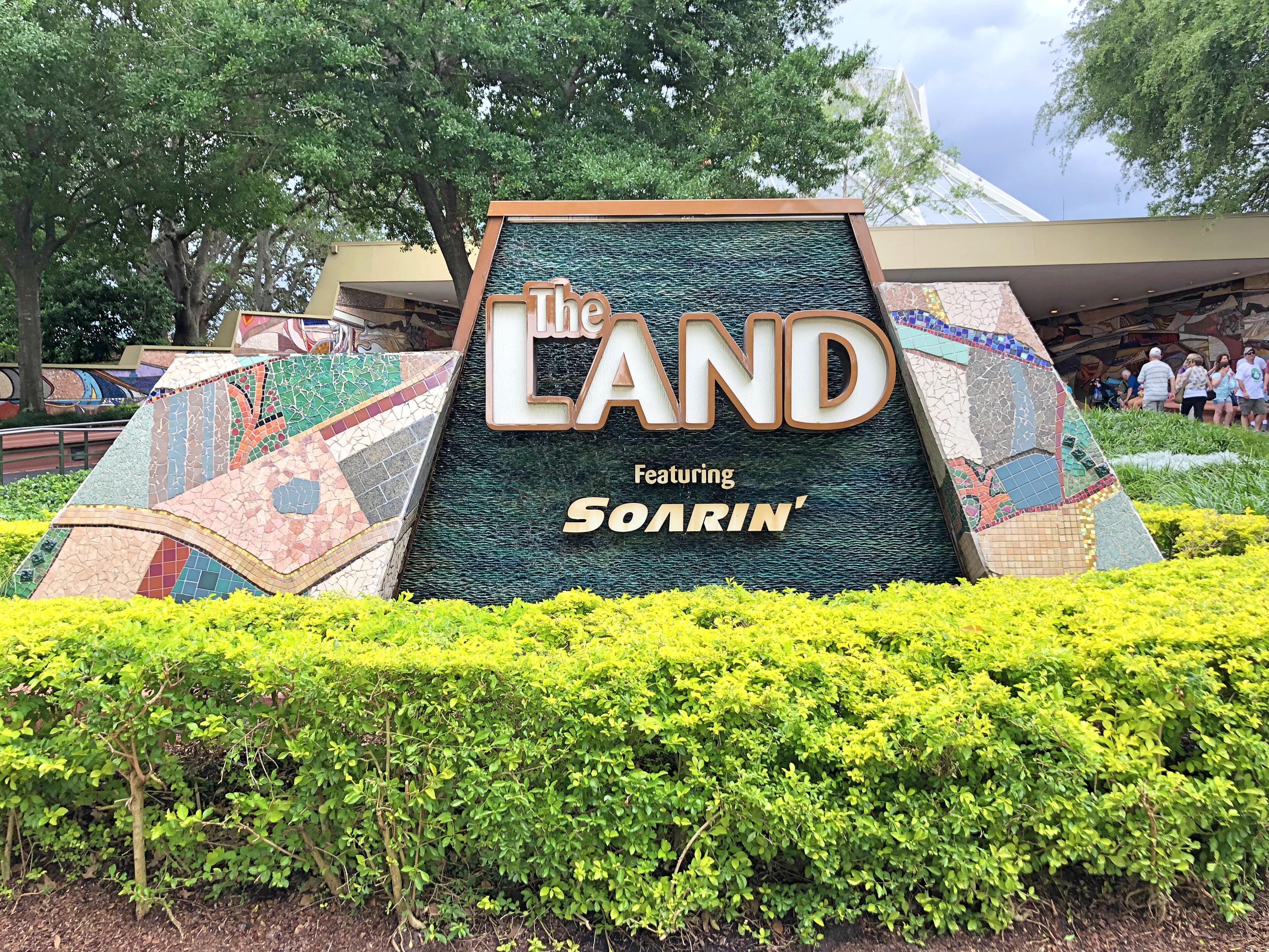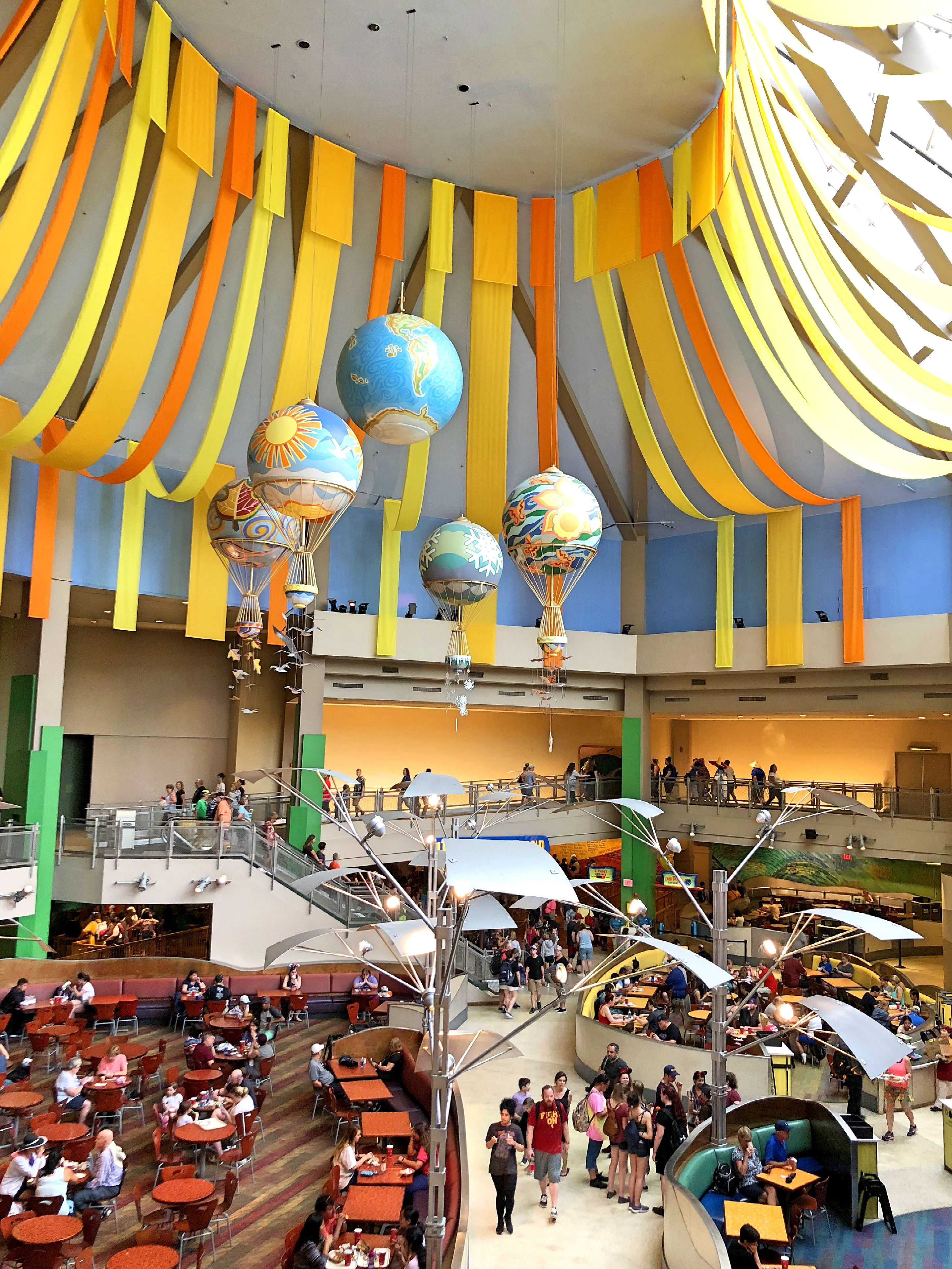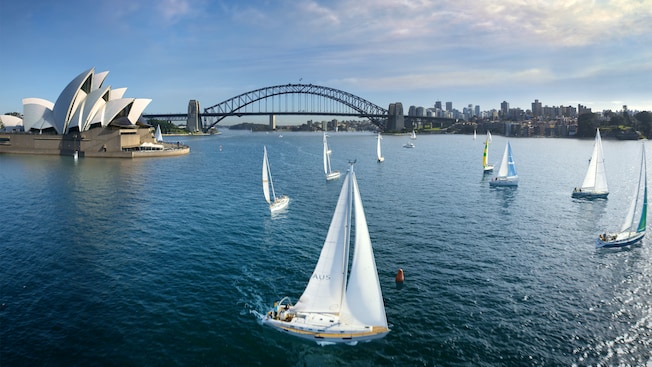 We did Test Track ride which had the longest wait times. You get to design your race car and then ride on the test track. It was the most thrilling ride for Mr. Little V!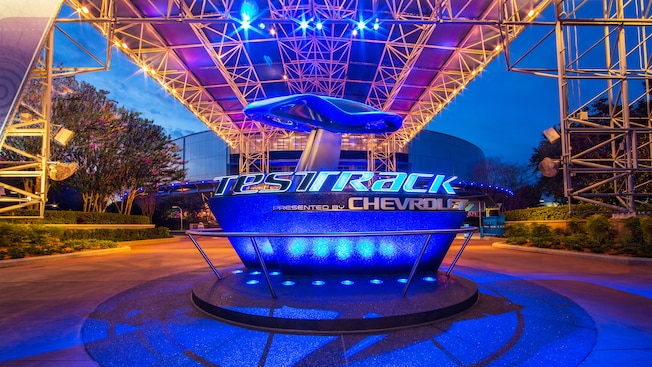 Other rides that we did in Future World were The seas with Nemo and friends, Mission Space, Journey into imagination with Figment, Spaceship earth. Great fun was had!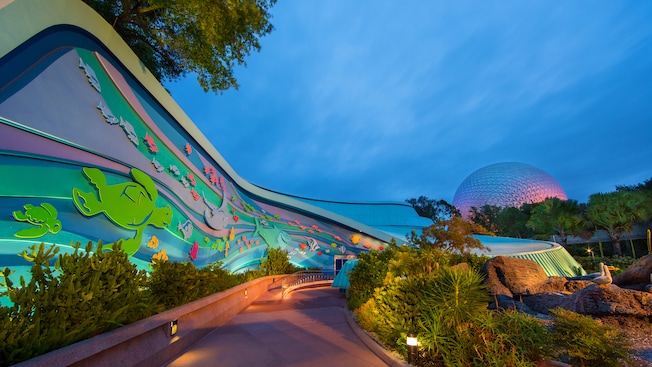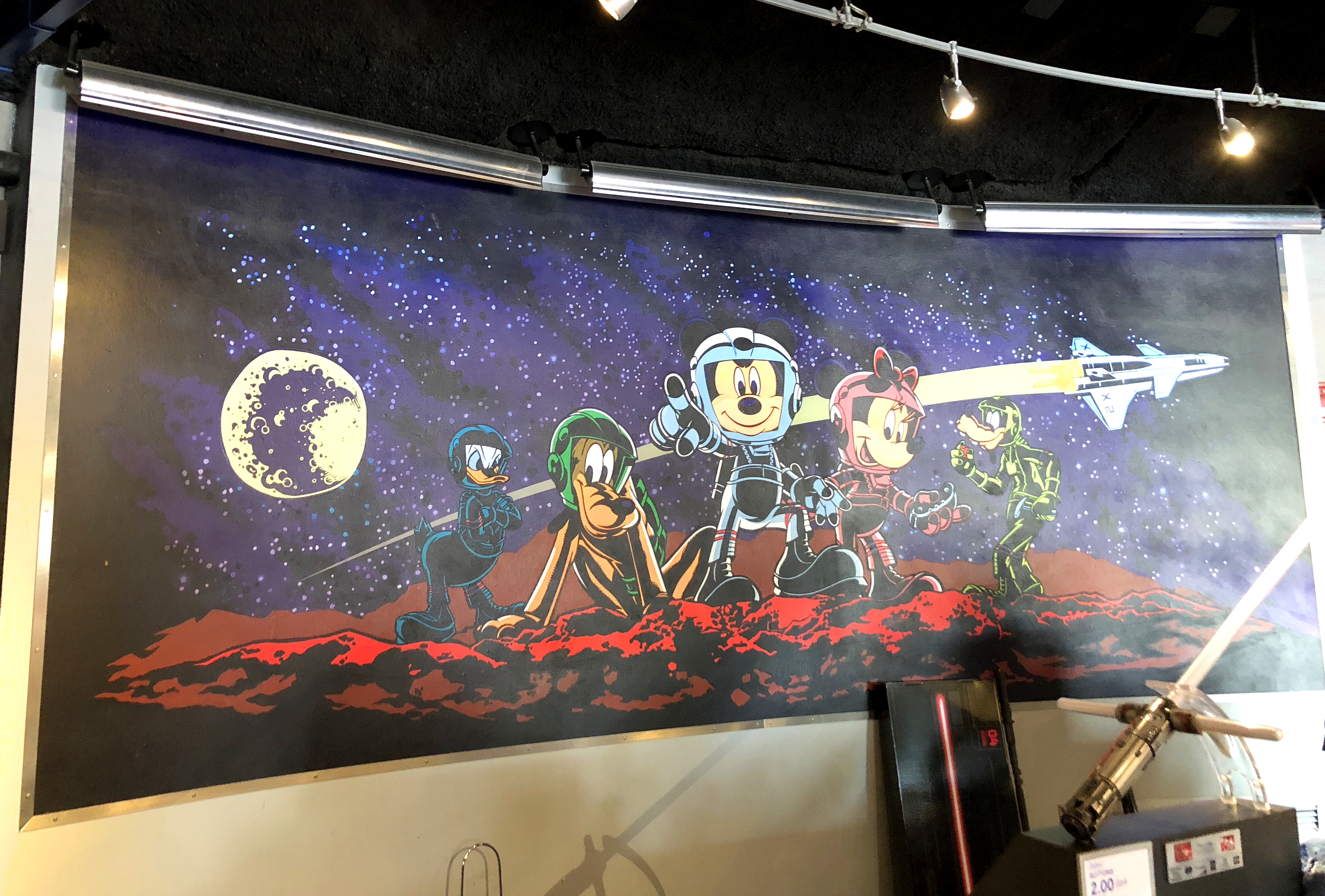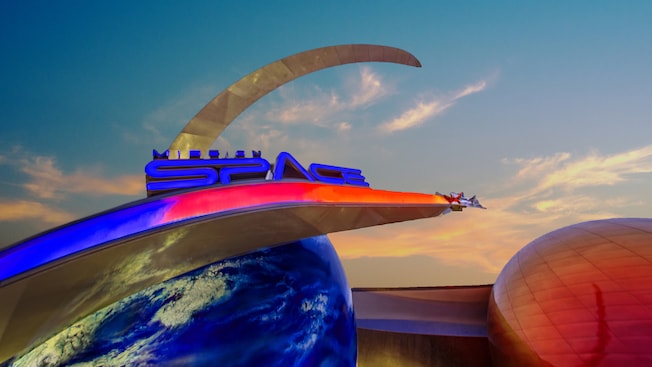 Character Sighting: We met and clicked pictures with Baymax in Hiro's workshop in this area too. There is also a meet Disney Pals character spot with huge lines where you get to meet 3 classic Disney characters like Mickey, Minnie and Goofy.
World Showcase
After Ms. Little A has had checked off her list of rides, we headed to the World showcase.
Tip: Epcot is huge (close to 300 acres) and like most Disney parks, requires a lot of walking. So if you have younger kids in tow, bring a stroller.
World showcase is like a mini walking tour around the world.It features 11 different countries and each country's pavilion has unique character featuring the country's music, food, architecture, gift items that you can buy and entertainment/shows. I was completely floored to find out that even the cast members at each pavilion are from their respective countries. Disney brilliance!
Oh, and we ate and tried different foods along the way. I figure that information would have to be shared in a different post. Stay Tuned!
We started our World Showcase tour from Canada side.There are huge Totem poles, beautiful gardens and waterfalls. You can see O Canada, a 360 degree film about Canada here that lasts for nearly 20 minutes.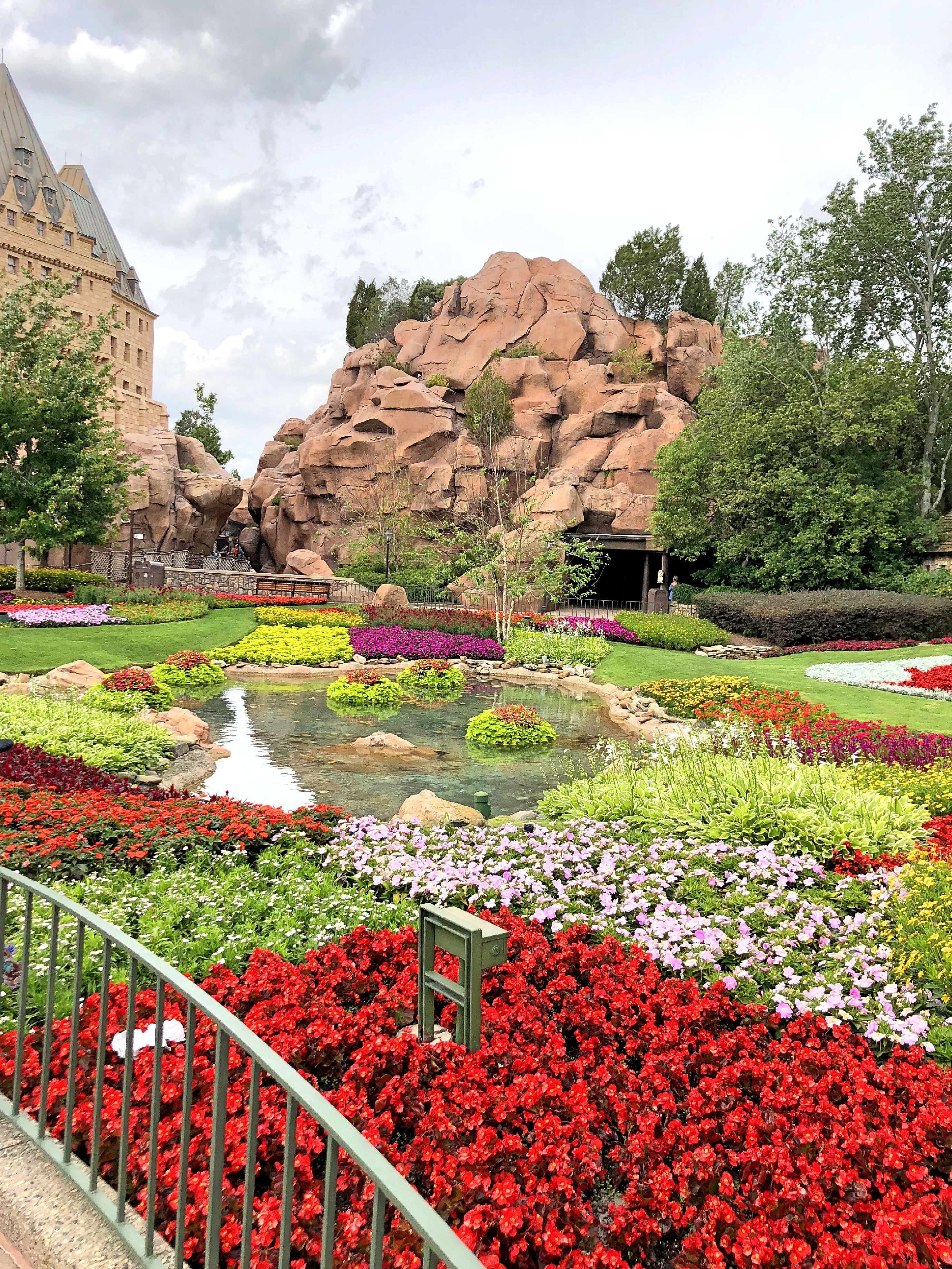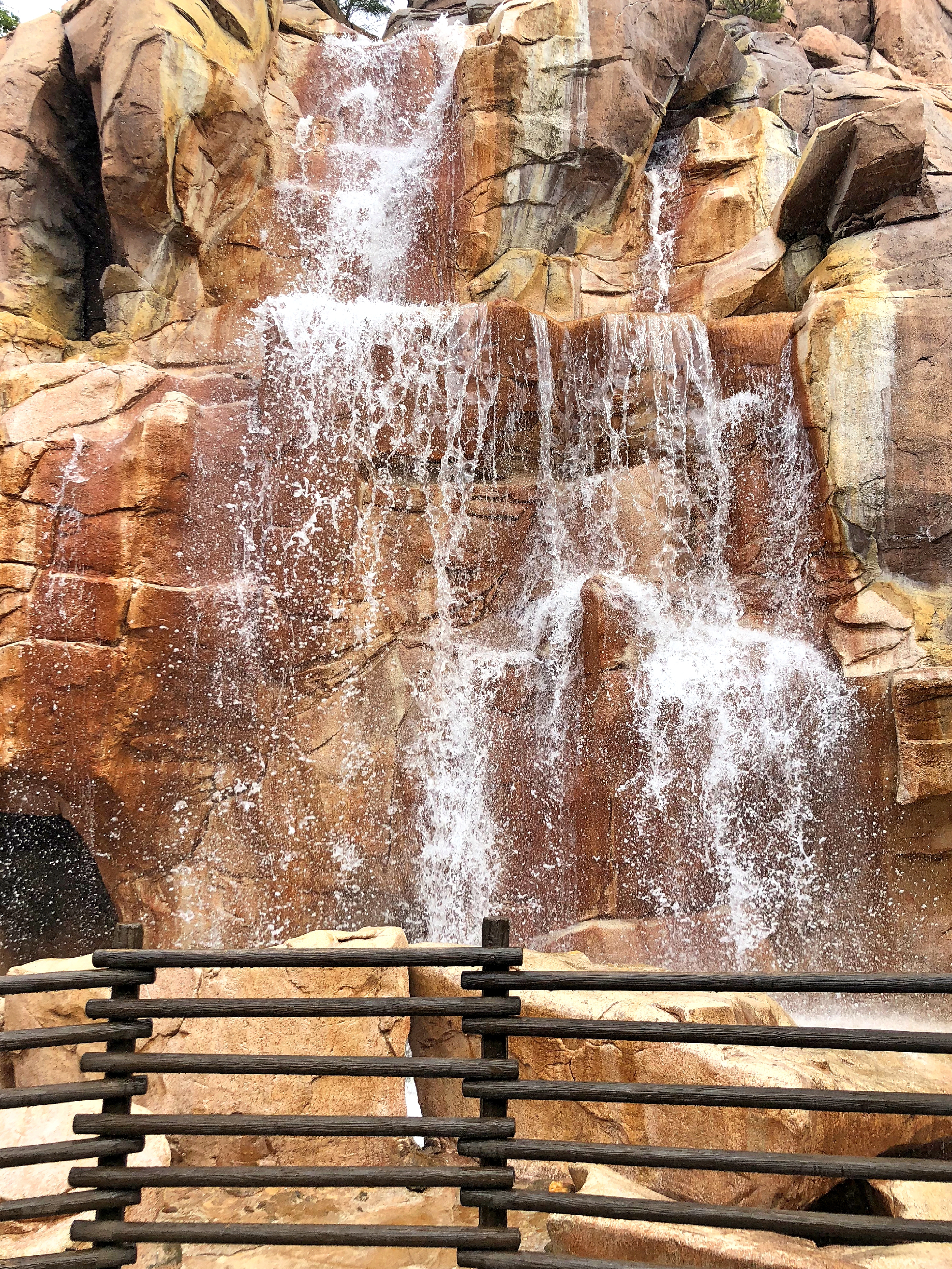 Next is United Kingdom lined with cobblestone streets and red telephone booths. There are cute little shops to buy English perfumes and bags. There is short maze and English Tea garden that is spotted with huge tea cups as garden containers. Super cute! Shakespeare garden is a vibrant little garden.
Character Sighting: Mary Poppins stops by (or should I say flies in) for a visit in Britain pavilion.
France is a short walk from UK pavilion and you can see the Eiffel Tower standing tall as you cross over the "river".
France is full of delicious foods and small shops that sell wine from France. The gardens are set like countryside and Character Sighting is Belle who visits the pavilion.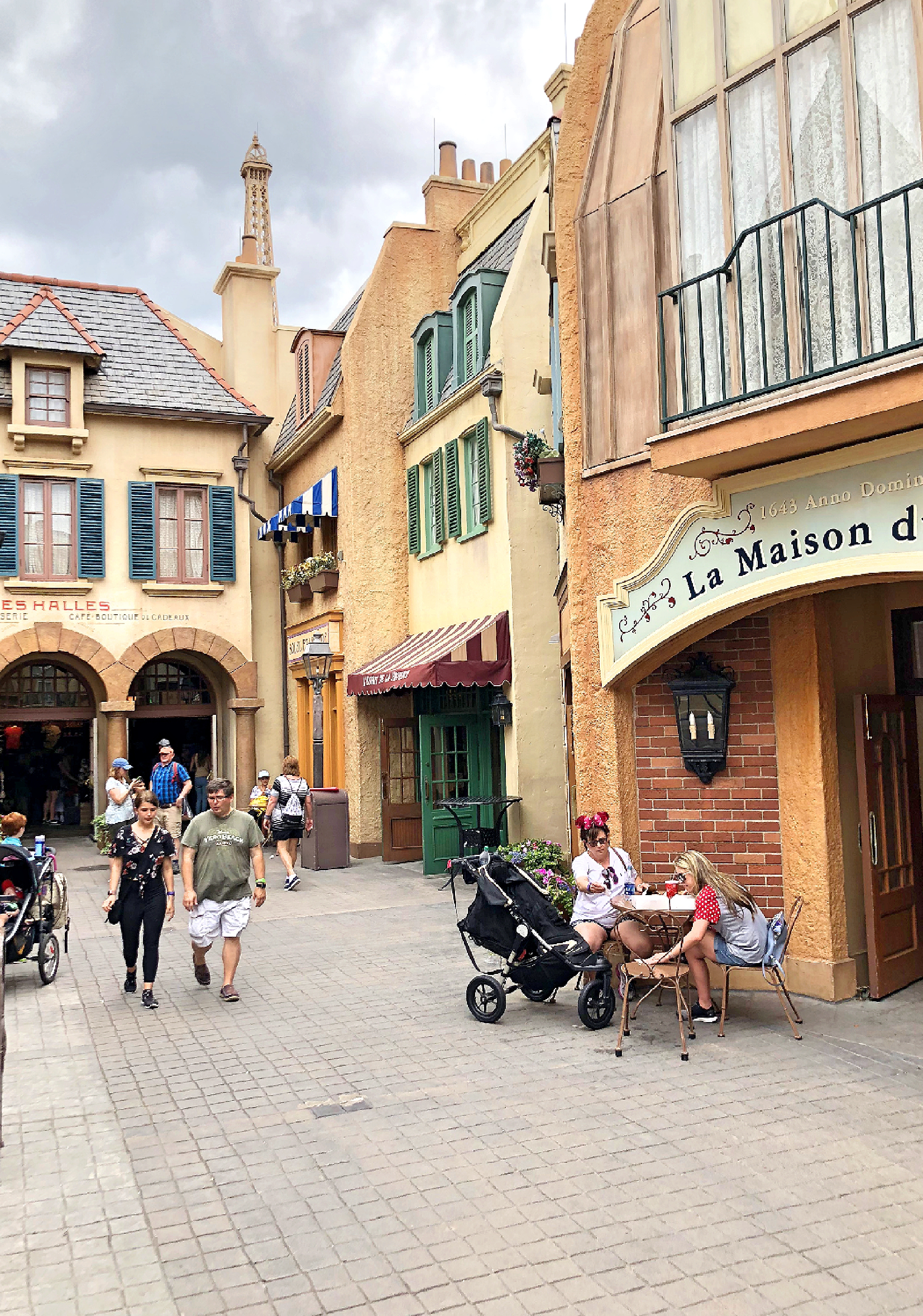 Right next to France was Morocco which was hands down my favorite. The architecture is stunning, attention to detail is mind blowing and the people who were work in the pavilion were super courteous. There Is a bazaar set up with all the handicrafts and jewelry from Morocco. We ate lunch here (Falafel - have you seen my recipe? Find it here) and then enjoyed some entertainment of spicy music by Matboukha Groove band before leaving.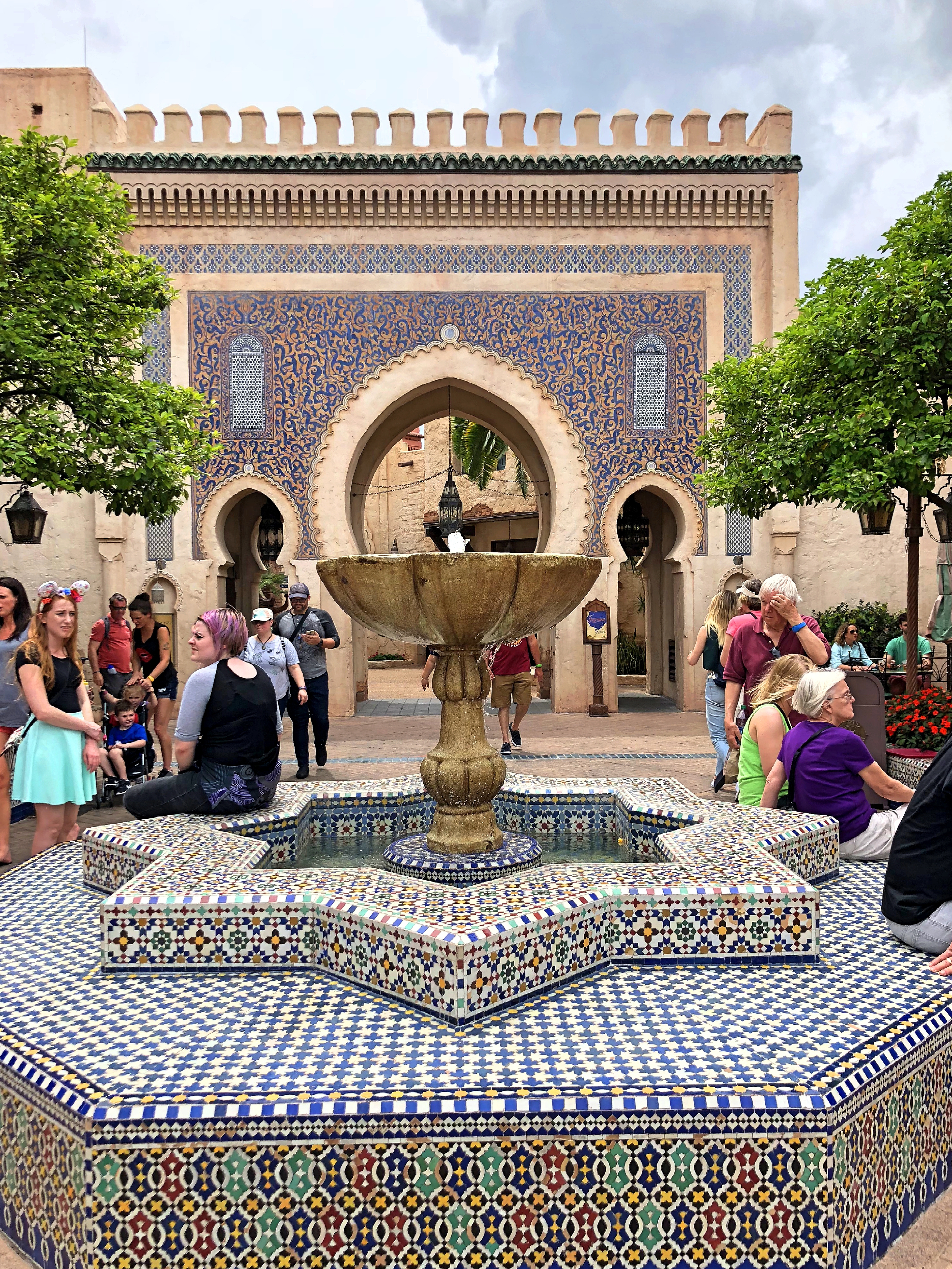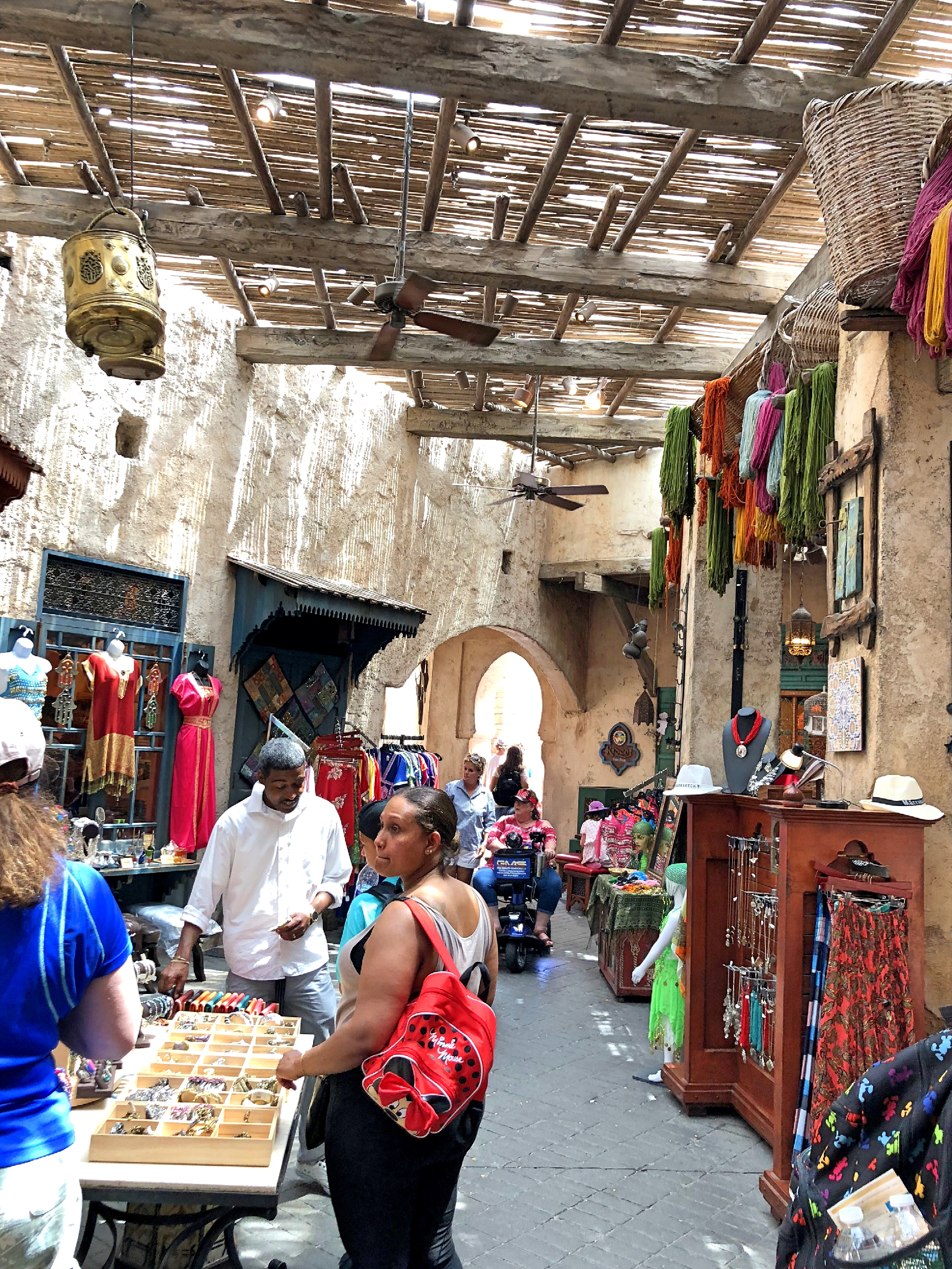 Character Sighting - Princess Jasmine in Agrabah's Finest Export shop...:)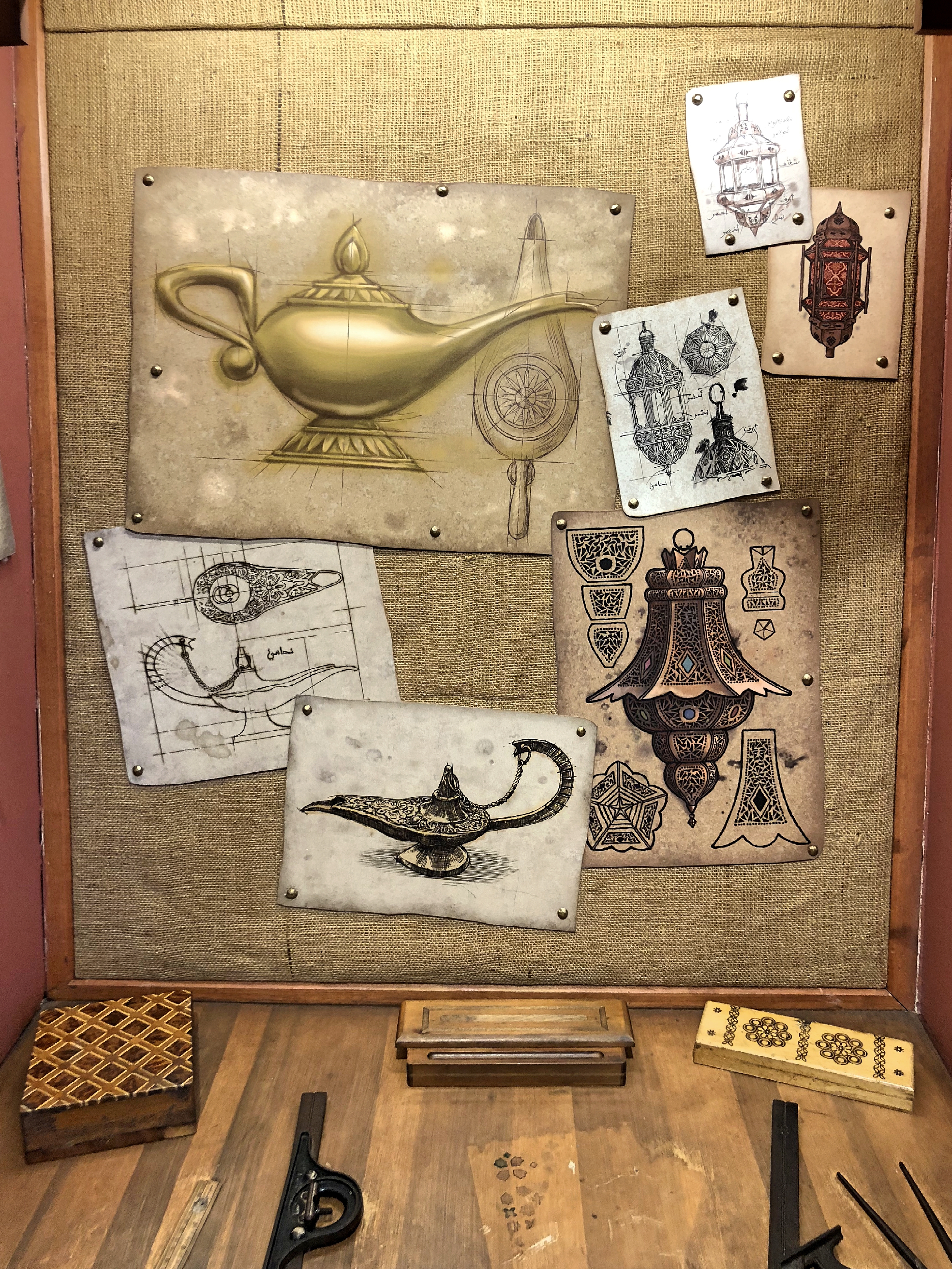 Japan was next and is full of beautiful bonsai and rock gardens. There is a huge gallery that has tons of Japanese merchandise, artifacts and handicrafts for sale. I bought some handmade and hand painted bowls for my kitchen (of course) here.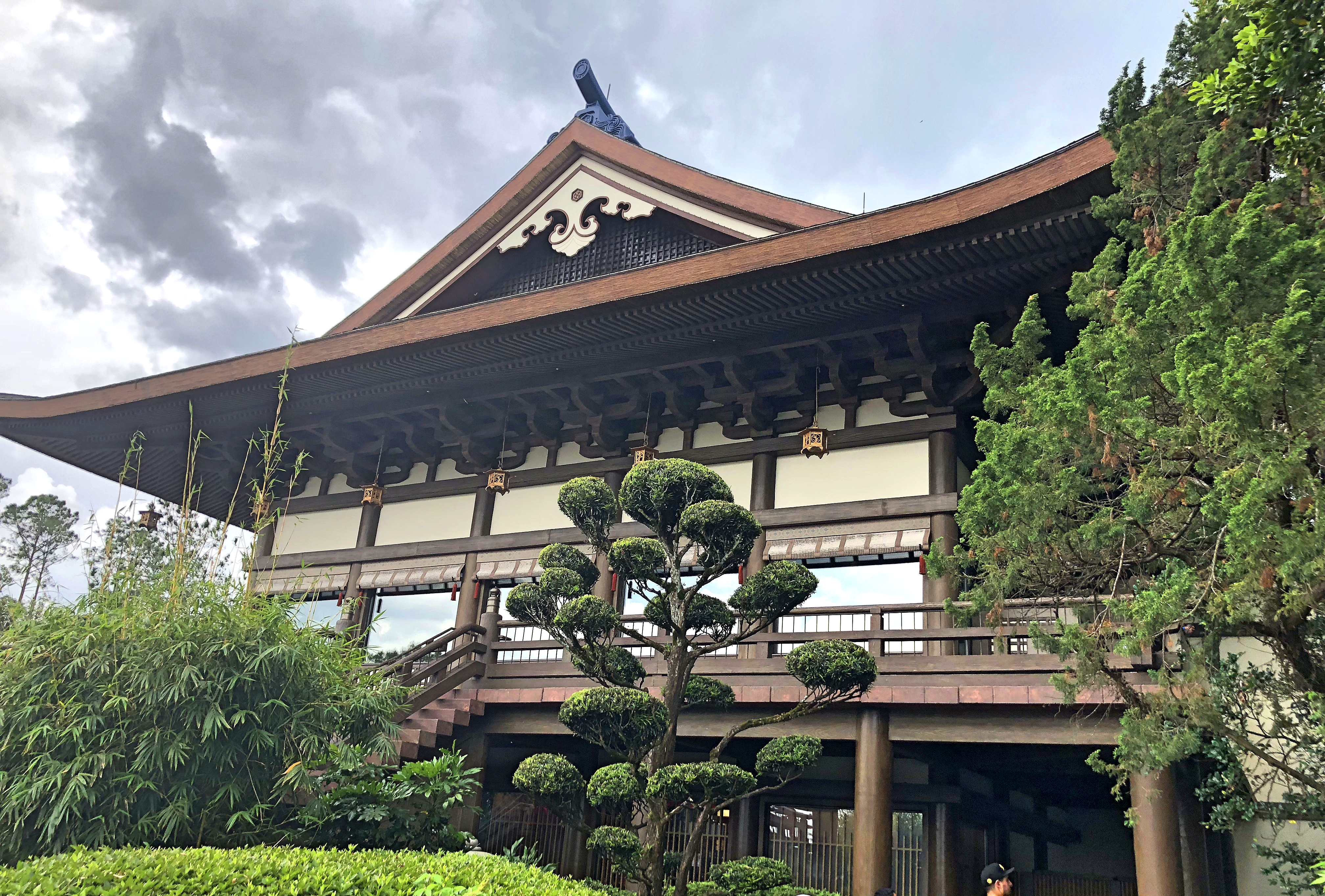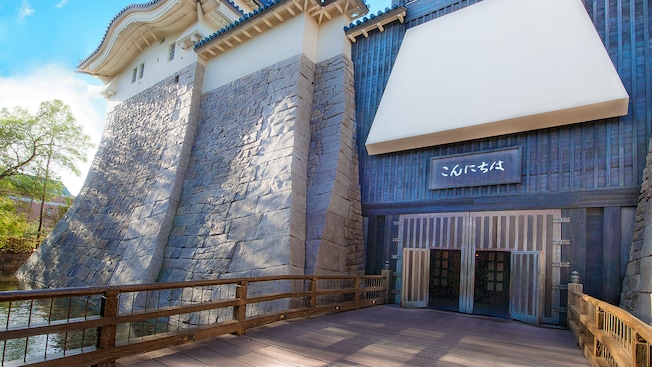 The pagoda in Japan pavilion has five stories, each representing one of the five elements of the universe - earth, water, fire, wind and sky. So cool!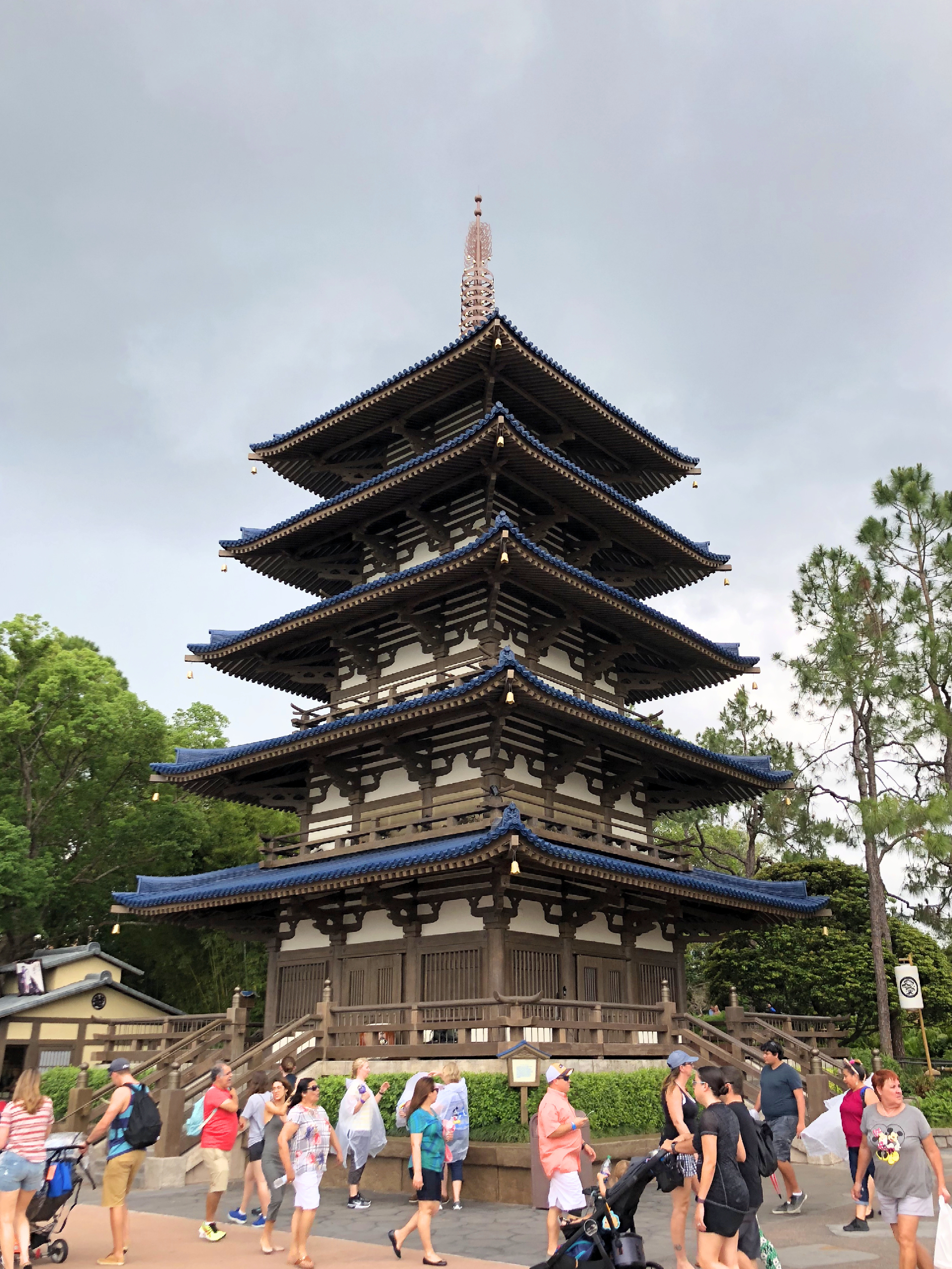 It is funny that Epcot has a USA pavilion but it is important for guests around the world to come and visit this pavilion. Hence, justified!
We quickly scrolled through Italy since we planned on coming back for dinner there. So we moved to Germany next. The architecture is pretty and striking with a beautiful Alpine Container Garden and also a small village garden that the kids loved. Dr. A travels to Germany often for work and he was particularly impressed by the pavilion. Oh and there was beer - so that might have played a part.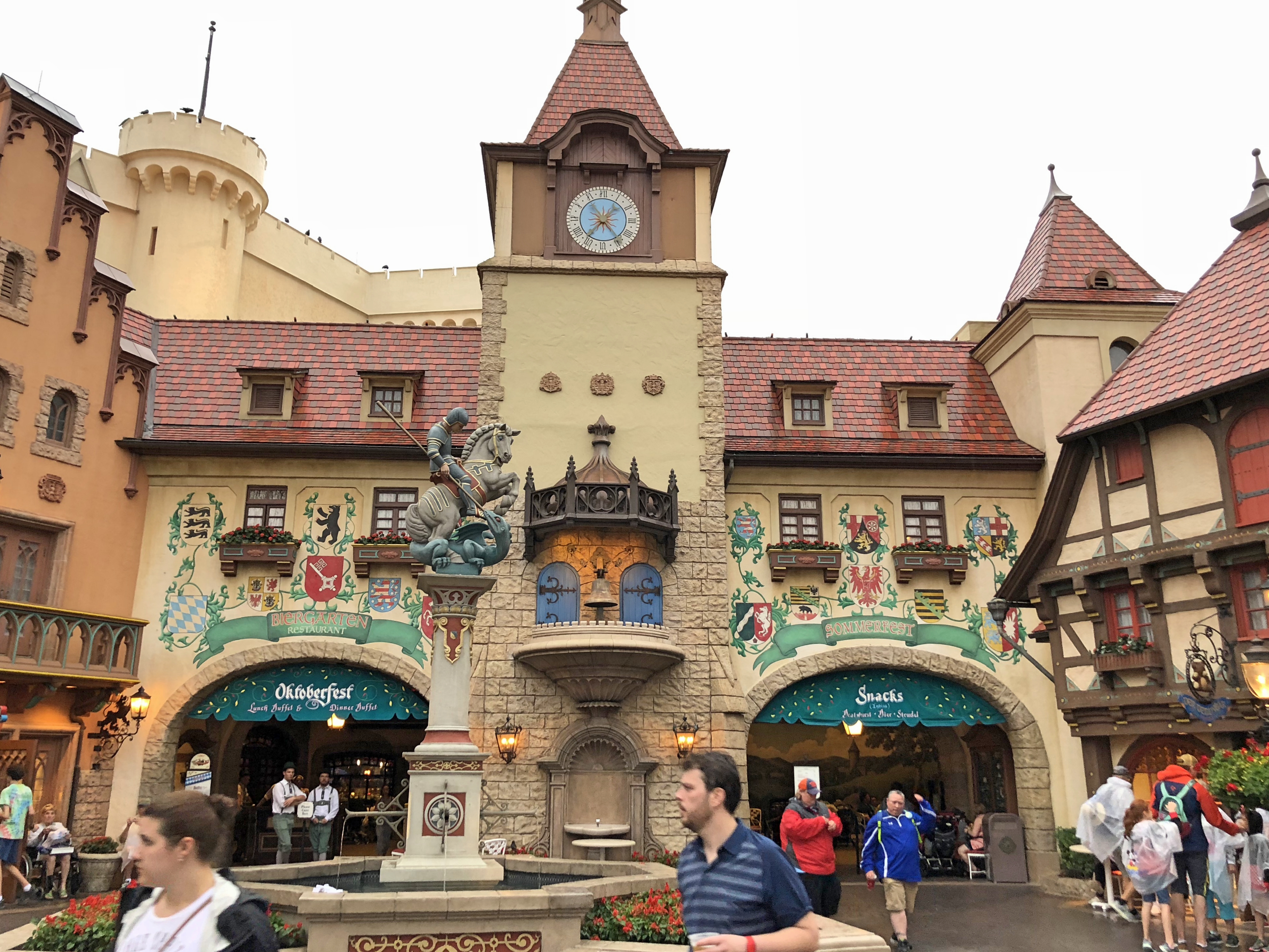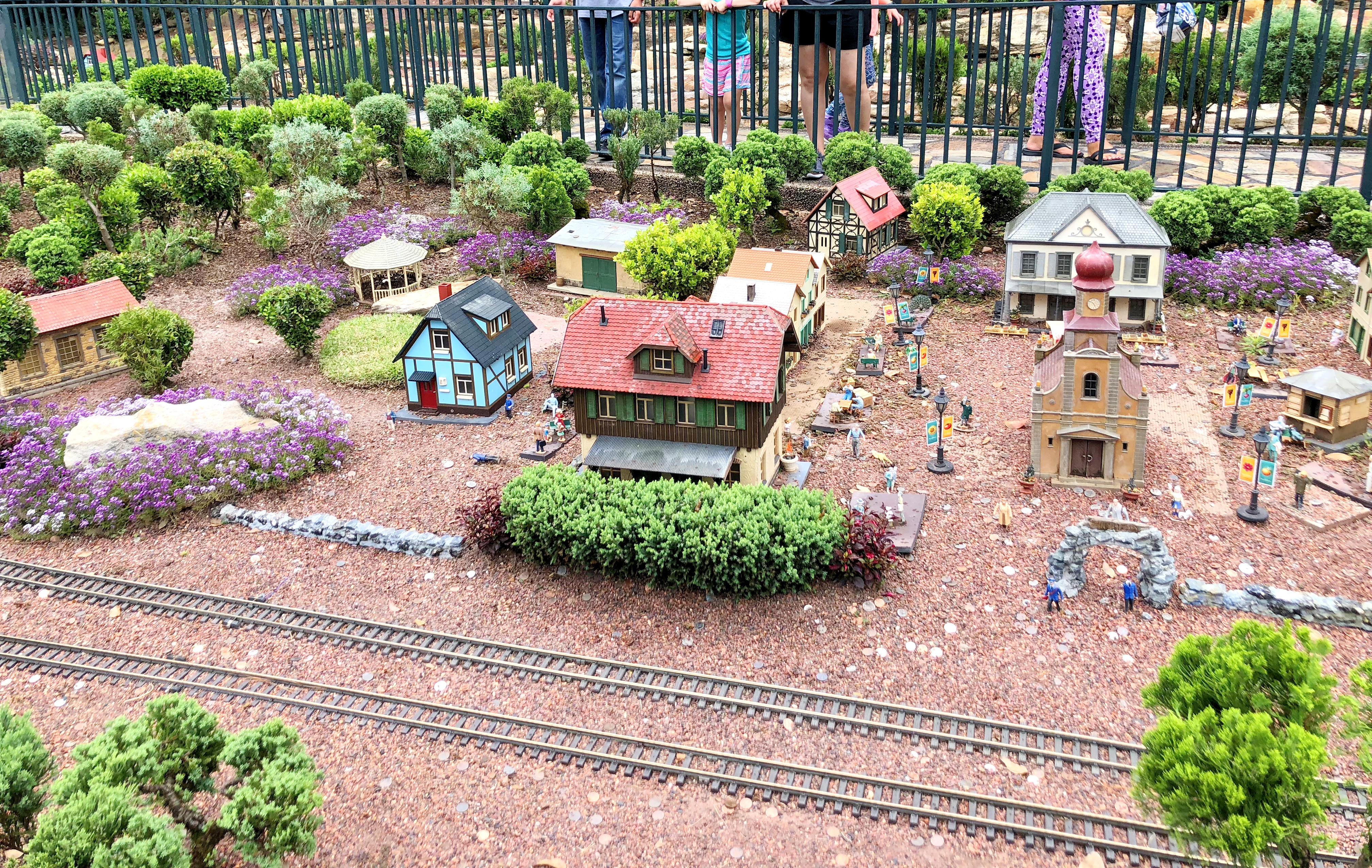 Character Sighting: Snow White stops by the Wishing Well in Germany pavilion.
China is colorful and pretty with ethnic architecture. There is bamboo garden that adds to the beauty and greenery of the pavilion. Reflections of China is another 360 degree show that is about 13 minute long.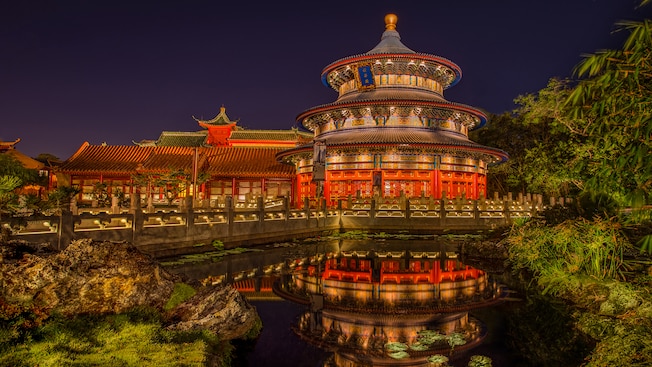 Character Sighting: Princess Mulan visits the Temple of Heaven.
Norway was next up and it had started storming. So we took a break and once the rain calmed down a bit, we started back with waiting for our Frozen ever after ride that had ridiculous wait times. Thank goodness for fast passes. The ride was enjoyable, since it is the only water ride in the park.
We also spotted Norway Vikings who were funny and entertaining.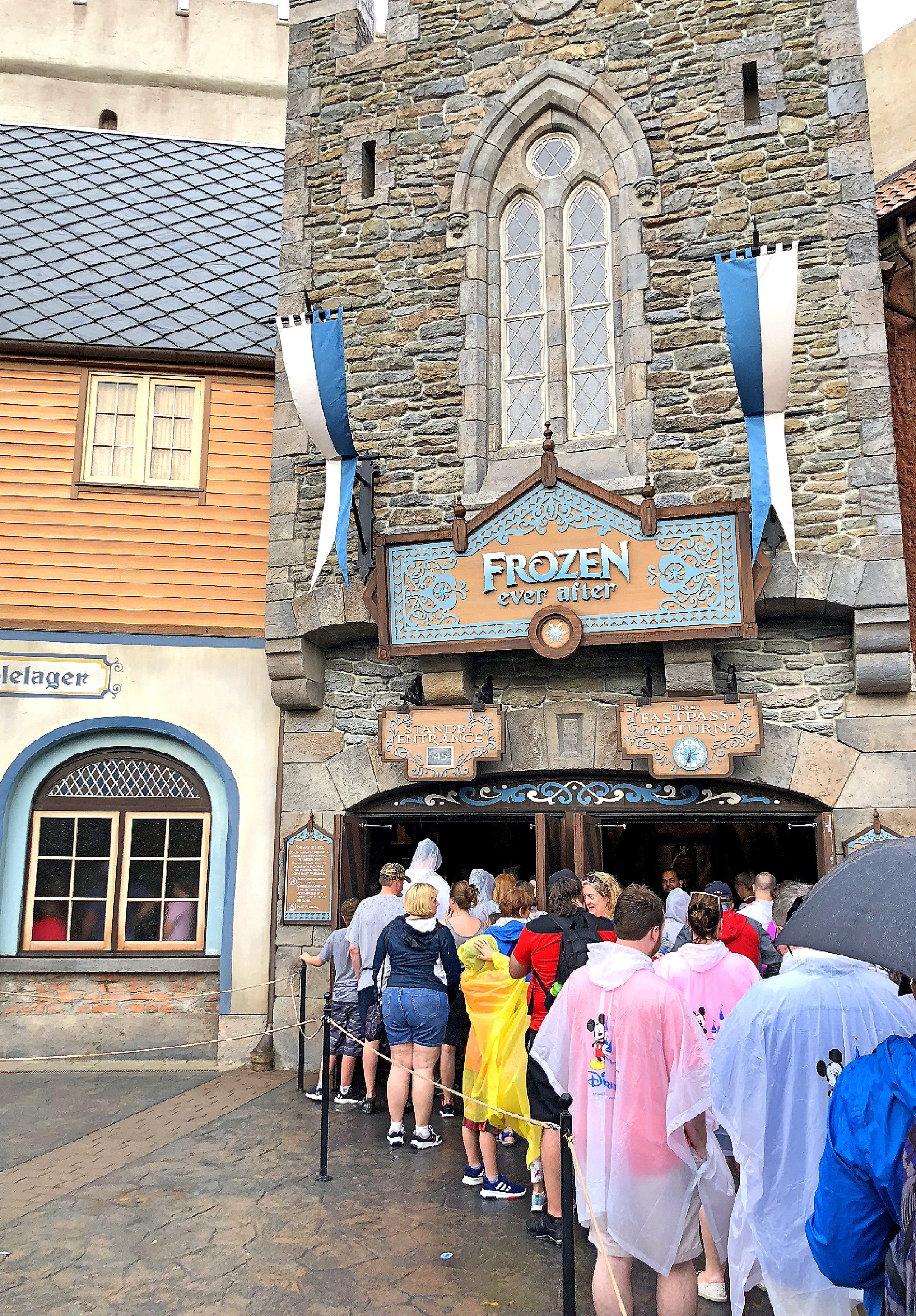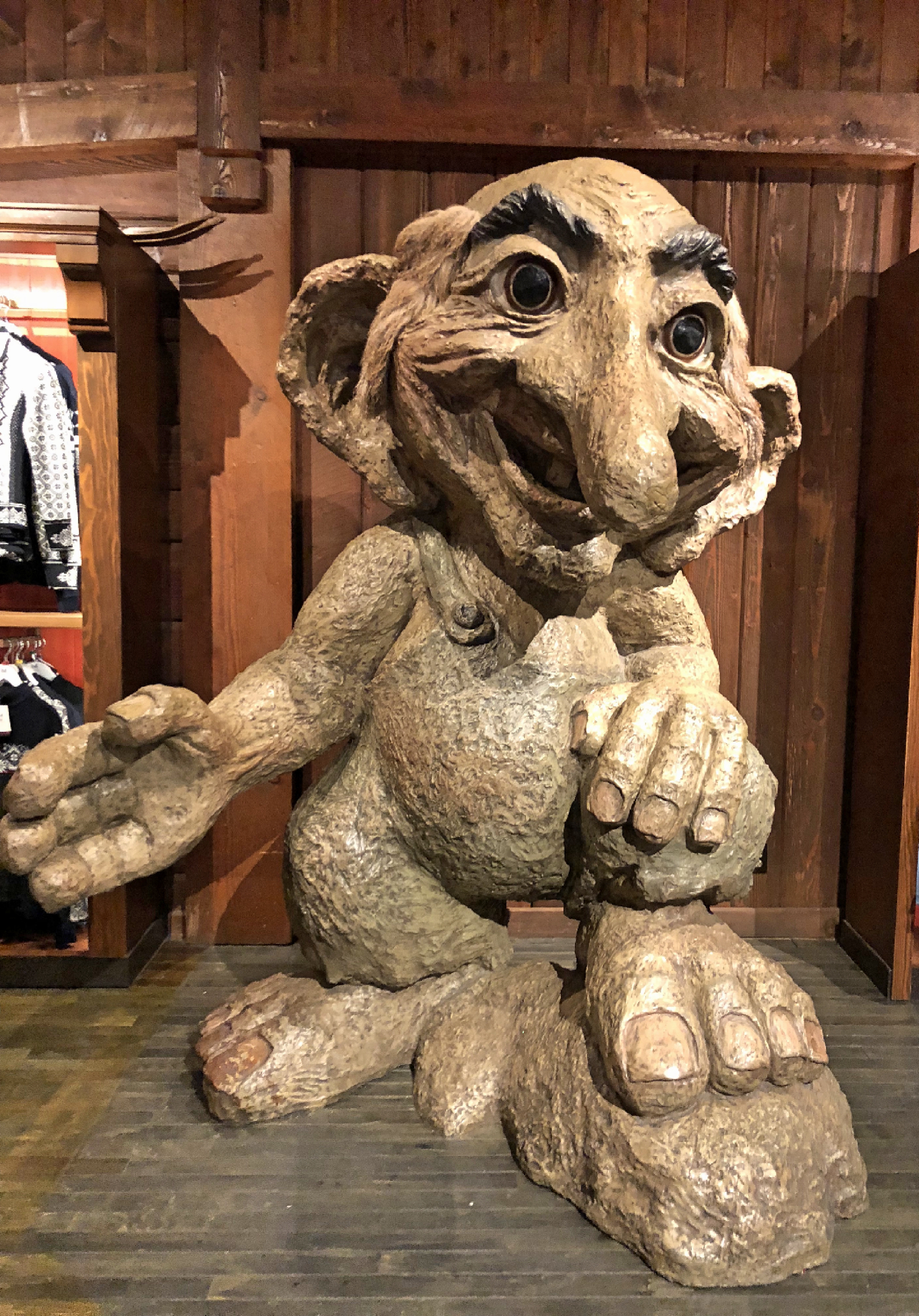 Character Sighting: Elsa and Anna.
Next and final spot was Mexico, which is the only indoor pavilion in Epcot. As pretty as it was, I was disheartened at the lighting inside the building. It took fun out of my picture clicking experience. It was very beautiful nonetheless. Mr. Little V. was so excited to see so many familiar displays from Disney's Coco movie.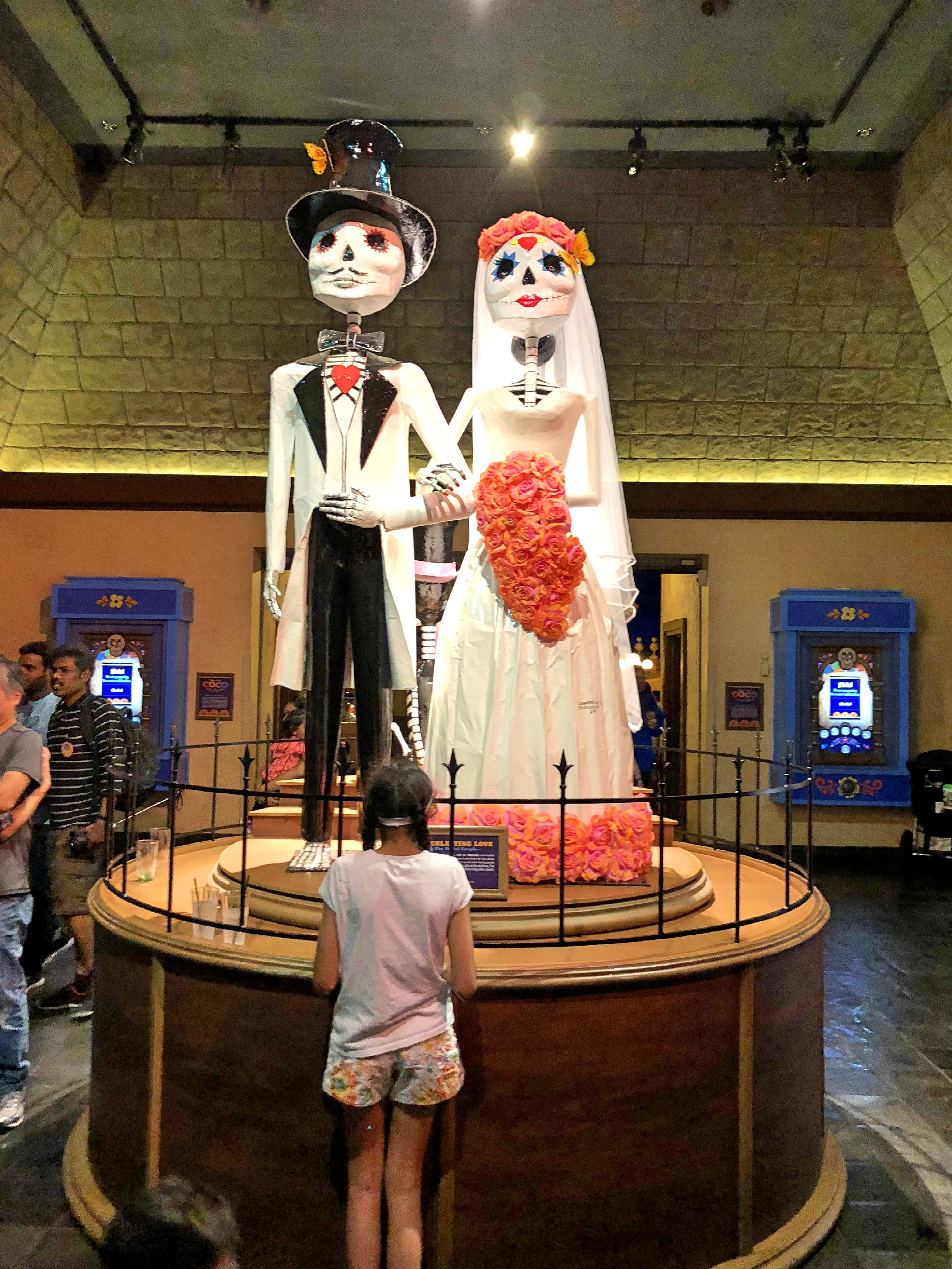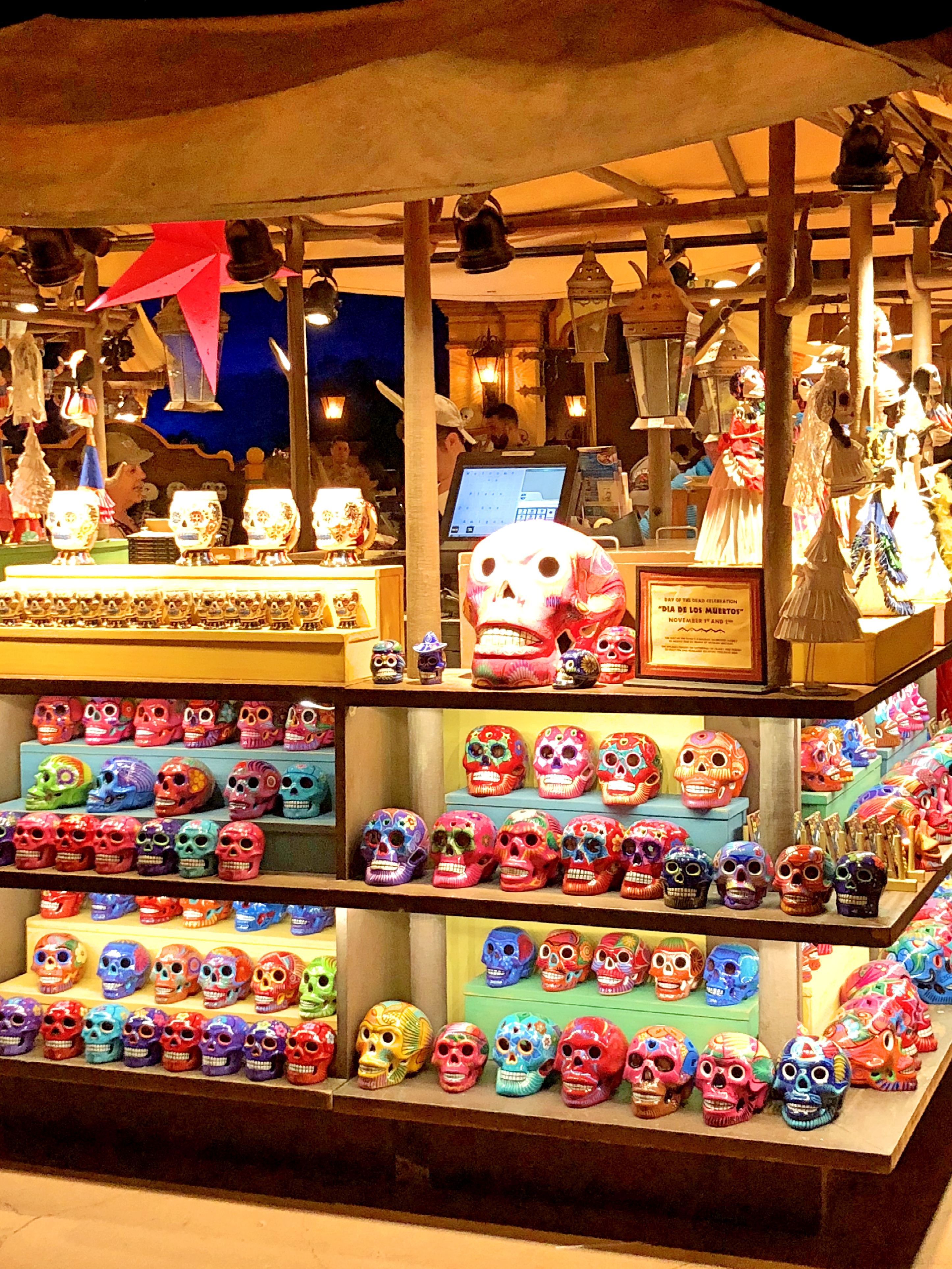 Just outside Mexico pavilion is the Tropical rain forest garden which was a treasure hidden in a small pathway. There are great eating options and we also bumped into Pluto just outside Mexico.
Character Sighting: Donald Duck stops by Mexico and is so much fun. Both the kids loved him.
After having our Mexico fix, we walked back to Italy for getting our grumbling tummies calmed down. With tummies fed, legs tired, and hearts contended we did some souvenir shopping and walked back towards the Epcot "Ball". So long Epcot!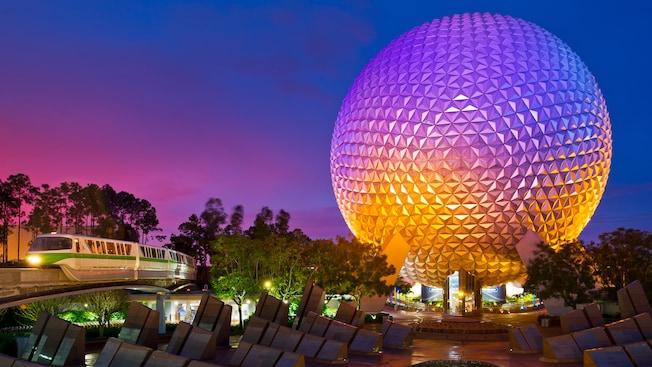 Hope you enjoyed this virtual trip. I also post my trip updates on my Instagram so follow along here.
Love - Vaishali.