The powerhouse breakfast of Oats gets an indian twist in this Indian Style Savory Oats dish.
Breakfast is one of my favorite meals of the day! As are lunch and dinner...and snack and dessert. What can I say friends - I love to eat! No but seriously - how do you feel about breakfast? If you are not a breakfast person or are bored with the everyday cereal and milk routine, I have got you covered with these Indian Style savory oats also known as oats upma.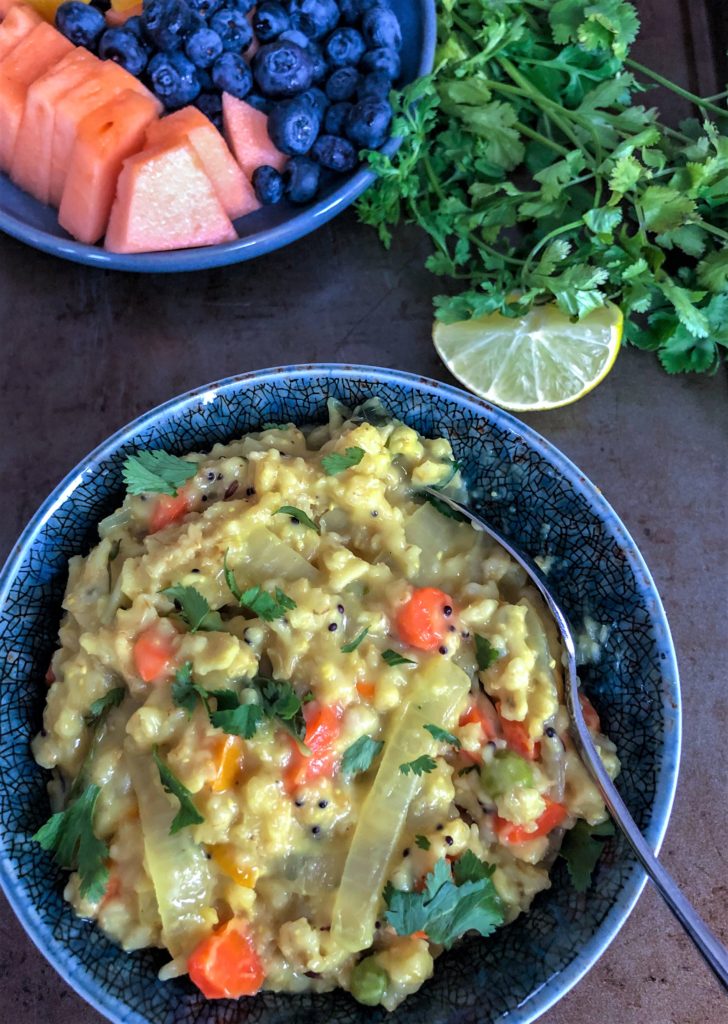 Jump to Recipe
I grew up with the concept of "Breakfast is the most important meal of the day". But I was surprised by the fact that many people don't eat breakfast. Actually, I was most surprised while enrolled in a wellness course as part of our medical insurance incentive program. The course suggested that when you wake up in the morning you are dehydrated and not hungry. So eating breakfast is adding unnecessary calories to your body when you should only be drinking water. I almost gave up on the course at that point.
To me, breakfast sets the stage for rest of your day. It is important for me and everyone in my family to "break the fast" not too long after waking up so that the body can take up important functions of metabolism and detoxification. Most days we try to make our breakfasts nutritionally sound by making smoothies (that I share regularly on my Instagram page).
Instagram
We eat eggs for breakfast almost everyday (recipes here and here) along with some fresh fruit and dairy component. But I constantly try to break the monotony and add something new to the breakfast routine. Weekend mornings are for trying and perfecting recipes that I can include in our crazy weekday morning routine. I am happy to report that this recipe of Indian style savory oats meets all the TKD recipe testing standards. Easy, quick, flavorful and above all, healthy and nutritious.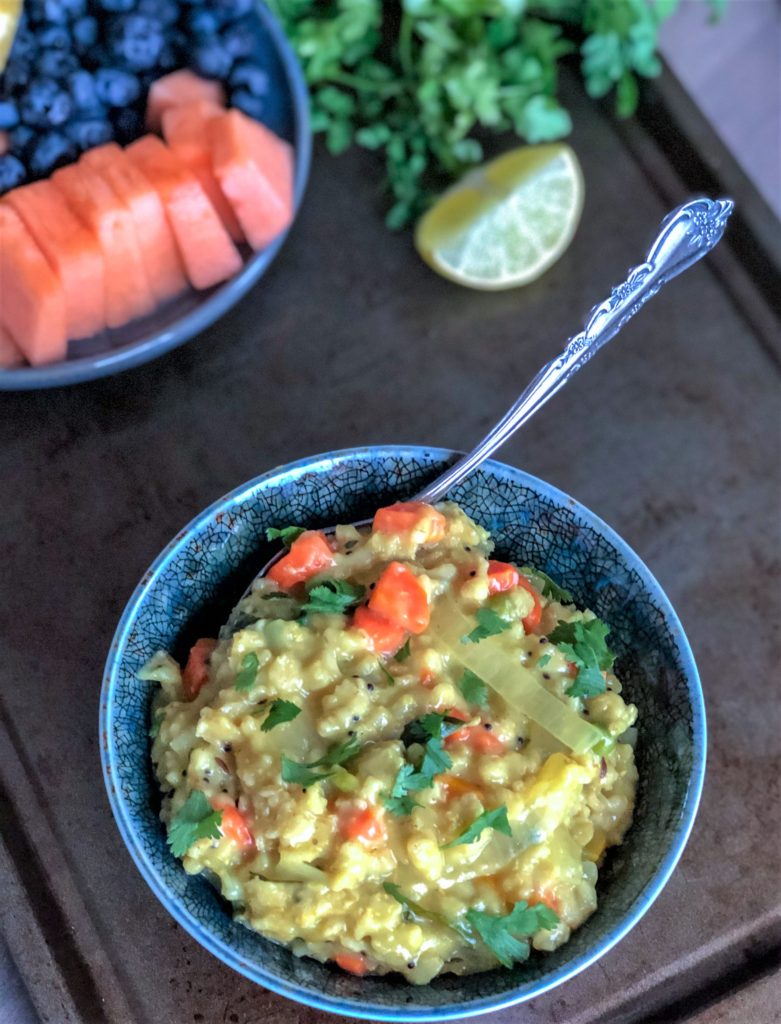 Oats are an excellent source of soluble fiber, which gives a feeling of fullness and satisfaction and balances blood sugar. These Indian style savory oats have all the benefits and nutrition that is inherent to oats. Beta-glucan, the soluble fiber found in oats, also promotes heart health and boosts immunity. Have I made the case for Oats Upma - Indian style savory oats yet? I think so! Here is a healthy, nutritious savory dish to fill your family's tummies and get their day off to a great start.
Recipe run down
Begin by soaking the rolled oats. Though not necessary, I feel like soaking quickens the cooking process. Heat some olive oil in a skillet, add mustard seeds, curry leaves, onions (optional), carrots and peas (or any other veggies you like) and cook a bit. Drain the soaked rolled oats, add and mix with rest of the ingredients, add water, and cook uncovered for 8-9 minutes. Sprinkle with chopped cilantro and that is all.
Here is the handy dandy printable:
Indian Style Savory Oats
Ingredients
1

cup

rolled oats

See notes

1

tablespoon

olive oil

1

teaspoon

mustard seeds

1

sprig

curry leaves

leaves stripped

½

cup

sliced onion

optional

1

cup

frozen carrots and peas

¼

teaspoon

ground turmeric powder

2

tablespoon

chopped cilantro

1

teaspoon

lime juice

Salt to taste

Water
Instructions
Start with soaking the oats in sufficient water. This step is not necessary but I feel like it cuts down the cooking time substantially. You can soak them for the duration when the recipe calls for them, so 5-6 minutes. If you soak them longer, the oats might get soggy.


Set a heavy bottomed pan on medium high heat and add olive oil to it. Once the oil is hot and shiny, add the mustard seeds and curry leaves. Stand back as the curry leaves might splutter and mustard seeds will start to pop.


After about 30 seconds, add the onions (if using), carrots and peas and cook for about 5 to 6 minutes.


Drain the oats and add to the pan along with turmeric powder and salt. Add about 1.5 cups of water. If you like your oats a bit mushy, you can add 2 cups water. Mix well. Once the water starts to boil, lower the heat and cook, uncovered for about 8-9 minutes or until the oats are tender. Keep stirring in between.


Taste and adjust salt if needed. Squeeze the lime juice in, garnish with chopped cilantro and serve warm.
Notes
Make sure you buy gluten free oats if you want to make this dish gluten free.
Curry leaves add a very distinct flavor and aroma to this dish. You can find them at most Indian grocery stores. If you cannot find fresh curry leaves, you can use dried curry leaves too.
You can add fried/roasted peanuts or cashews to the oats as a garnish to add crunch.
You will be surprised how great these savory oats taste. Serve with fresh fruit and you have got yourself a healthy and tasty breakfast. So give them a try and let me know how you like them. I love hearing from you so please get in touch here (leave comment), Facebook, Instagram or Pinterest.
Love - Vaishali!
Other similar recipes: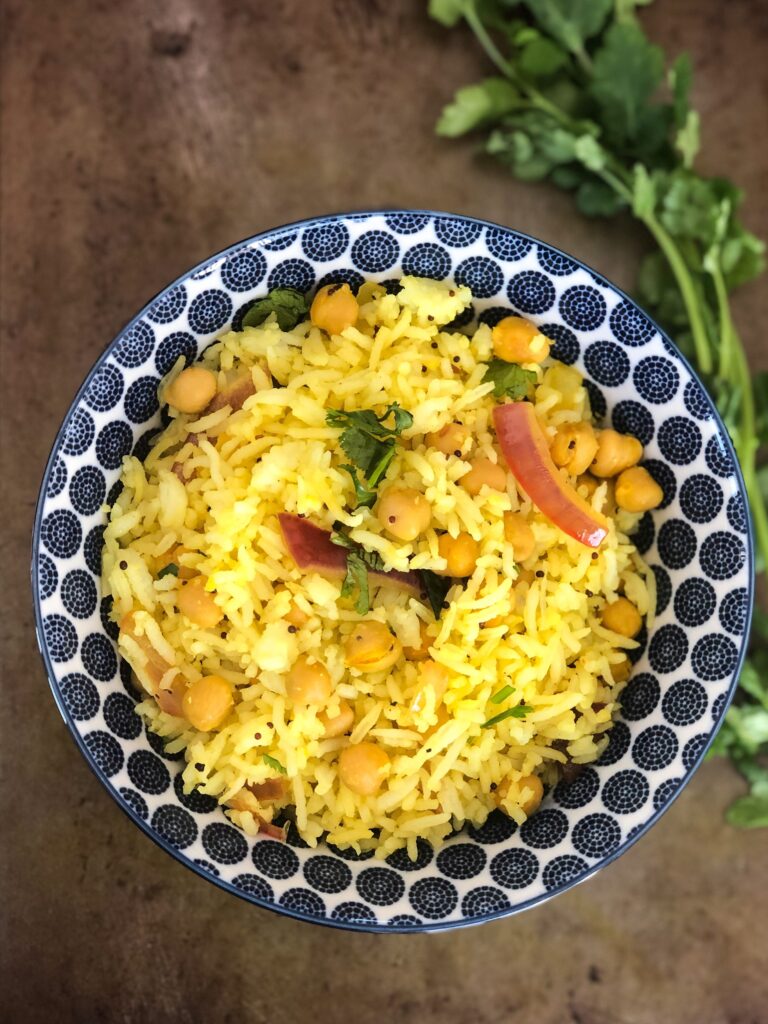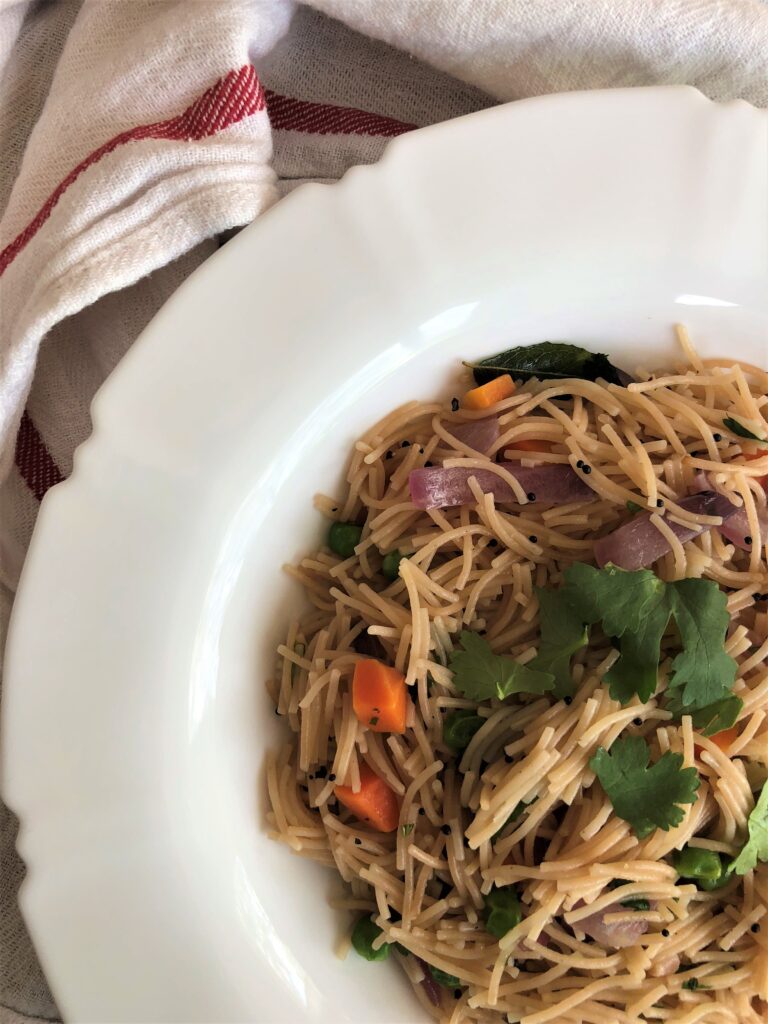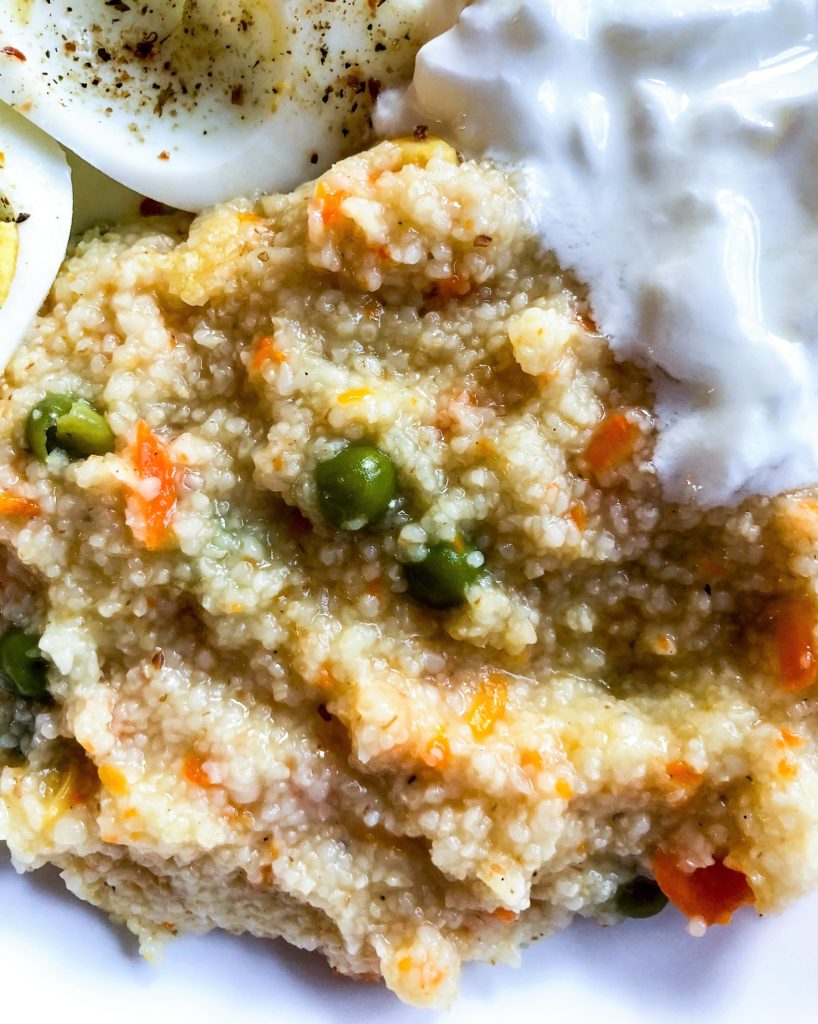 Supplies you might need for Indian Style Savory Oats Recipe: